danlovestikis
Grand Member (8 years)


Joined: Jun 17, 2002
Posts: 7578

Posted:

2013-02-27 10:08 am

&nbspPermalink

This will be the start of my next run of completed projects for 2013.

Dan's Beach Bum Bob is now enjoying his drink and waiting to find where Dan will display him.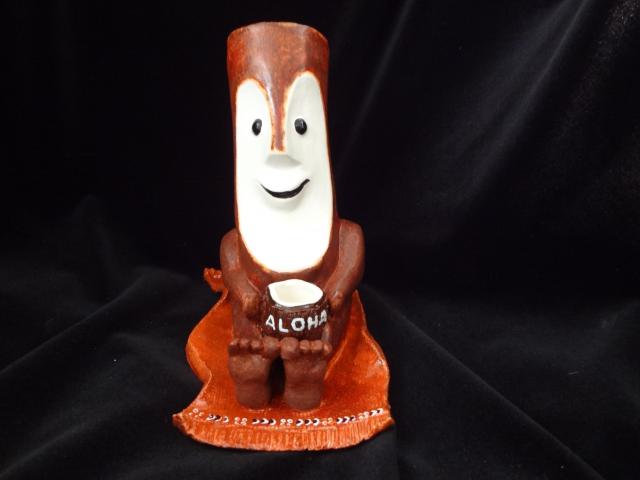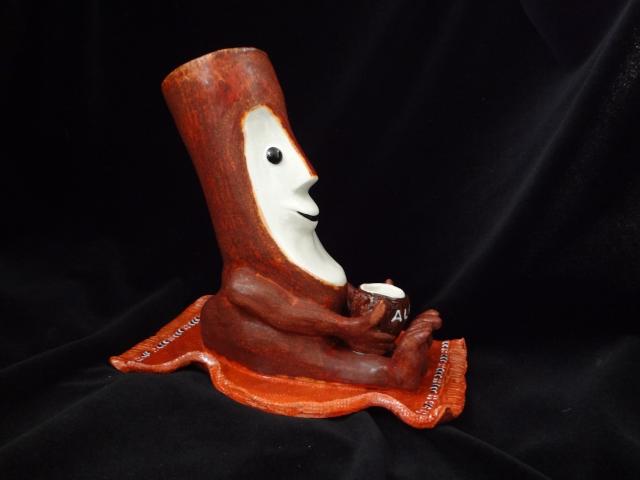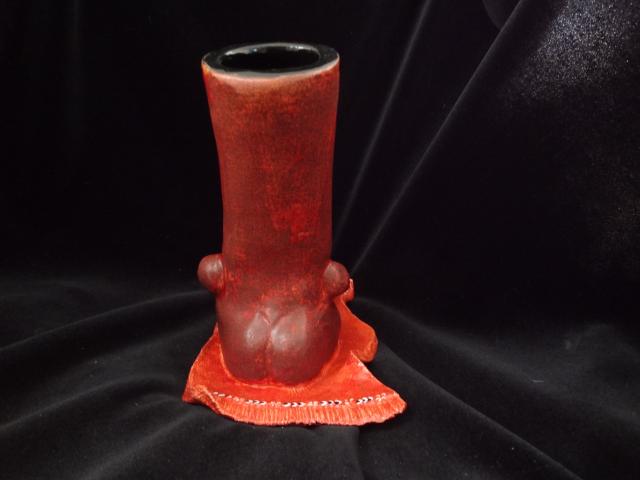 Holler Waller's (aka Beeki Tiki) Bumatay Fish Bob.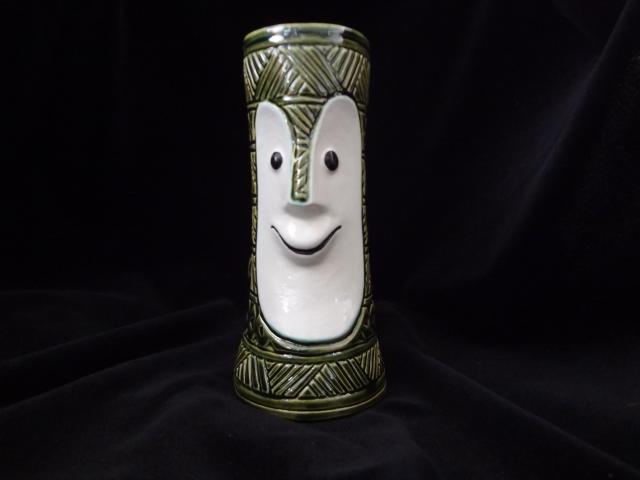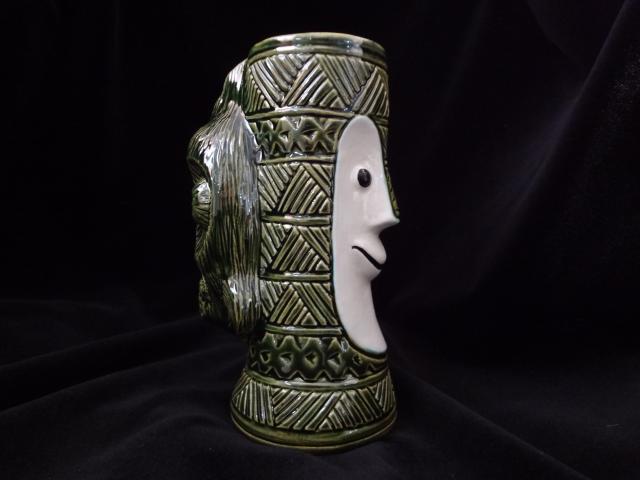 Professor G's Frankoma Tiki with rocky base.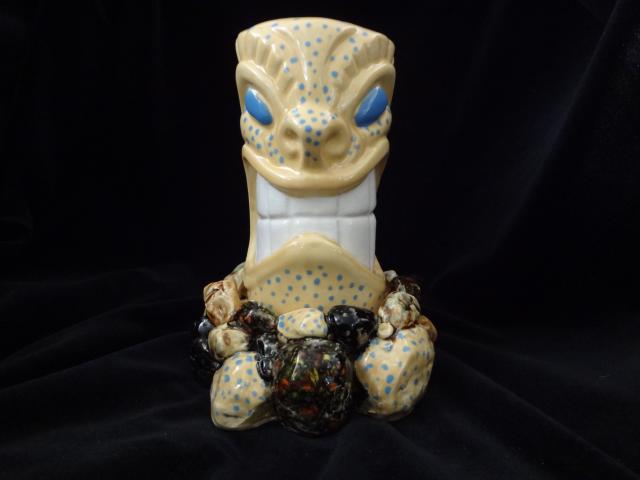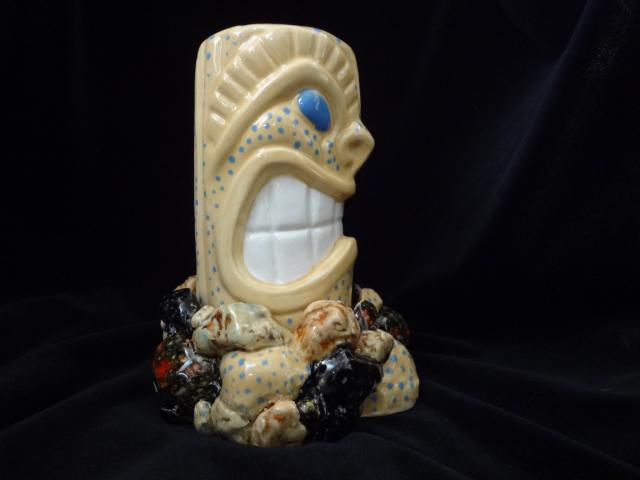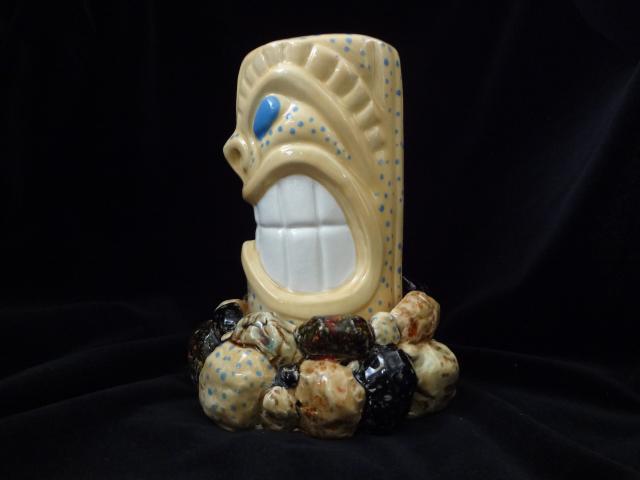 Bela Lugosi for dartharnie. This is his monster trio.

The Invisible Man



Bela Lugosi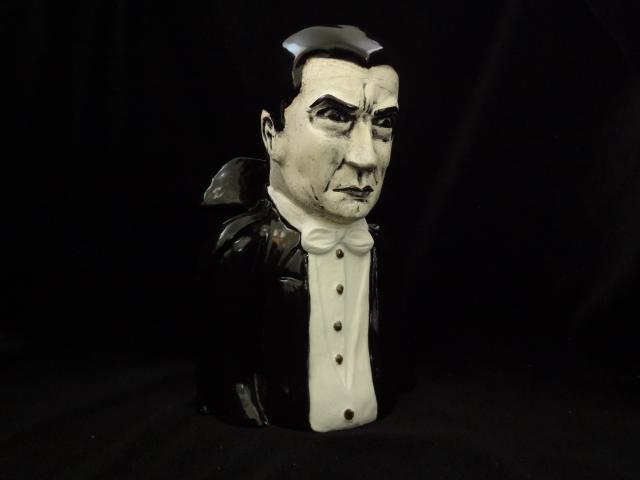 The Mummy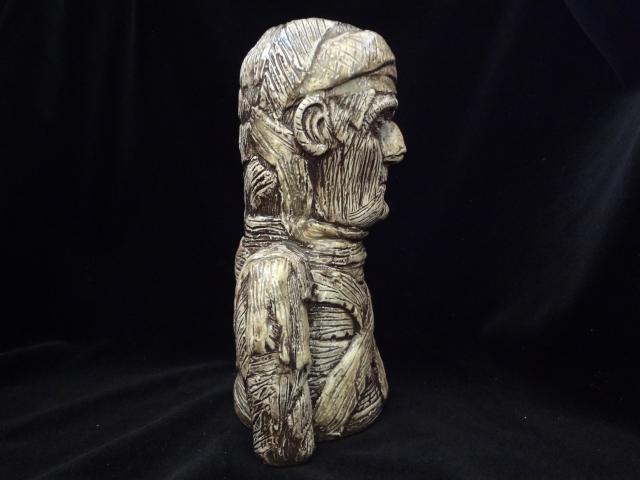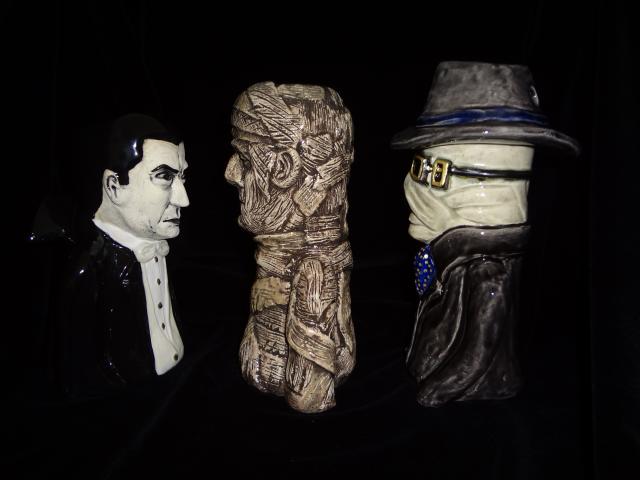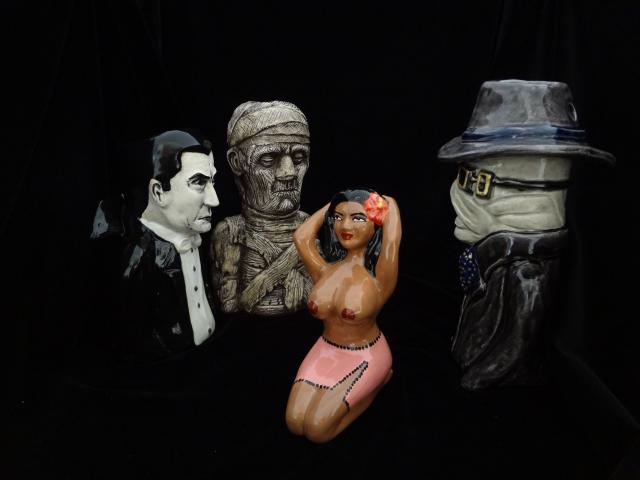 My version of the Ren Clark Severed Head. I did these in Sculpey clay in 2005 now I've made them in ceramic clay.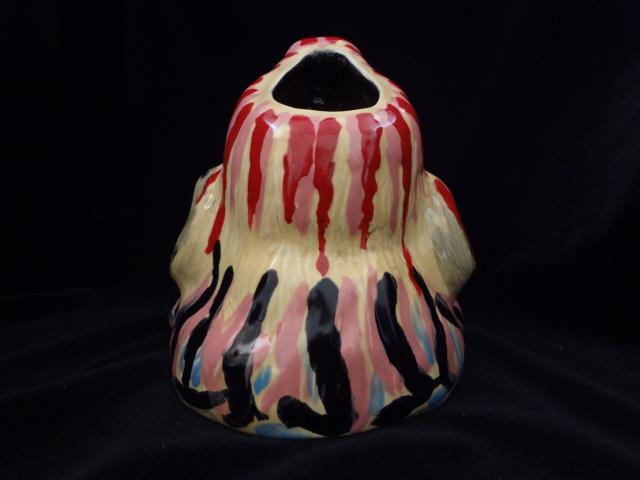 This is my AP next to the original. The run I'm going to make will have hair closer to the original. We purchased this from the Ren Clark family. It was in his sisters garage from decades until found by her son. He sold it to us with a letter or provenance and they gave me permission to bring back the head.



Mr and Mrs Pac Man's for Atomic Chick, SM Bacon (who mapped them out for me) and lunarvideogames.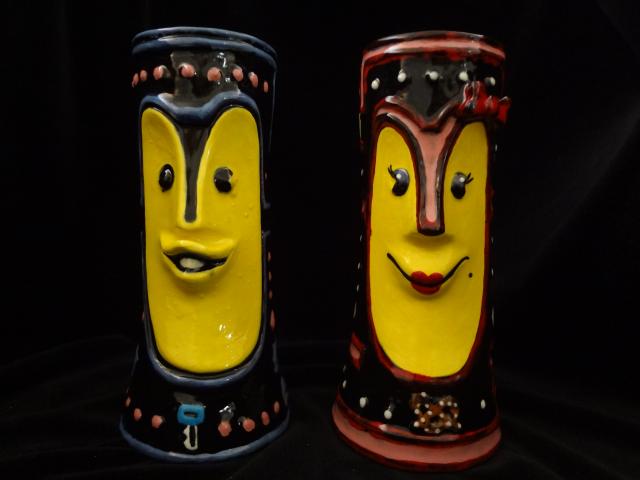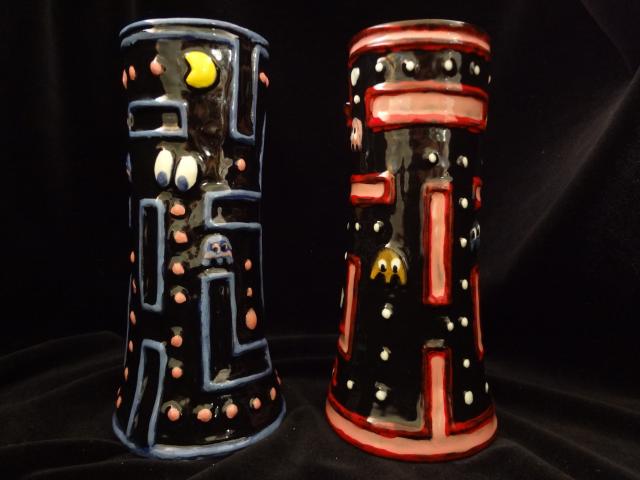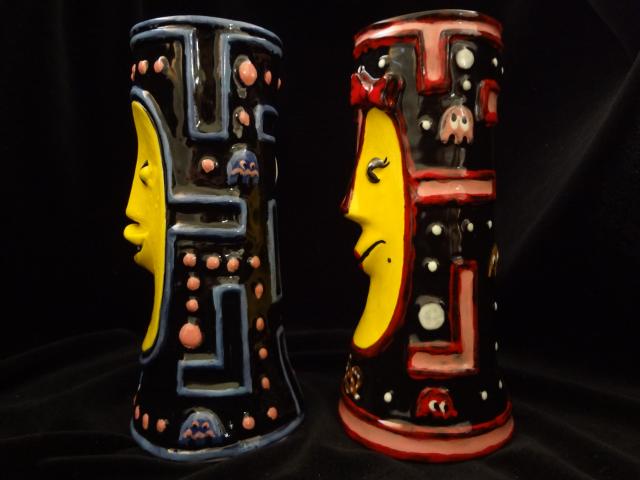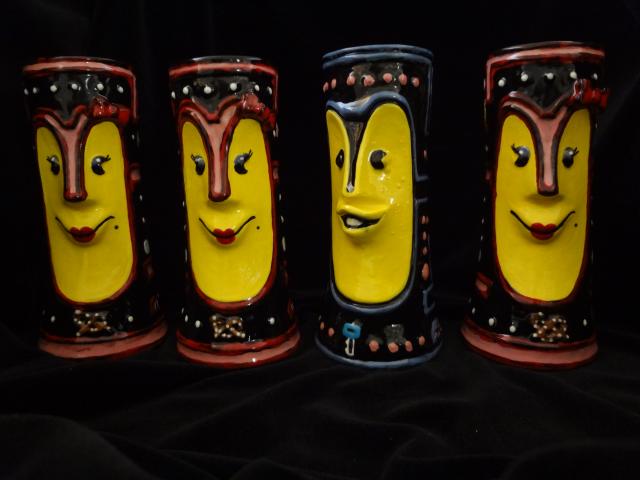 For LiddleLola's lounge.



For Matt the Cat.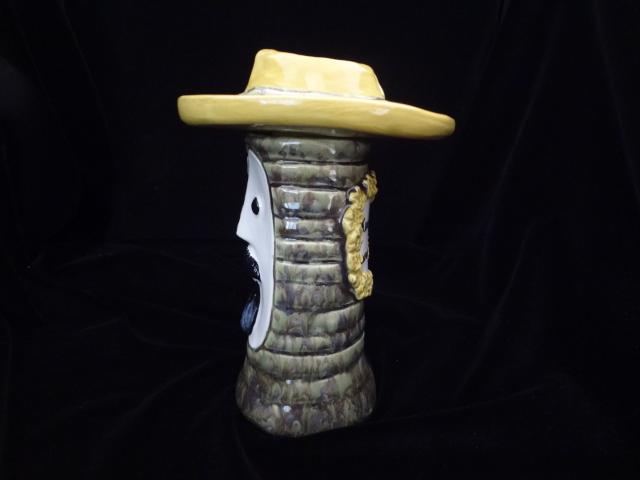 For MP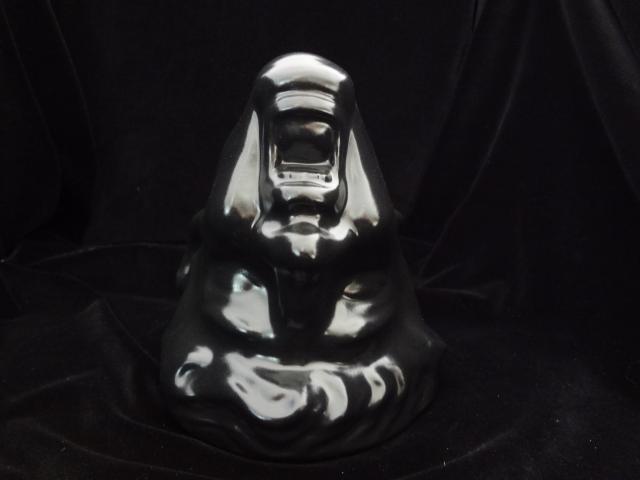 Shrunken Severed Head. I finished adding enamel to the strings and today I'll bake him in the house oven.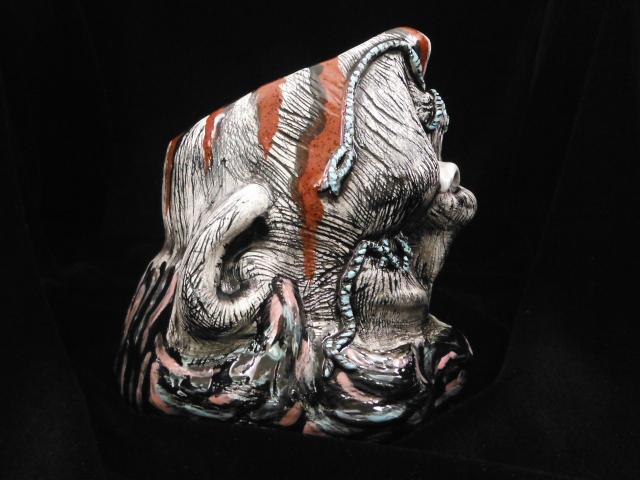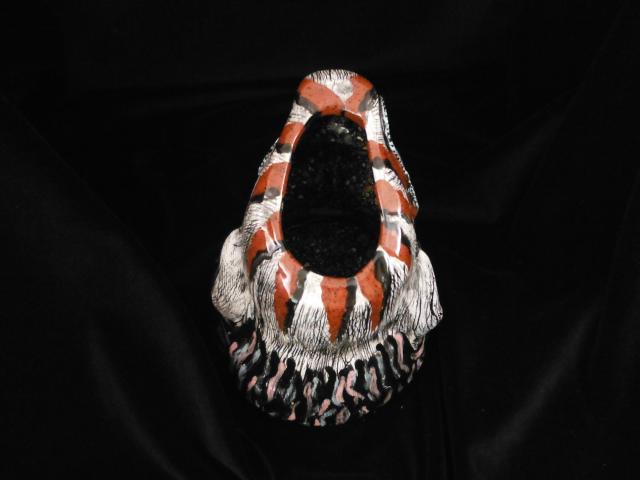 Bug-eyed Severed Head.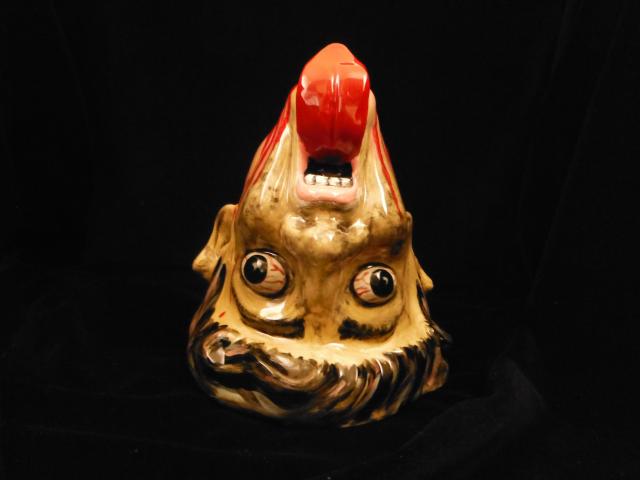 Tongue cut out Severed Head.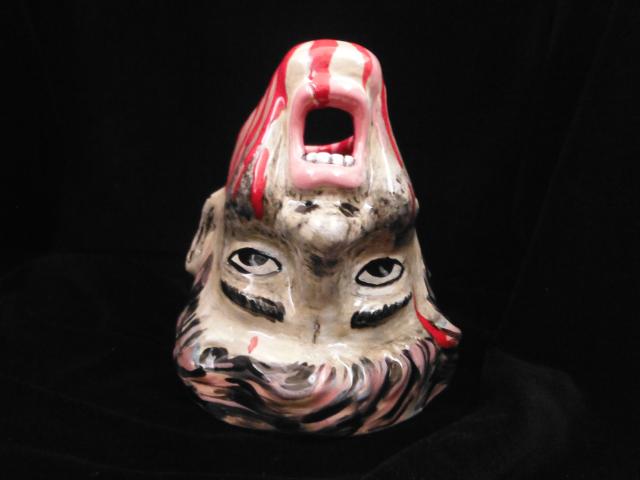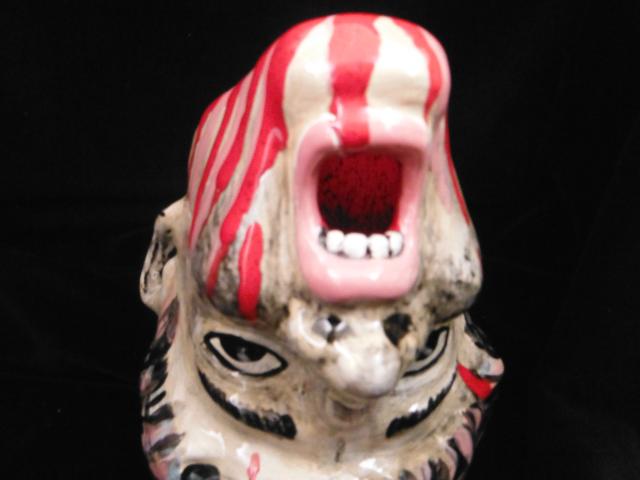 Tapa Snake Severed Head.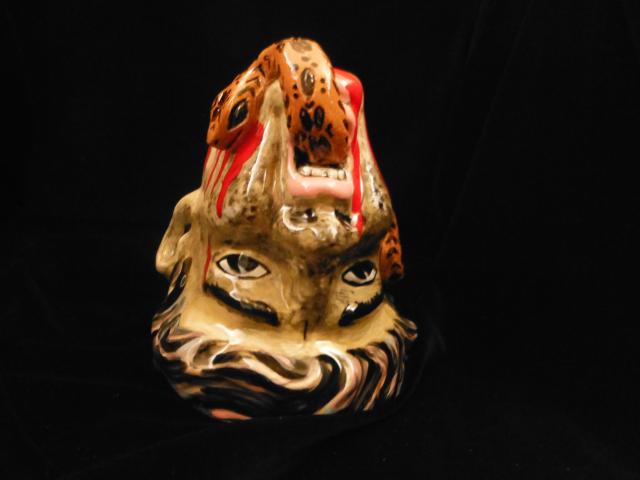 Dan's gone out to work on his man cave project. It's time to work on the run of 30 severed heads. Thank you for checking on my progress. You all make it worthwhile. Wendy

April/May 2013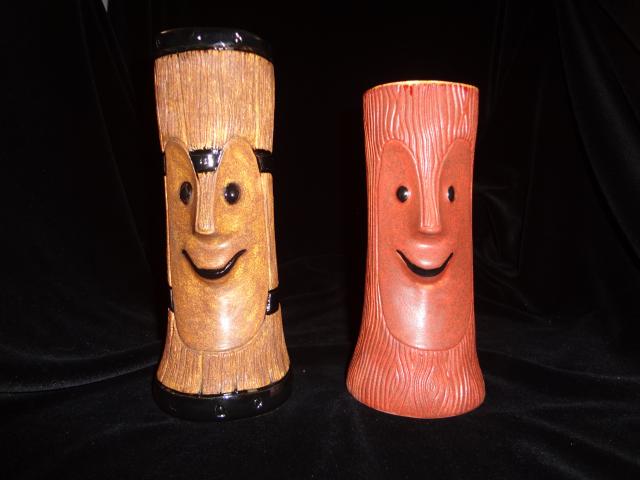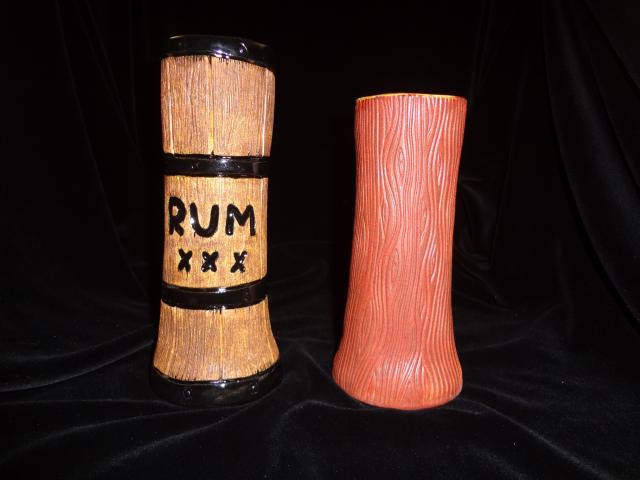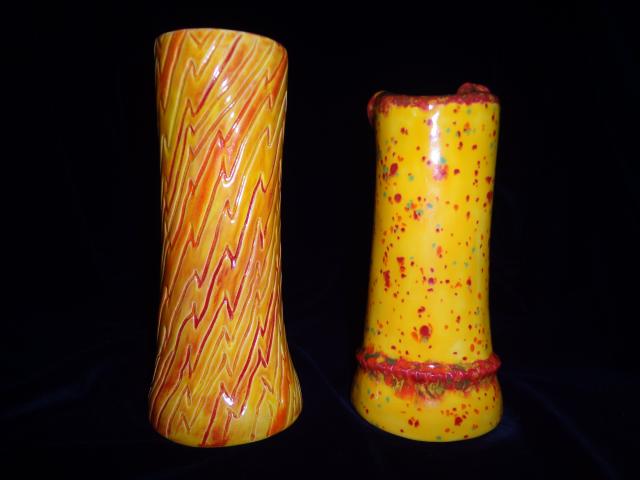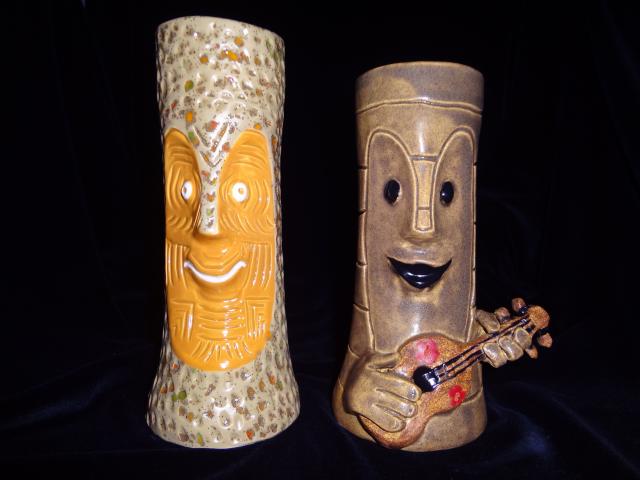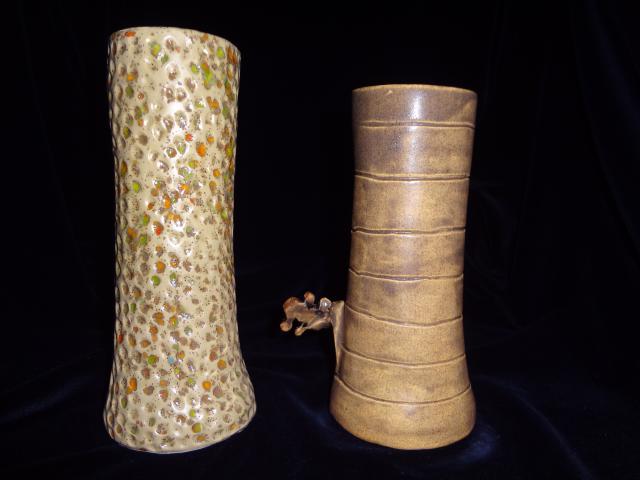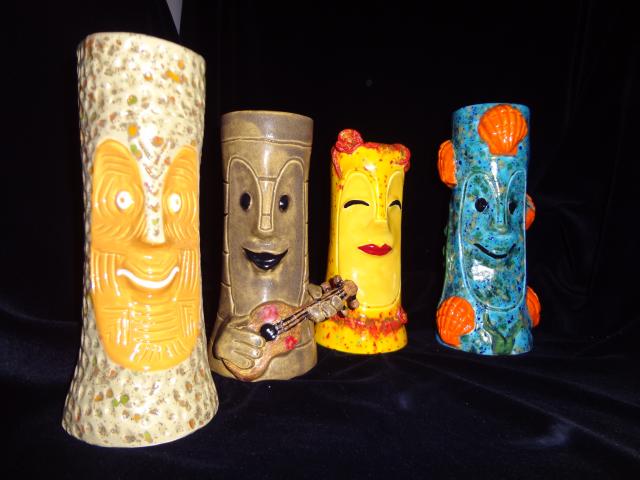 http://www.eichlernetwork.com/article/paradise-found#.Udg1AggsP7Q.facebook

A picture of Sven with one of my mugs was in a newspaper article.
Thank you LiddleLola and Mahalo Tiki for letting me know. Wendy

My painting for Tiki Oasis 13.

Title is Hot Night on RockaHulaBilly Beach.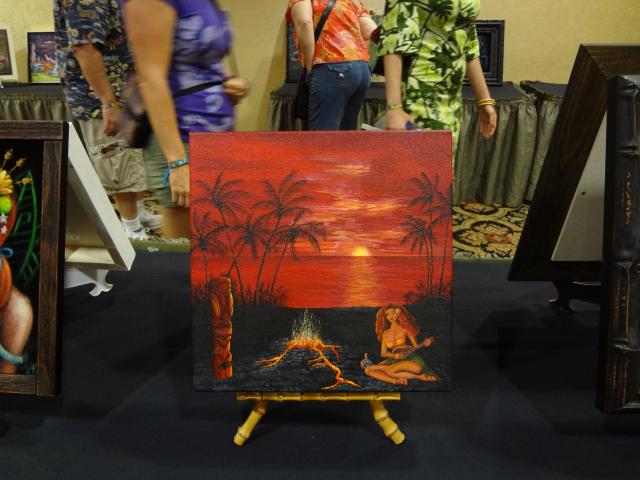 Big Maori Mug.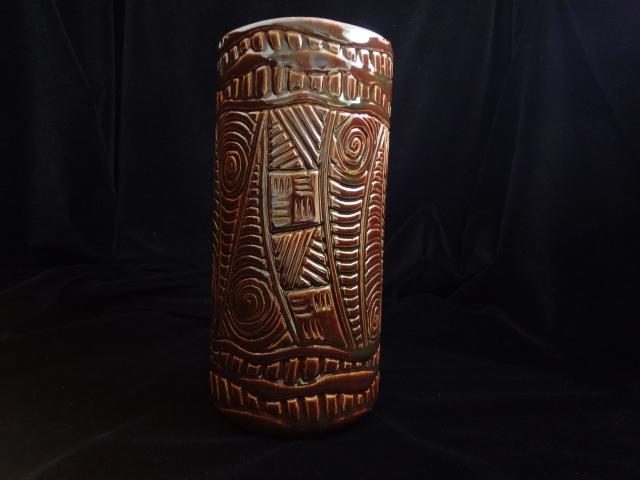 I had a strange defect with the glaze so I added clear and re=fired to maintain this look.




My get well mug for GROG who had open heart surgery on 9/11/13.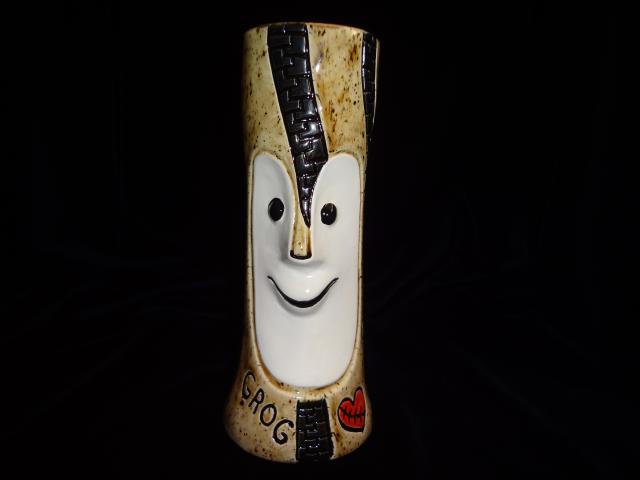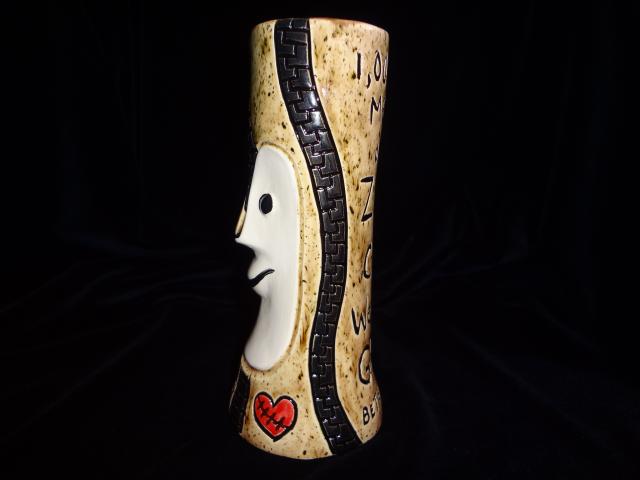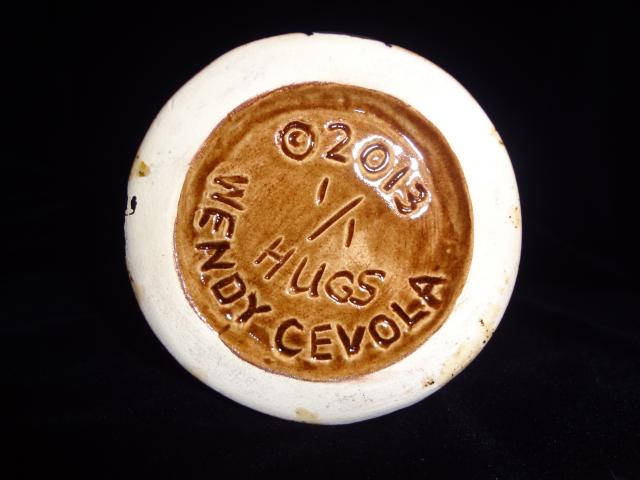 Dan's best friend since 2nd grade requested this mug with his badge number one it.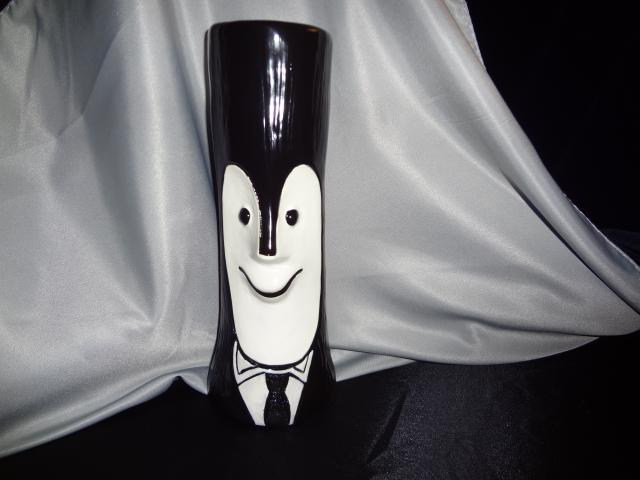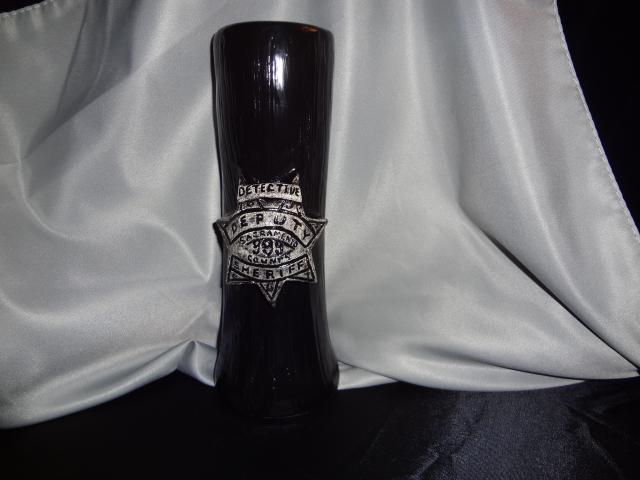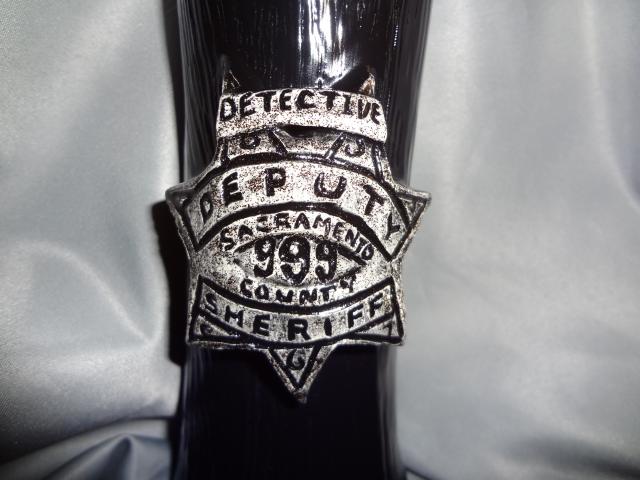 I did a couple of hula girl necklaces. One for Dan and one for hang10tiki.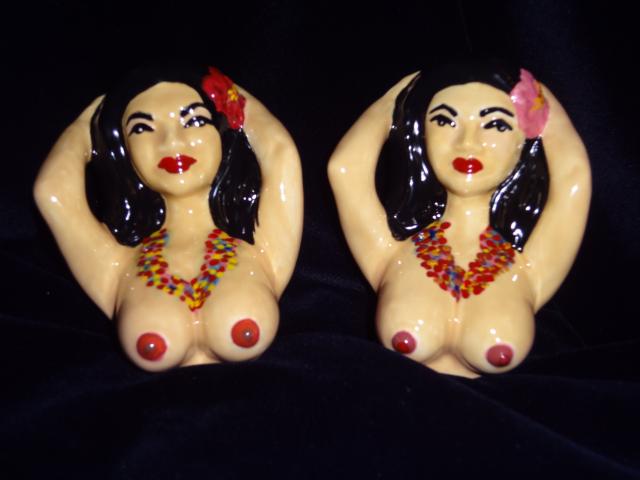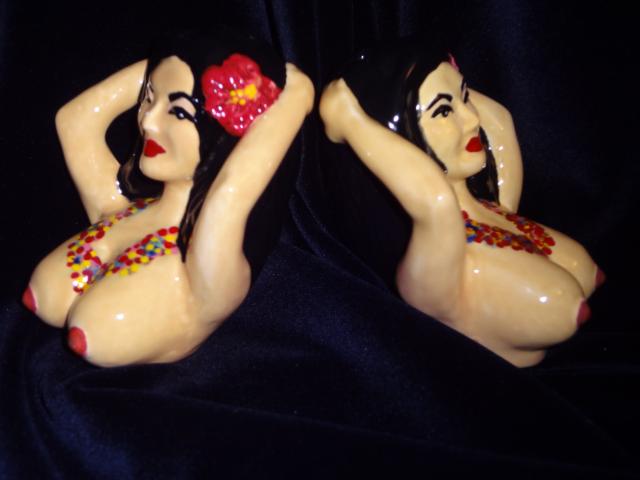 I finally completed the Missionary's Downfall bowl for Psycho Tiki D.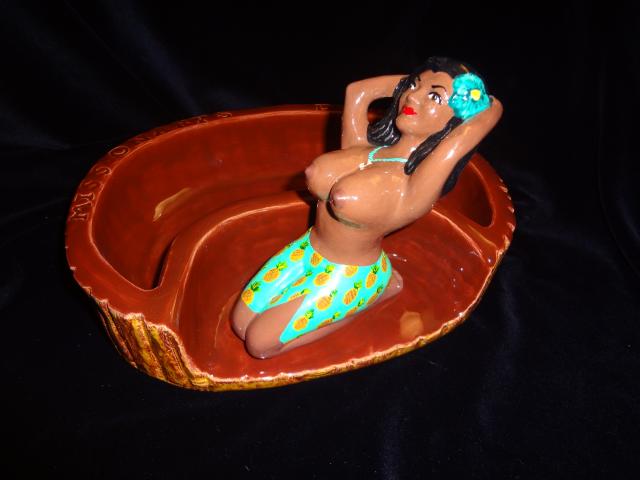 This is the second one that I've made and it will be the last one too. Sold on eBay recently.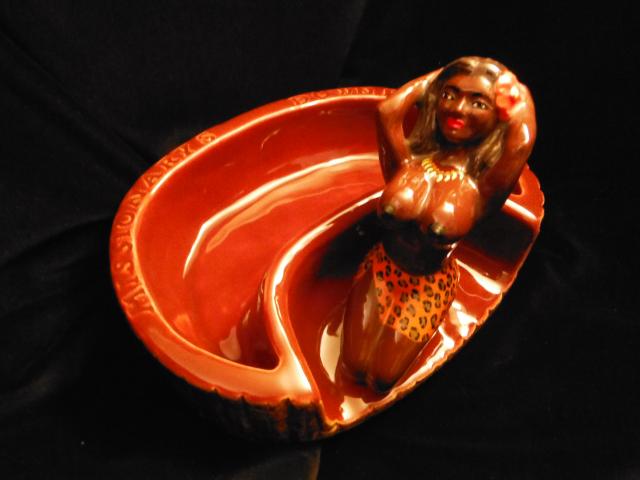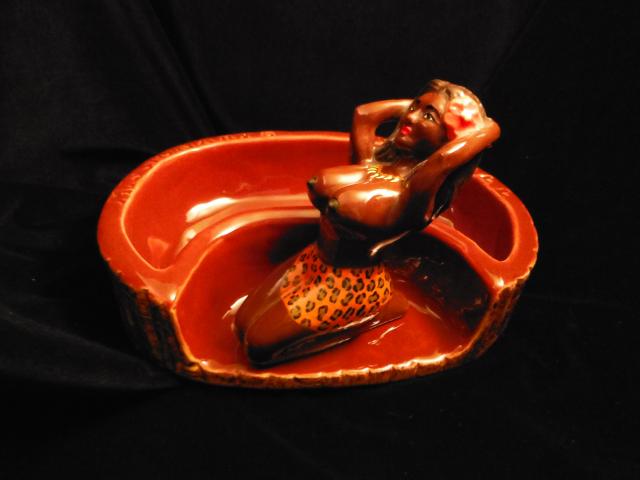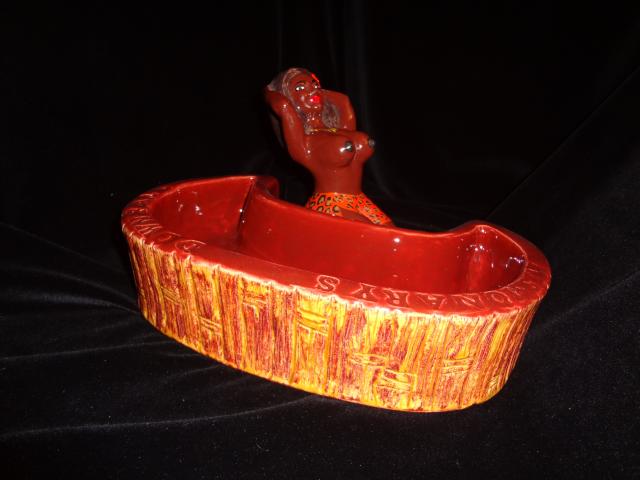 I made two Tiki Bob Torches and Dan nabbed them for his jungle room.



He had the perfect place.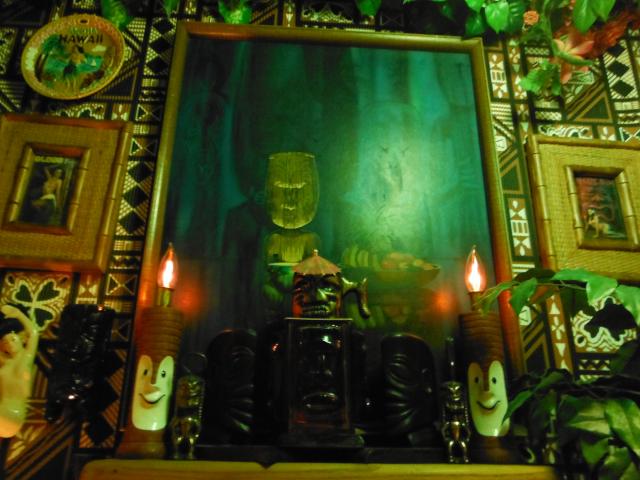 This summer at Hukilau 2013, Hale Tiki asked Maddy to marry him. He had this mug made for her for the occasion. My creatures his design.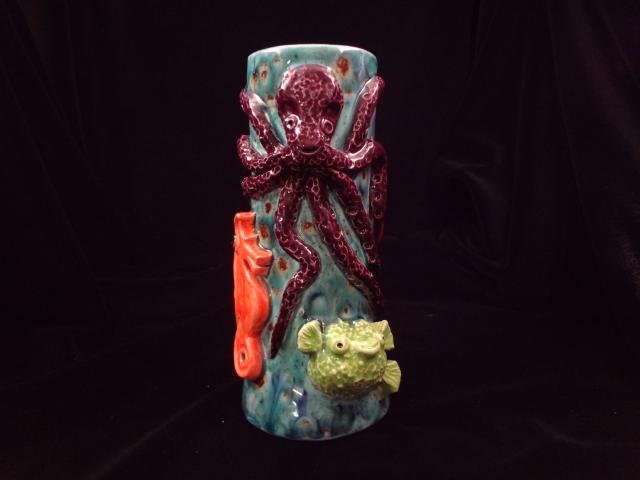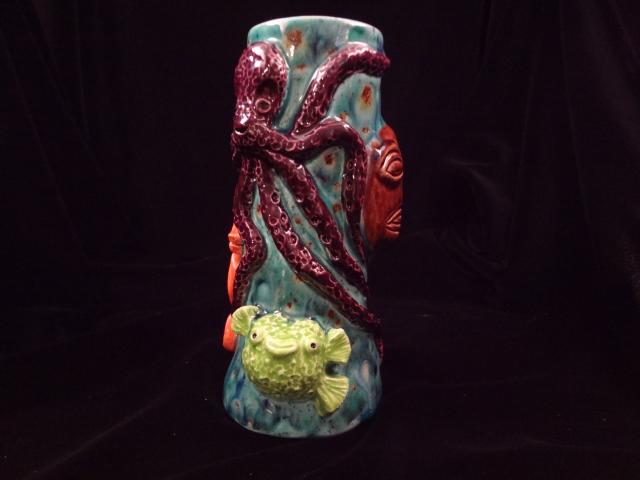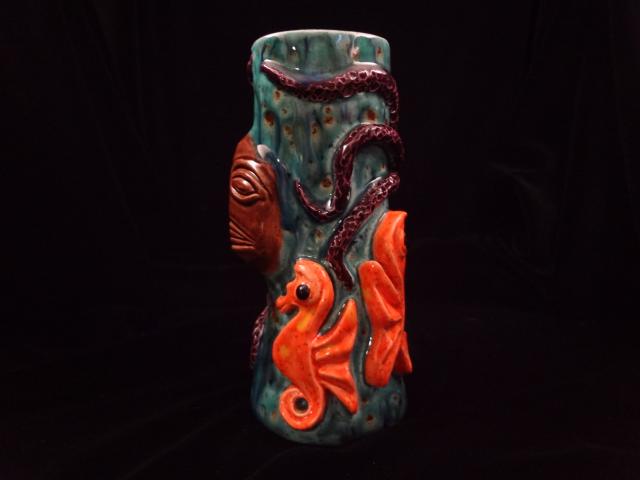 Hale Tiki designed this mug as well for himself. The top is the Tiki Central Tapa. I had done that before for ebtiki.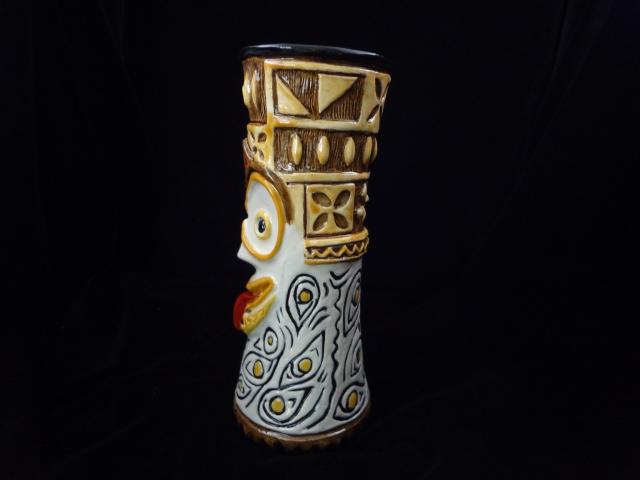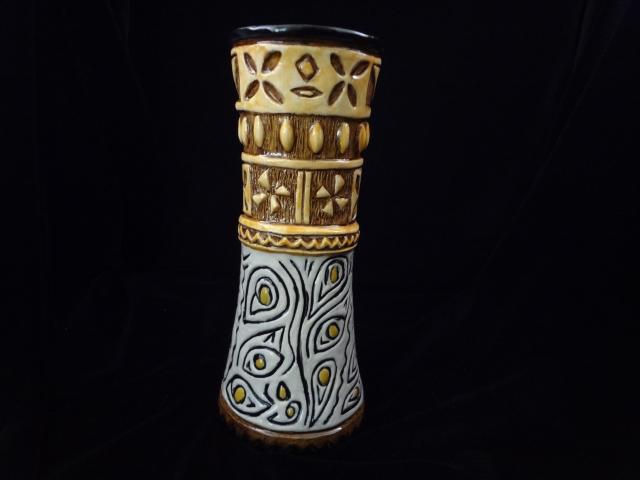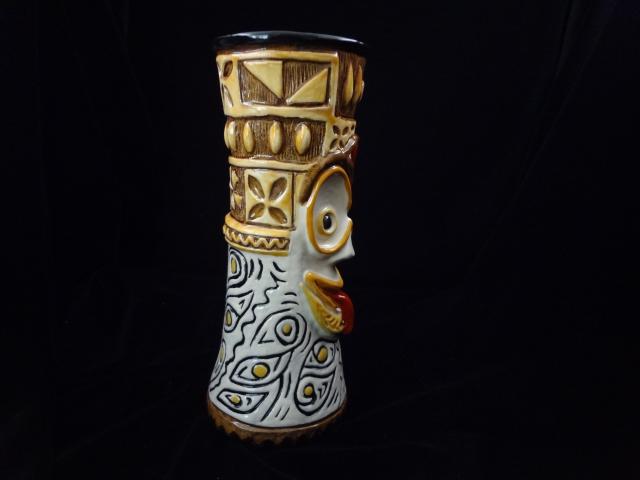 Something's Fishy Bob, June Bob, Worry Bob, Bamboo Bob and Intoxicated Bob.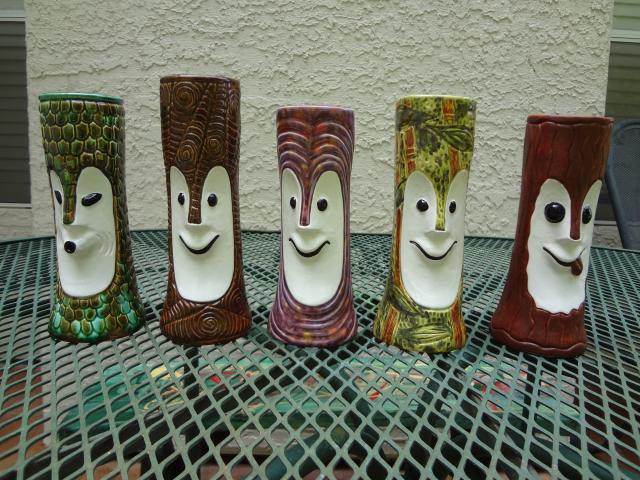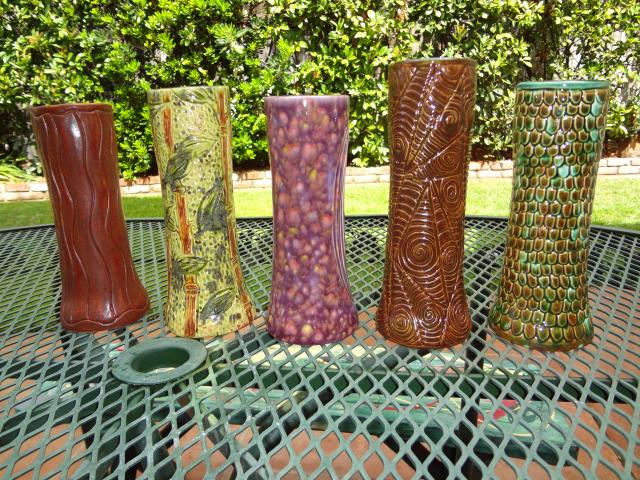 Tiki Rum Bob.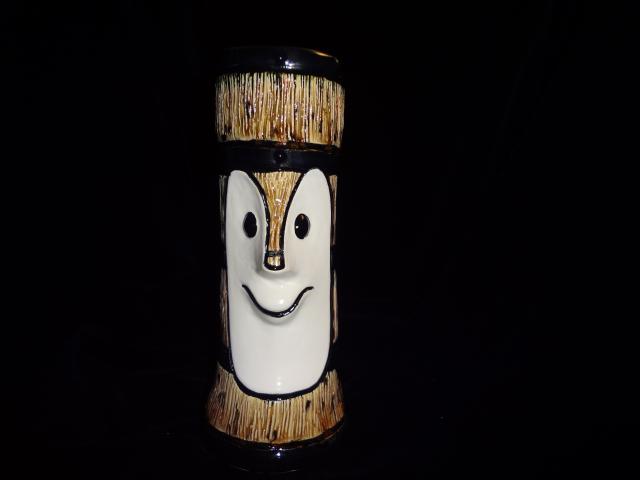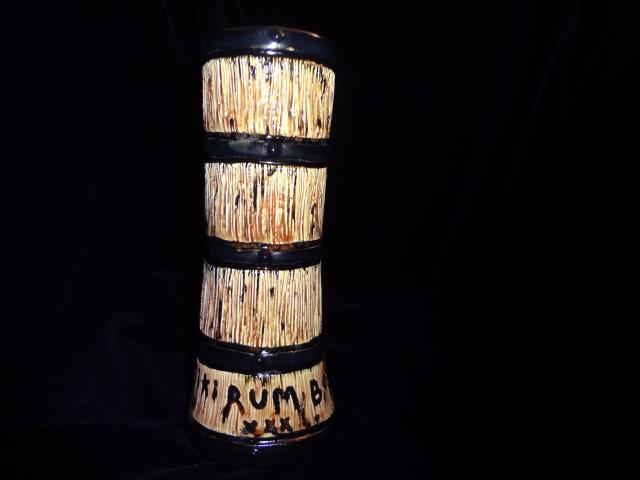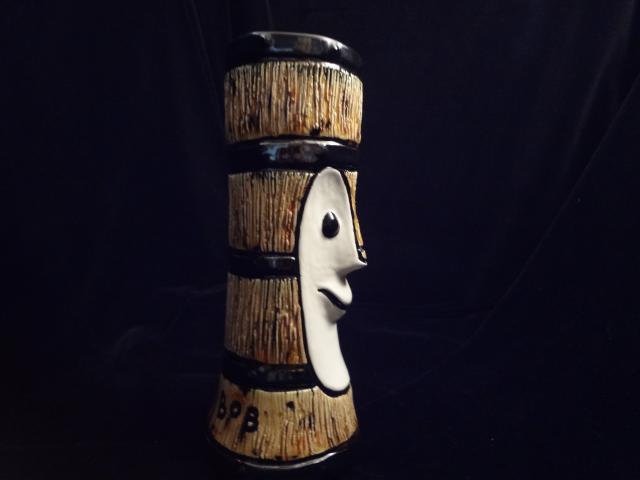 PNG Eyed Bob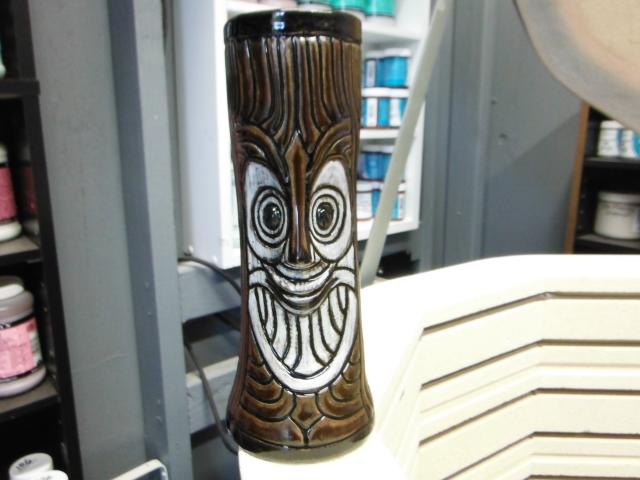 I'm not yet caught up posting but I'm working on it. 10/2/13. Cheers, Wendy







[ This Message was edited by: danlovestikis 2013-10-02 08:12 ]

&nbsp


&nbsp