little lost tiki
Tiki Socialite

Joined: Jun 12, 2006
Posts: 7750
From: Orange,CA-right near the Circle!


Posted:

2011-04-23 11:04 pm

&nbspPermalink

Mahalo TrailerPark Tiki!
I felt the same about the Mermaid lounge....especially at night! MAGIC!

Aloha Chris!-Yes,you heard correctly...
Been getting a lot of inquiries about prints...
As much as i like my friends to have originals,i can't paint epic pieces all the time
so prints will have to do,but i promise to keep them limited
Makes them more of a special thing,and keeps me from drowning in inventory!


Give me a few weeks to decompress and i will announce them when they're ready!

Thank you both and to all of you who visit this thread and keep me smiling with your kindness and encouragement!
in the meantime ....
Here's how the twins look on the ceiling of the Mermaid Lounge at Mojave Oasis!
(Now i am proudly in TWO Bamboo Ben built bars! This one and Frankies! What a Blessing!it's makin me GIDDY!!!!!!!!!!)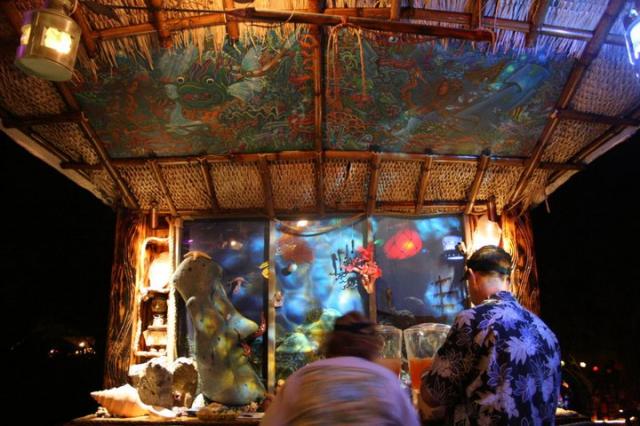 g'night!

_________________



www.kinnyruzic.com Art Blogs Wishes Fulfilled!
I'm on Facebook and now Instagram under Ken Ruzic
AW Jeah!

&nbsp


&nbsp