TIKIVILLE
Tiki Socialite

Joined: Sep 22, 2008
Posts: 637
From: Edmonton Alberta Canada


Posted:

2010-03-10 10:47 am

&nbspPermalink

So this is the cheapy TIKIVILLE way to dazzle your rum'd out pals under a glowing puffer globe
Ya can use a dremmel to drill a hole in the dried out puffer


then with the "thumb" sized hole in the top of the fish


I searce the second hand stores for discarded childs desk lamps like this ...


to get this outta the inside,


see the socket has this clip that hold the works nicely into the puffer like this
and the low wattage has alot less chance of too much heat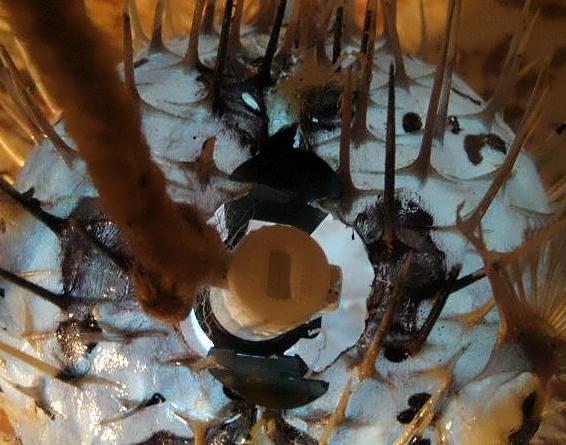 see the happy fish!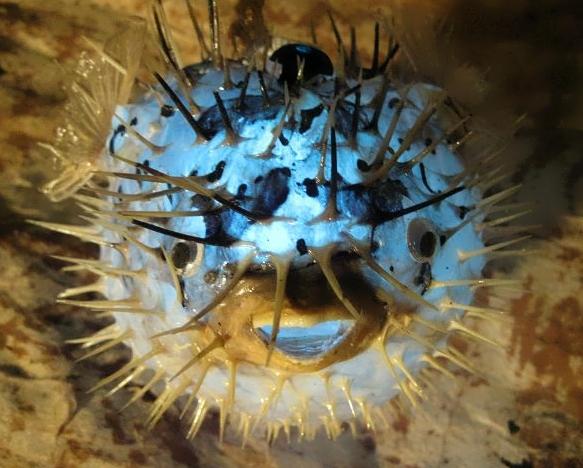 I dont have a picture of the glass flower bowl/fishtank but if you go to your craft store ( in this case Michaels) they sell em for about 9 bucks,the hole in the top is wide enough for a medium sized puffer ,ya may have to snip a bit of the spikes here and there.
I dont have access to large real glass floats or the ability to saw a hole in them but as you can see the finished product looks just fine.I hit it VERY lightly with a spit of glass frosting spray to age the glass and help with the glow.
Here is what the top looks like ( next to the ceiling that nobody will see)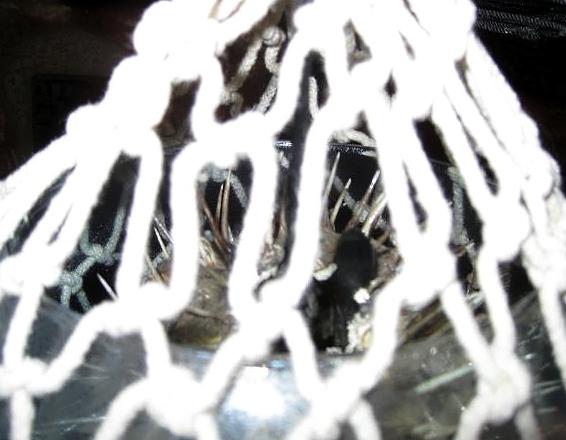 the net is easy enough to tie it's just alot of time on knots or you can really "dude" out and use a cargo /fishing net and just wrap and sinch it .
AND here is what they will see when you turn the house lights on and tell em " ya dont have to go home but ya cant stay here"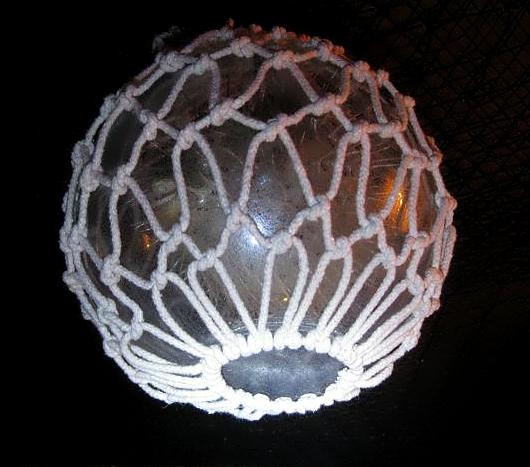 the finished product all lit up with excitment!


MAHALO for the intrest and good luck!





&nbsp


&nbsp