Dustycajun
Tiki Socialite

Joined: Nov 16, 2007
Posts: 5152
From: Santa Barbara, CA


Posted:

2010-05-29 09:34 am

&nbspPermalink



Quote:
---

On 2010-05-28 19:21, bigbrotiki wrote:
The Rum, Gum and Lime is my current favorite at the Tiki Ti! It's that classic rum, sugar and lime mix that forms the base of tropical drink cuisine.

---


Well I should have done a little research on that one! Turns out to be a classic, will have to try it the next time I'm at Tiki Ti.

Here is another interesting twist on the Beachcomber chain. As I posted before, the Beachcomber in Providence, RI was called Ruby Foo's Beachcomber, which was located in the Crown Hotel. It was in fact one of Monte Proser's chain as seen on this matchbook.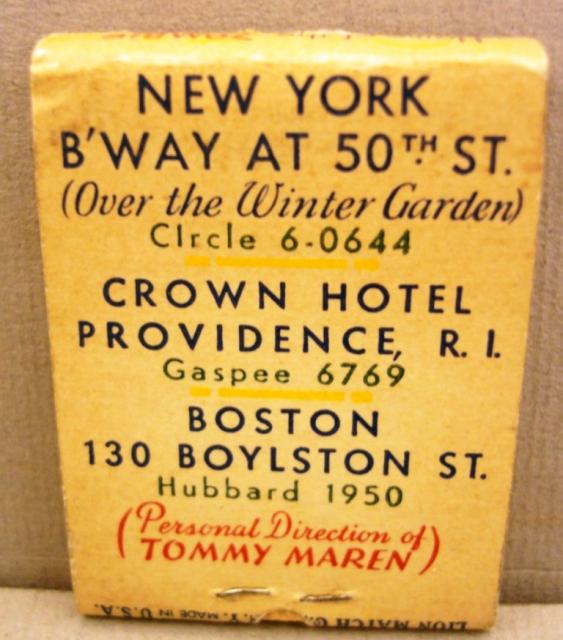 He must have franchised the name to Ruby Foo who was a restaurateur based out of Boston.

This matchbook I found on the web looks like she started with the standard Beachcomber logo.





Then She decided to give the franchise an oriental twist as seen on this menu from Mimi Payne's website.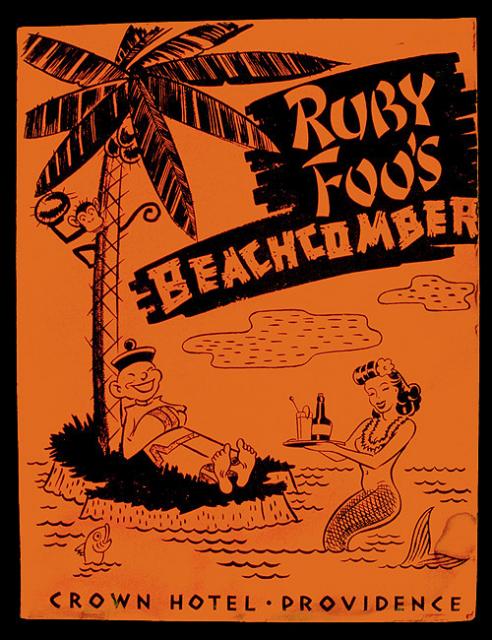 Here is the Ruby Foo story from a Boston historical website.

Born in San Francisco, Ruby Foo (1904-50) moved to Boston in 1923 where she began a single-room restaurant in Boston's Chinatown. Its popularity quickly grew, and she opened Ruby Foo's "Den" on Hudson Street in 1929—heralded as the first Chinese restaurant to successfully cater to non-Chinese clientele. Throughout World War II, the Den remained a legendary meeting place for theatrical and sports figures and other celebrities. She opened similar restaurants in New York, Miami, Washington and Providence, becoming a nationally-known restaurateur and mentor to dozens of aspiring chefs in her native Boston.



I have been to the Ruby Foo's in New York.

DC


&nbsp


&nbsp