faztiki
Tiki Centralite

Joined: Jul 23, 2008
Posts: 37
From: san jose, ca


Posted:

2010-08-12 10:32 pm

&nbspPermalink

The grass is always greener on the other side...
i've always enjoyed the best seat in the house at my bar, the one behind the bar mixing drinks and looking out upon the merry faces. Since upgrading my wireless connection i'm finding myself out there at all times of day and sitting at the counter looking INTO the bar. well, this new view has just created ten more projects for me.
heres some pix of the part i'm most excited about.
first, heres the problem. i painted the ceiling as a temp fix years ago and then forgot how ugly it is. I decided to screen the ceiling with the same reed fencing that is used throughout the bar.


heres the solution. since attaching reed fence to the ceiling could be done easily, i decided to go another route and spend days and days routering wooden beams to support the stuff.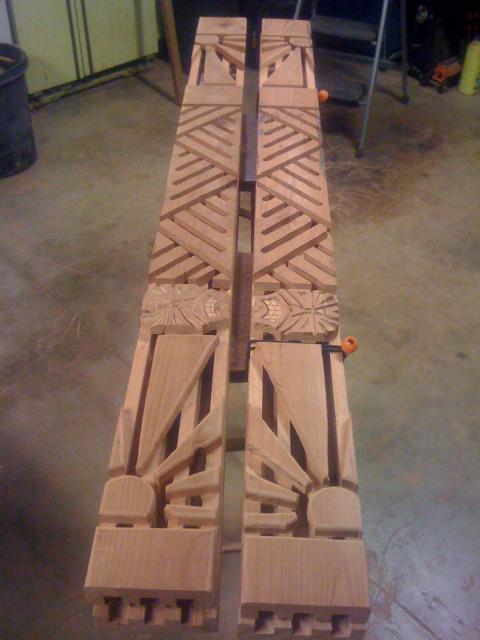 I've been playing around with different finishes, but will likely skip the lacquer or staining. i love the wire-brush on burnt wood finish. redwood grain really stands out.


the fun parts...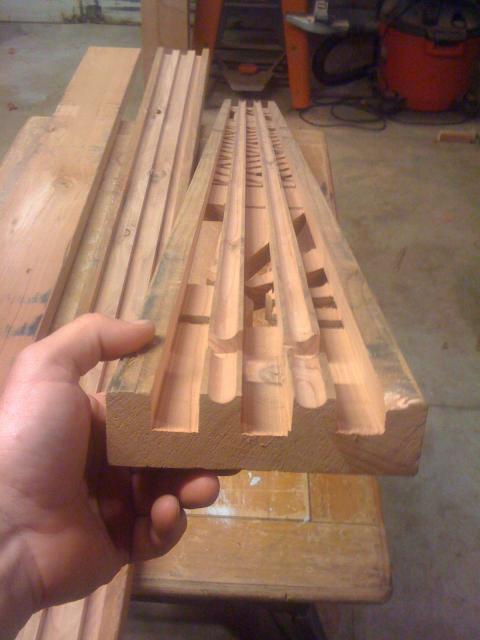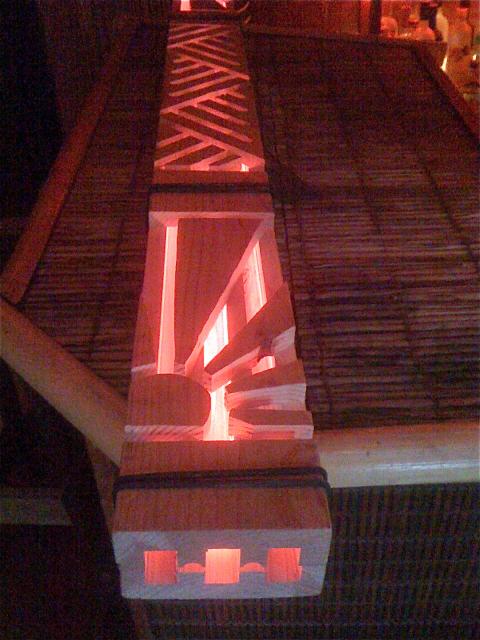 the light rope inside is held in place in the groove, but that also hides the rope itself from view, so its only indirect light that is visible. this is still too bright for my liking so i'm switching to a rope with the 'chase' feature, where the bulbs flicker on and off so only half are lit at any time, and without seeing the bulbs i'm hoping the whole thing appears to flicker rather than chase in a pattern.

i wouldn't have thought up this project without the motivation from other TC'ers. here's my 'shout out' to my favorite bar on this site so far. anyone recognize this pattern? I'll pour a Pirate's Torch for the first ten guesses.



there is a wider third beam for the center of the ceiling. just stenciled the design tonight. I'm learning how to carve this stuff as i go so it may be weeks before the ceiling is done. hopefully i'll be posting pix of a finished project some day soon...

be well,
Faztiki



_________________
"Never confuse movement with action."

&nbsp


&nbsp