Club Nouméa
Tiki Socialite

Joined: May 03, 2010
Posts: 454
From: Wanganui


Posted:

2010-08-11 07:32 am

&nbspPermalink

tiki tour
(New Zealand slang) 1. a sight-seeing journey with no particular destination in mind. 2. taking the scenic route to a destination. 3. to wander aimlessly.
"The rellies came over for a visit and I took them on a tiki tour of the city."

Source: Urban Dictionary

Consider yourself all my virtual rellies (relations), as I take you on a tiki tour of Wanganui...

Part 1: South of the Whanganui River

The first stop is the Durie Hill land elevator, one of only two in the world (the other one is in Portugal). Basically, it's a lift in a shaft inside a hill, which is accessed via a long tunnel that is reminiscent of entering a subway. Locals use the elevator to commute to and from the top of Durie Hill. The gate at the bottom of the hill is just opposite the city bridge that leads onto Wanganui's main street.

The entrance gate to the elevator: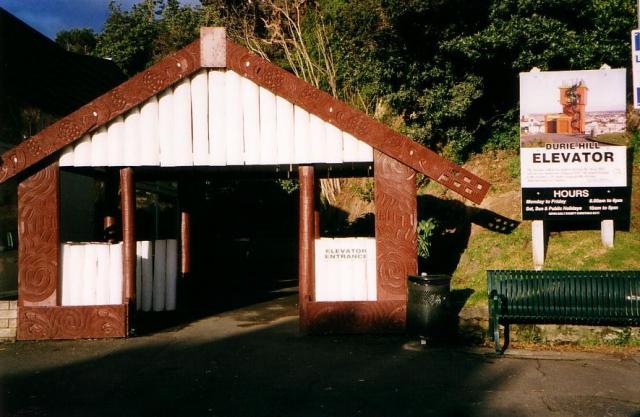 Along the path leading into the tunnel, there is an assortment of cheeky tiki carvings: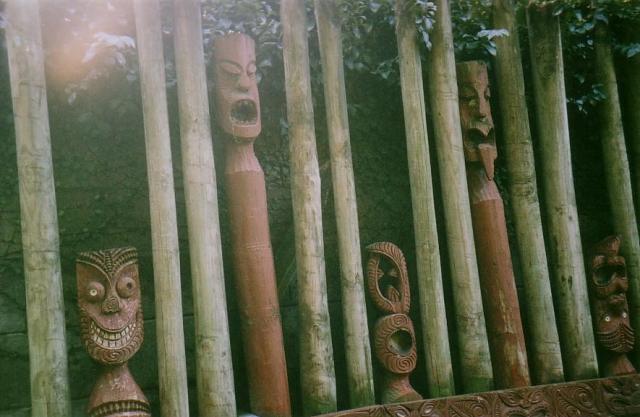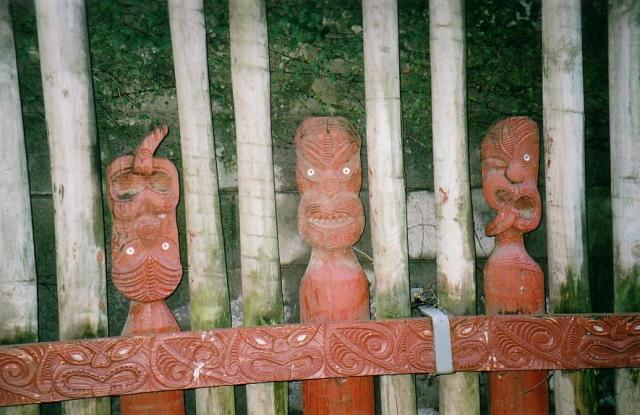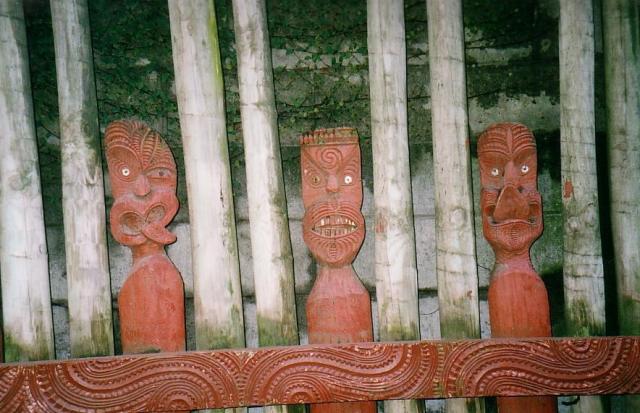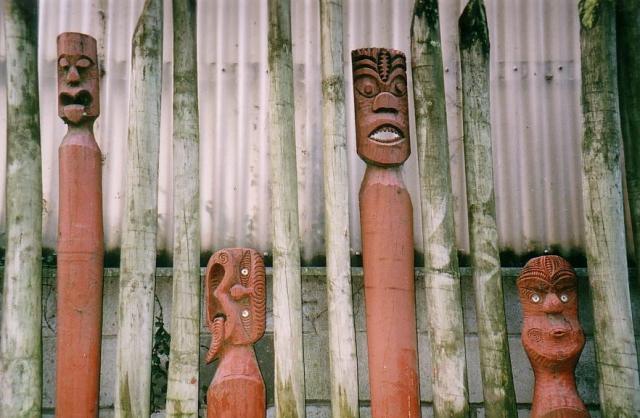 As the sign above the entrance indicates, the tunnel was opened in 1916.

The next stop on our tour is Putiki which, prior to Wanganui being founded in the 1840s by European settlers on the northern bank of the Whanganui River, was the major settlement in this area. It is still a focal point for local Maori, and there is a marae there:




(pardon the join - I had to stick two photos together to get the full panoramic effect...)

Warning: those Tiki Centralites offended by carved phalluses may prefer to avert their gaze from the following few photos...

The main meeting house: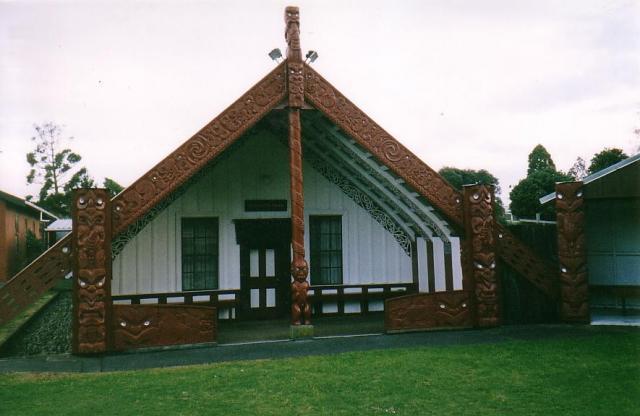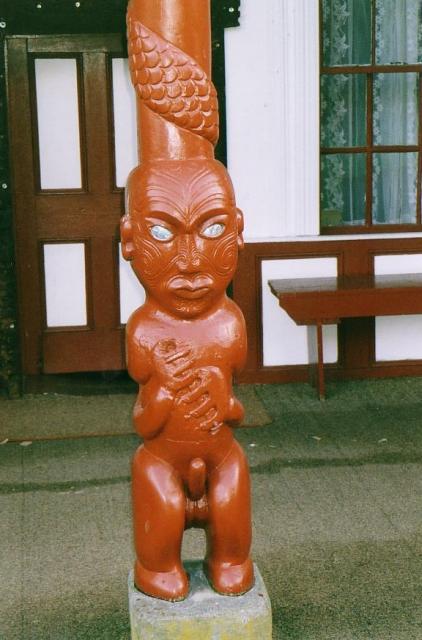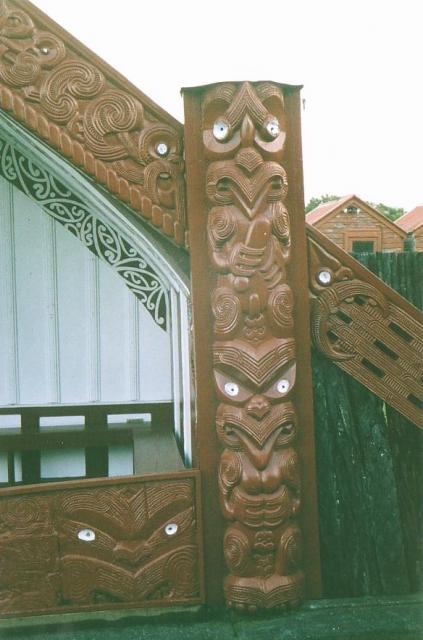 A covered stand where speakers and local leaders sit: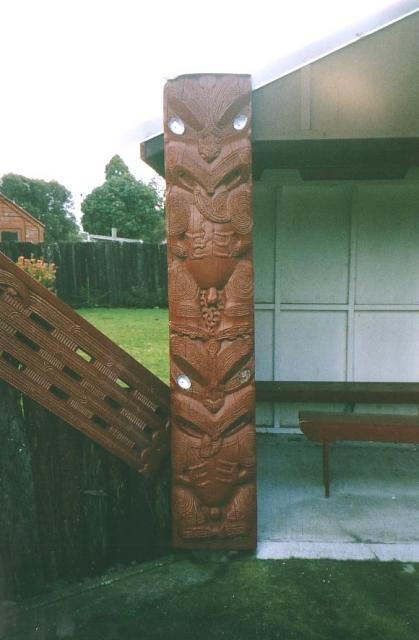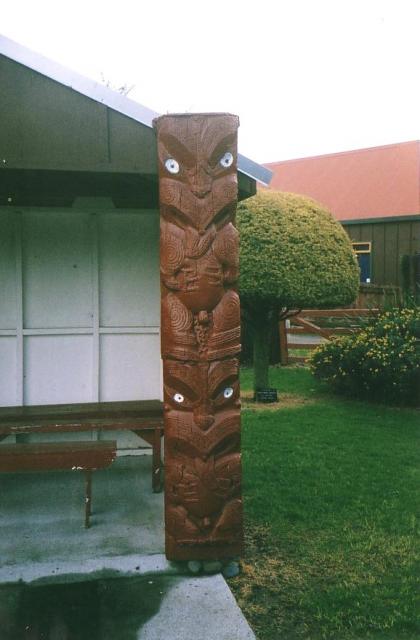 And a covered stand where visitors to the marae sit during ceremonies and speeches: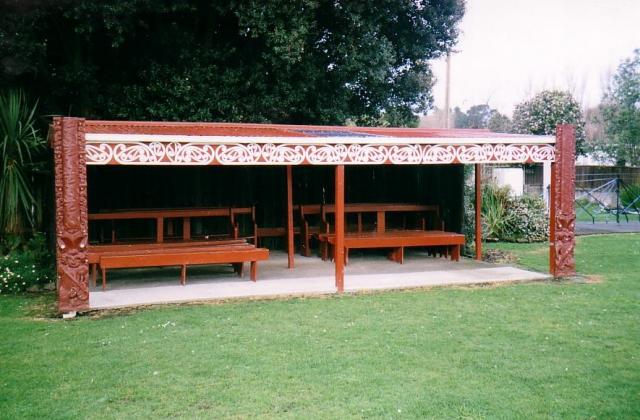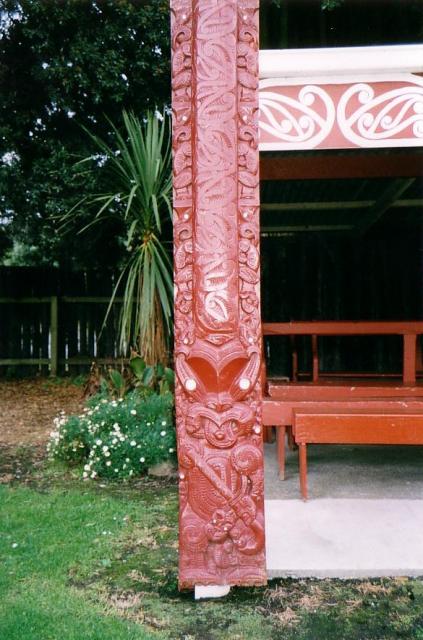 And this guy, atop what appears to be the food storehouse, looks suspiciously like he is eating an ice cream cone!




Just down the road from the marae, I came across this intricate letterbox: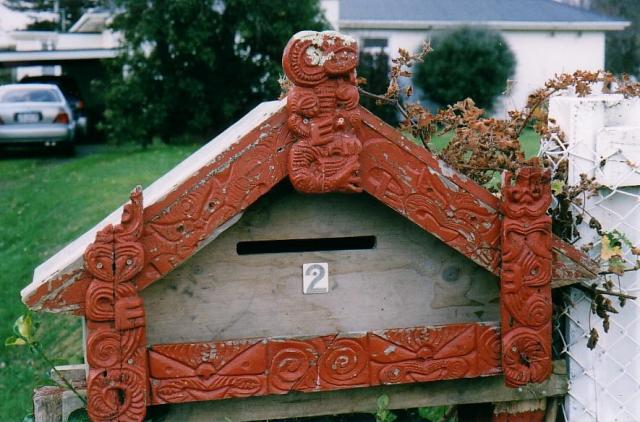 Putiki was the site of a major battle in 1829, when the Maori warlord Te Rauparaha moved north from his stronghold on Kapiti Island and invaded the Whanganui region: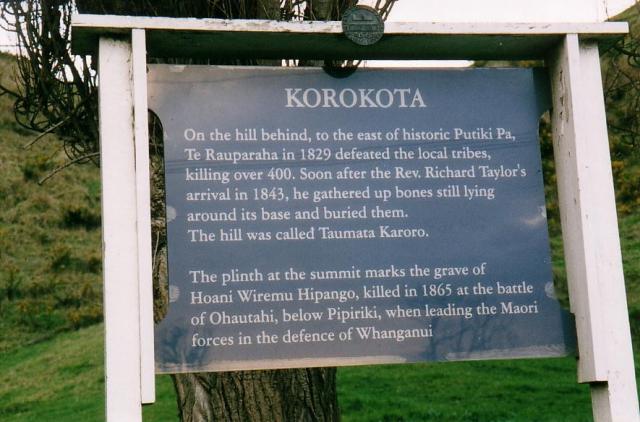 "Korokota" is the local Maoris' pronunciation of "Golgotha", which was the word Rev. Taylor used to describe the site when he first saw all the human remains that were still lying there 14 years after the battle.

This photo shows the plinth mentioned in the sign:




The following link provides further information about Hoani Wiremu Hipango, who fought alongside British troops against the Maori living up the Whanganui River who opposed European settlement:

http://www.teara.govt.nz/en/1966/hipango-hoani-wiremu/1

That brings Part 1 of the tour to an end. The next stop will be downtown Wanganui.

CN
















_________________
Toto, j'ai l'impression que nous ne sommes plus au Kansas !

[ This Message was edited by: Club Nouméa 2010-08-29 01:10 ]

&nbsp


&nbsp