mike and marie
Tiki Socialite

Joined: Jun 24, 2008
Posts: 352

Posted:

2010-08-17 3:06 pm

&nbspPermalink

We've enjoyed lurking here for a long time, seeing so many great projects come to life and cheering them on ... notably and in recent memory Hula Sue's and the Pao Pao Hut. And to that last one, I admit to being completely skeptical at first, and was progressively more convinced (and blown away!) as the thread commenced ... so it's in that spirit that we're finally motivated to make a post about our own ongoing tiki saga, the building of the Treasure Island Room.

We figure we should be documenting this somewhere, and since we'll undoubtedly need help or input on various parts of what has become a maddening all-consuming and impossible-sounding project, this is the place!

And we have to start all this by saying that the name itself is a misnomer of sorts. We knew when we first undertook the project that this was going to be the name -- it's named after the city of Treasure Island, Florida, which until fairly recently was an absolute mecca of classic mid-century modern architecture. We were very involved in trying to save it, but after a bitter and protracted battle, and despite some awesome media coverage leading to the city getting quite a few generous offers of assistance, the cause was basically lost. (There's still a few great landmarks there today, but it's only a shadow of what it was in 2004 ... which was when the whole two-mile strip looked basically like the best of 1964!)

But as the name applies to the tiki here, it's a misnomer because it's no longer merely a 'room' -- the project has ballooned into taking up a little more than a floor of the house!

We've been occupied with other rooms and restoration projects here so all of our tiki has been tucked away in storage, but this summer we've put our full attention to getting the TI Room in place -- even to the point of missing the Hukilau (we were painting tapa cloth that weekend instead).

At first the idea was to create a respectable and suitably vintage tiki bar that would be home for our collection of mugs, art, and artifacts from all these lost places that we love ... but as we came up with more places and ideas for must-have "tributes" that we'd absolutely have to do, the project quickly spun out of our control ... maybe over the top ... and then as we decided that all of this was entirely within the realm of physical possibility, we decided to just go with it. Might as well lay out our full intentions here on this first post to not only hold ourselves up to it in the coming months (gulp) but also solicit advice and ideas from the rest of you guys, since there's obviously a lot of first-class tikifying talent on here.

The current floorplan includes little "tributes" of all our favorite places, like the Mai-Kai, Tiki Gardens, the Tiki-Ti, the Tonga Hut and so on ... including a rock grotto with a fountain and real working moai fireplace replica from the Kahiki (and eventually, a tropical thunderstorm with rain, thunder and lightning); a dining room area that will be a ship's galley replica of the Wreck Bar, with "underwater" portholes and a hole in the ship's ceiling; a life-sized mermaid diorama behind the bar as our tribute to the Wreck Bar (and the setting of one of the best films of all time, Mako, The Jaws of Death), the gals of Weeki Wachee and the mermaids of hotel bars like 2 Fathoms Down; an "outdoor" area with fiber optic star ceiling, photo wall mural of Treasure Island, and a mini dance floor with the green and beige flooring of the Polynesian Room at the Signal House; a nautical bar with varnished & scalloped pine as it appeared at the Careless Navigator (and probably a hundred other nautical-themed bars!); an outdoor "beach" area with shuffleboard court, grill, and tiki bar; a miniature replica of The Surf of Treasure Island (the best of Treasure Island's lost motels) with a mural and one of its "spider leg" beams, plus a motel "living room area" containing the only known actual piece of The Surf in existence; and other details like the Sheraton Kon-Tiki's Samoan wall art, the Hala Kahiki's bamboo overhang, and probably too many things I'm forgetting. (Haven't even mentioned the Bahooka, Don the Beachcomber, Damon's, Old Tony's ... it's out of hand!)

We're actually moving quite along in the project (although the critical path checklist still looks like it's for conducting a moon landing and not a home renovation). Parts of the floor plan are recognizable now, but we figured that if we're posting here we should start at the sordid beginning ... so here's a couple of the earliest shots that show what we had to work with -- sorry for the poor quality but at the time we weren't thinking of documenting it anywhere. This is the family room and what looks like a cheerless "dungeon" (and it's actually not totally "before" because it's already stripped to the bare concrete).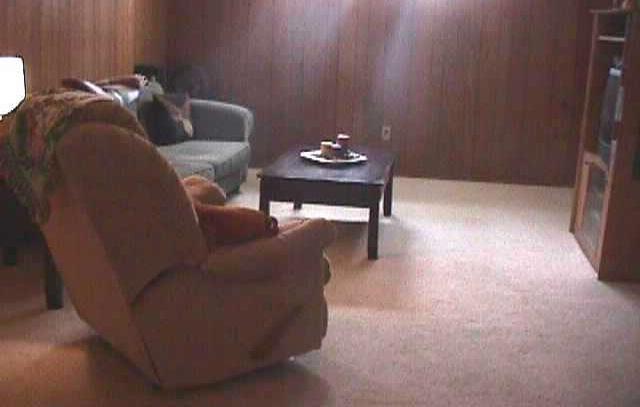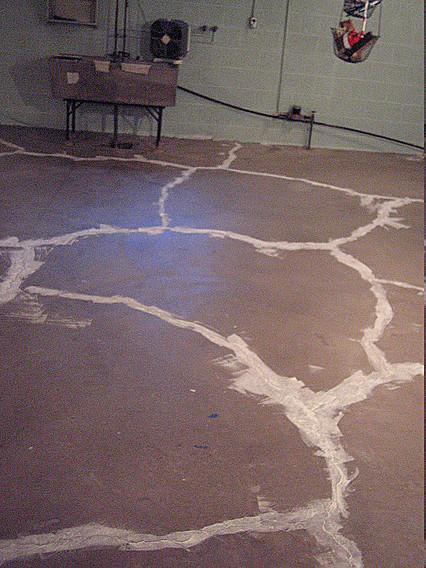 In the "beach" room where the shuffleboard court will go, one of the first things we did was epoxy the floor to look like a sandy beach: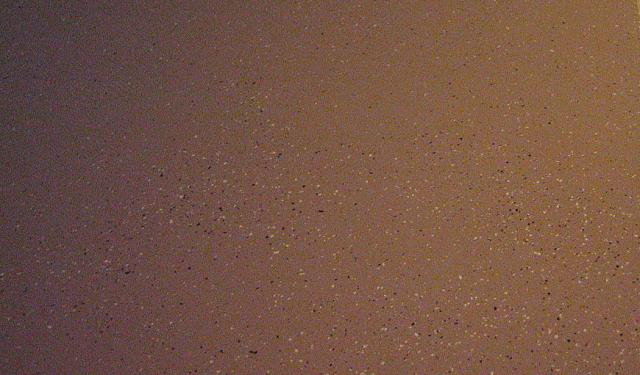 [ This Message was edited by: mike and marie 2012-10-07 15:12 ]

[ This Message was edited by: mike and marie 2018-01-19 10:43 ]

&nbsp


&nbsp