JOHN-O
Tiki Socialite

Joined: May 16, 2008
Posts: 2720
From: Dogtown, USA


Posted:

2012-10-17 12:33 am

&nbspPermalink

The Unloved Tiki Bars...

Here's a couple of vintage Tiki bars that I recently revisited that get scant attention here on TC. I NEVER see them on the "to do" lists for Tiki tourists visiting the Golden State.

Granted you won't find any of the following at either:

1. Tropical craft cocktail mixology
2. High TIPSY factor and over-the-top Polynesian decor
3. Presence of fellow Aloha shirted kindred souls

Nevertheless do either of these places have any true Tiki merit that warrant your time and money?

I say YES !!

Let's discuss.

First, Trad'r Sam in the Richmond district of San Francisco...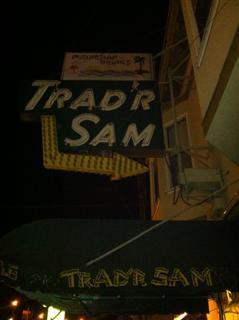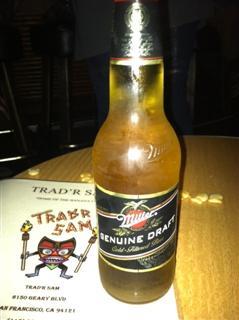 Not much love for this place on TC. Usually the comments are "Drinks suck, crowd sucks". Well I won't argue that but what about the historic pedigree? Opened in 1937, this is the oldest operational Tiki (pre-Tiki actually) bar on the entire planet. Did you hear that? Let me repeat it... It's the frigging OLDEST Tiki bar in the universe !!

The old-school circular bamboo bar hasn't changed much since the days of our early Tiki forefathers...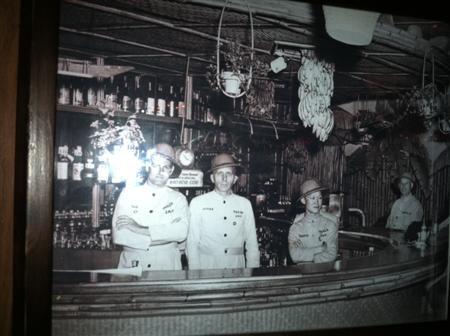 And to me ANY bar on the West Coast with that much longevity and staying power should be cherished. Plus this place actually serves Tiki drinks !! Ok, so they're really bad (I drank beer, haha) but the fact they've been continuously on the menu for 3 quarters of a century is pretty darn amazing.

Go now because you'll have to wait 74 more years before Trader Sam's at the Disneyland Hotel (who BTW co-opted their brand
) can make that claim.


Next, the Hawaiian Room in Bellflower (Los Angeles)...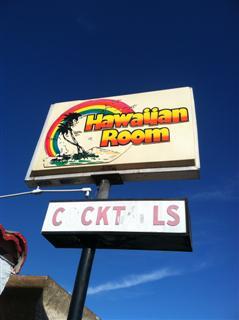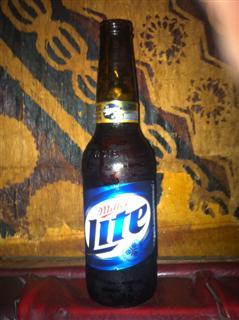 Well this place isn't so much unloved as it is ignored. Early Tiki Centralites took a brief interest in this place a decade ago but I doubt if the current class of Poly-Popsters is even aware that it exists.

Yes this place is a blue-collar "dump" (which to me is actually a plus) but it does have the authentic mid-century bones (since 1964). Now some people here have argued with me off-line that just because a place is old, that doesn't make it "historic". Well, I'll argue that in addition to its age, there is historic Tiki significance at the Hawaiian Room.

Based my visit and trip report from last year, the Hawaiian Room may very well house the only remaining remnants of the long defunct (and Tiki spectacular) Tahitian Village in Downey !!...



(Postcard courtesy of Dustycajun)

And where else are you gonna run into long time locals who can wax nostalgic about that place? I've had people at the bar reminisce about the Tahitian Village when it was in its 1960's Tiki heyday, through its late 70's Disco devolution, and then its last legs in the 1990's when it became a place to score crack. Try to get history like that from the hipster sitting next to you at Smuggler's Cove.



Last but not least, the thing I like about these 2 places is that they belong to the vanishing breed of Tiki DIVE bars.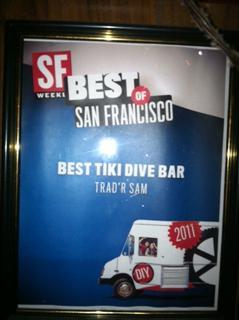 I know many here prefer their Tiki experience to be clean, well-preserved, and/or Disneyfied but for me the best way to get my historic jones on is for it to be a little dirty, sticky, moldy and have disgusting bathrooms.

And I don't want to hear any whining about the quality (or lack) of Tropical cocktails. It will not kill you to drink a beer once in a while !! Not every place can be the Mai Kai. Try to appreciate these places for their unique Tiki qualities.


&nbsp


&nbsp