JOHN-O
Tiki Socialite

Joined: May 16, 2008
Posts: 2720
From: Dogtown, USA


Posted:

2013-03-02 4:07 pm

&nbspPermalink

A VERY significant Chop Suey find !!

It's the Bamboo Inn in L.A.'s Westlake district, a stone's throw away from McArthur Park.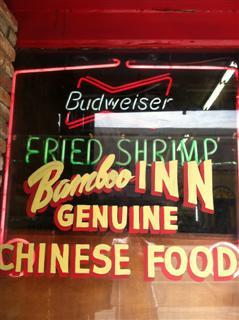 Congawa (aka Caltiki of the Ding Dong Devils) tipped me off to this one. He and I made a recent visit after a light noshing at Langer's Deli across the street.

Many claim this is the oldest Chinese restaurant in L.A. When I asked the restaurant's Chinese matriarch how old the establishment was, she replied in broken English... "Very old, very old. Maybe 60 year." That would date it back to the 1950's but really the place felt even more ancient than that.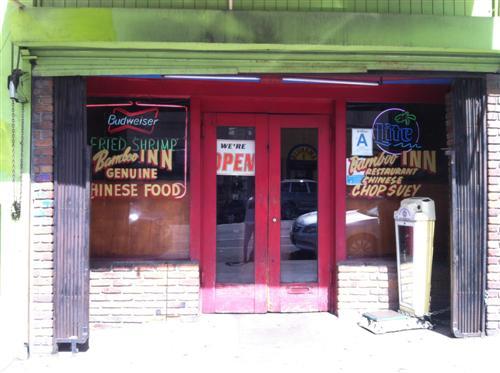 The decor was more stark L.A. Chinese Noir (Caltiki's description) than kitschy Oriental exotica. It vibed very much like the Far East Cafe that I posted about earlier.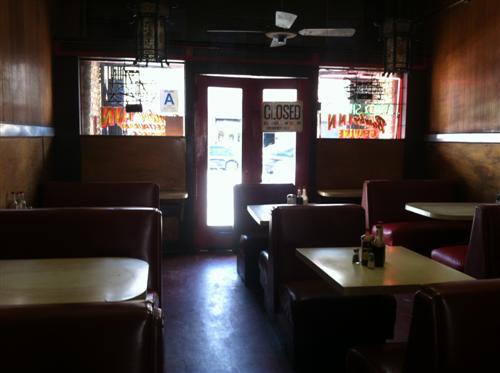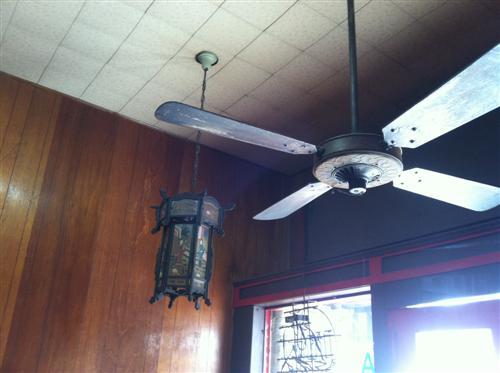 Unfortunately there were no Tropical cocktails to be found but the menu was old-school Cantonese; Chop Suey and Egg Foo Yoong being the definitive entrees for me. The food had a good starchy quality to it but would probably horrify authentic Chinese cuisine purists. Not that you'll find any of those in this primarily Central American neighborhood who were giving the Bamboo Inn a brisk lunchtime business. In fact the owner spoke more fluent Spanish than she did English.

Only in L.A. will you find the world's best Pastrami deli sandwich (so admits New Yorker Magazine !!) and a mid-century Chinese restaurant, in a 99.99% Latino neighborhood across the way from a historic public park (and former crack supermarket).

So what does this all have to do with Tiki ?? Well Chop Suey is what Donn Beach was first passing off as exotic Polynesian cuisine back in the Pre-Tiki days. The fact that Chop Suey restaurants have been as much a vanishing breed as original Tiki establishments makes the Bamboo Inn a very important find IMHO.


And on a side note you can wash down your Egg Foo Yoong at this nearby mid-century Latino dive bar...




&nbsp


&nbsp