JOHN-O
Tiki Socialite

Joined: May 16, 2008
Posts: 2720
From: Dogtown, USA


Posted:

2013-09-12 10:43 am

&nbspPermalink



Quote:
---

On 2013-09-08 23:16, Ho-Tep-Nefti wrote:
I said I hadn't been there yet;
don't be haters til you've tried it.
Who's first?

---

I know, Ho-Tep-Nefti, such Tiki intolerance around here !!



OK, so I was driving past on Sunset from Tiki Ti last night so I popped in to check it out.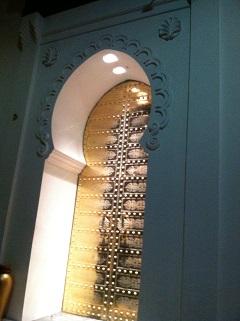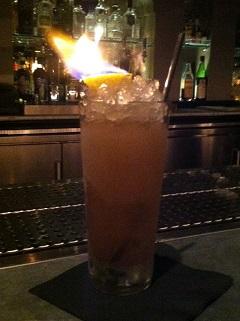 Wow, Acabar is one swanky place !!

Not Tiki, but it really had a Middle Eastern "Exotica" vibe to it, like stepping into mid-century Belly Dancing album cover.




As advertised the Zombie is served on tap. I know that sounds crass but the cocktail was actually very tasty, it was a pretty solid 1934 Zombie. Not only that but they lit the 151 soaked lime on fire.

Here's the ingredients which go into the pre-mix...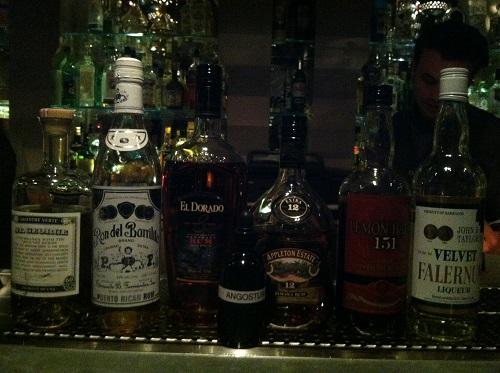 At $14 I thought it was kind of pricey for an "on tap" cocktail but then I remembered I had just spent $18 on a drink at the Tiki Ti. Also you'll be hard pressed to find sexier environs in which to imbibe Tropical drinks.

They also had several rum punches and an interesting green drink called the Chartreuse Swizzle but I was already too buzzed from Tiki Ti to try them.

I might try to organize a mid-week TC night there, I think the Tiki peeps will like it.


&nbsp


&nbsp