bigbrotiki
Tiki Socialite

Joined: Mar 25, 2002
Posts: 11594
From: Tiki Island, above the Silverlake


Posted:

2011-05-06 3:22 pm

&nbspPermalink

Randy, it is always a joy when I get to view this amazing thread again....especially now when I can add the MISSING LINK!


Quote:
---

On 2010-10-17 06:29, bigbrotiki wrote:
Great job Randy!....now where is that slide I took of that carved door....it's gotta be somewhere...mumble mumble...

---


Well, I still have not found that slide yet....BUT I recently went thru some old photo prints & negatives, and found some snapshots that I had forgotten I took. Among them were THIS photo of your Barney West Tiki in Situ, taken in 1994 (the same time I took the slide photo that ended up in the Book of Tiki):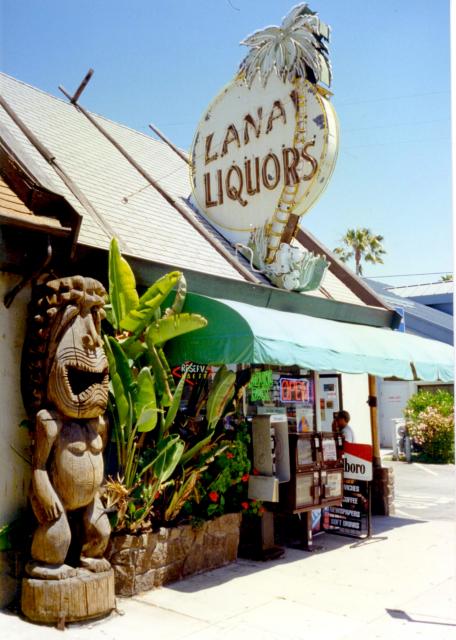 AND, taken during the same expedition, two shots of the Lanai's brief re-incarnation in the 60s mini mall:

One interior, and one of the ENTRANCE!:




Finally the physical evidence of the Lanai's logo "Tiki"!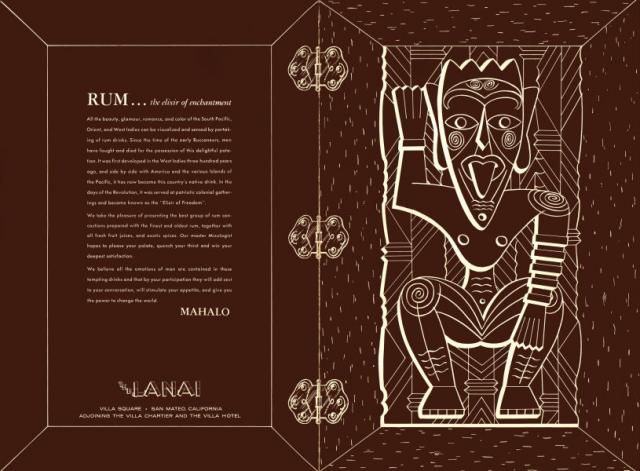 The above pic is a zoom-in of THIS photo: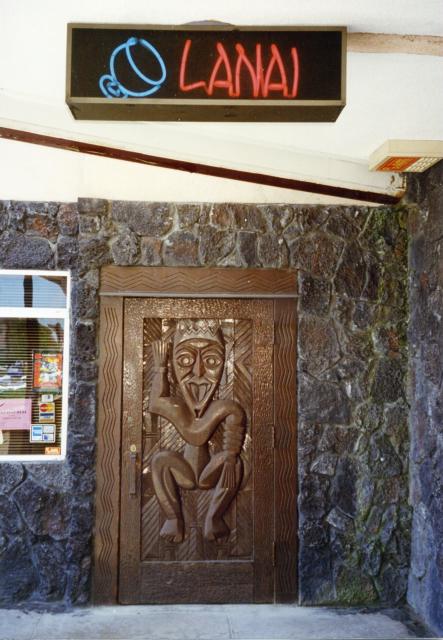 This place was in the corner of said mini mall on the Foster City side of the 101. Besides the lava rock and the door, it was very plain, as you can see by the sliding glass window. But the interior was all bamboo-ed out, with a little waterfall, and ONE Tiki - as it becomes clear now, half of the roof top pole from one of the huts: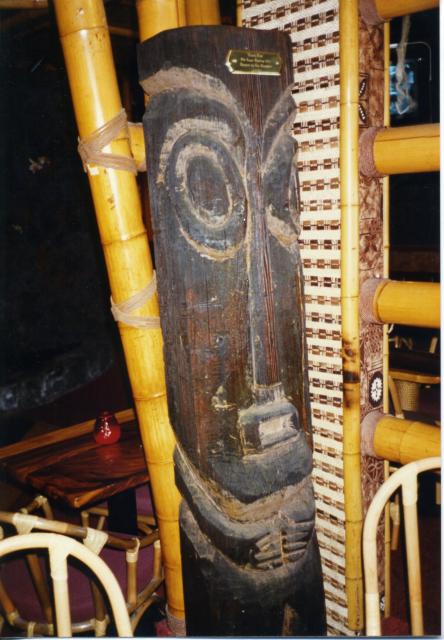 The brass plaque looked pretty sharp, so I tried to zoom in it...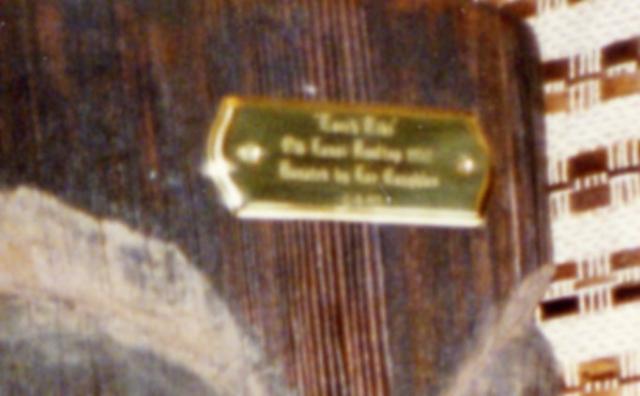 ...but to no avail, and further attempts to enhance focus and contrast...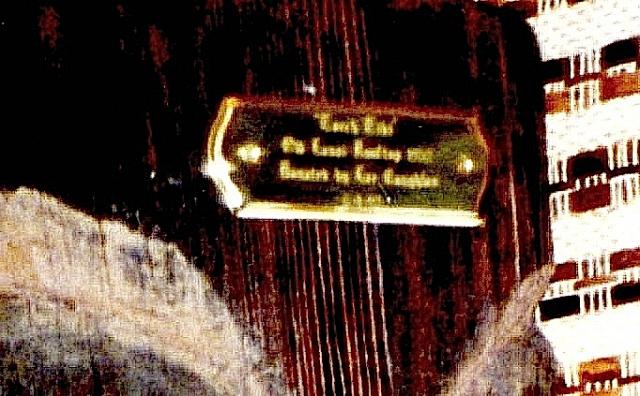 ...just made it fall apart. I think it says something like its title ("Lanai Tiki"?), "from Lanai Rooftop 19??", "Donated by ??????", "199?"

Now THE question to clear up is WHAT is that strange logo carving based on? The tongue and the swirls on the elbows and knees are reminiscent of Maori style, but the head shape, eyes, ears, and body with raised arm are sooo un-Polynesian...more Asian?:




Or is it a Kava Kava man? It doesn't have the caved-in chest though....





&nbsp


&nbsp