danlovestikis
Grand Member (8 years)


Joined: Jun 17, 2002
Posts: 6940

Posted:

Yesterday; 08:18 am

&nbspPermalink

hang10tiki thank you sir. I am so happy that this hand-painted style is working out.

============================

Next I have two huge bowls to glaze for Mahalo Tiki aka Nelson Parker. After I got this done I thought to myself, Oh Oh, I should have waited to see it the mugs turned out or had problems. Oh well. The first bowl is done.

I cleaned glaze off the rim and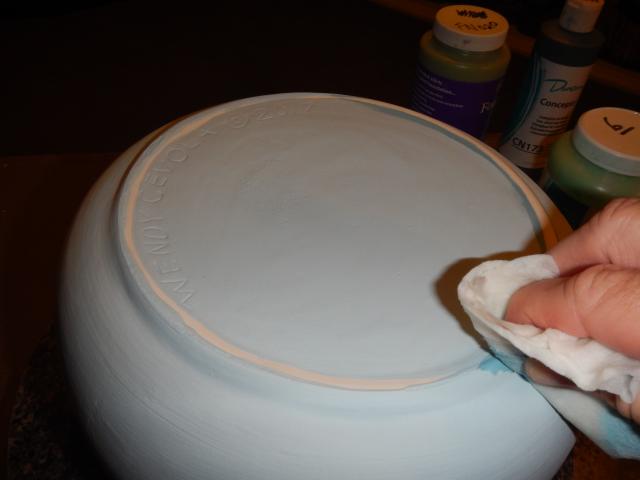 then I put the bowl on top of my turn table tower so that I save my back. I did a rim of "sand" colored glaze around the bottom.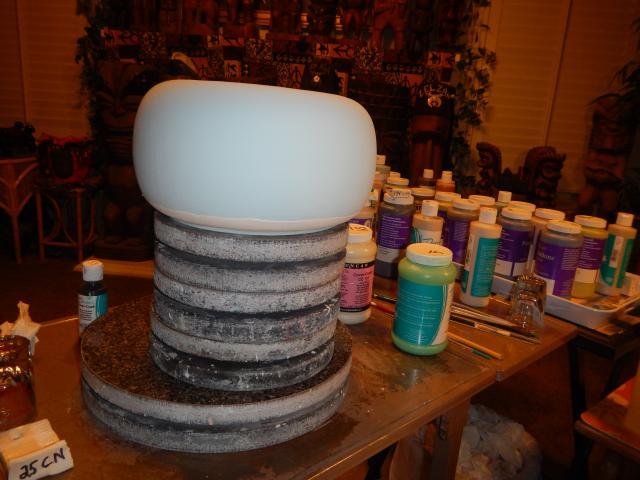 I decided to do a Tiki Bob bowl because there haven't been many made compared to mugs. I did all the bodies.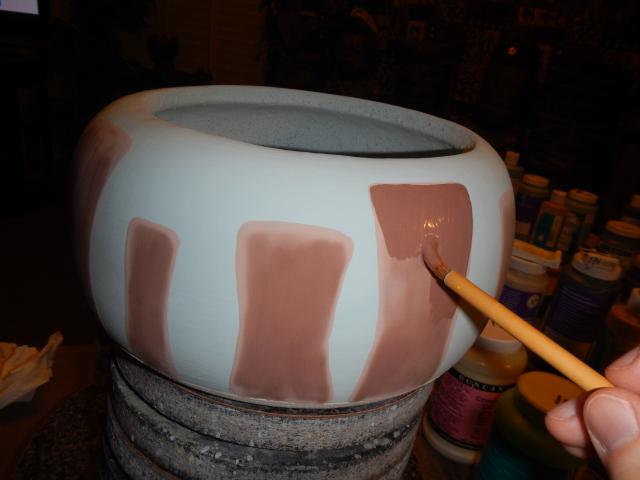 Once I had all the bodies outlined a raised the level of the "sand" so that the tikis were on the beach.



After many layers of sand I did layers for the faces.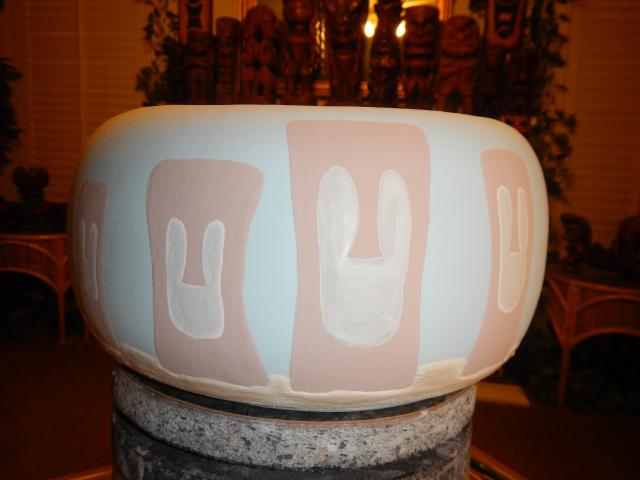 All done and posing.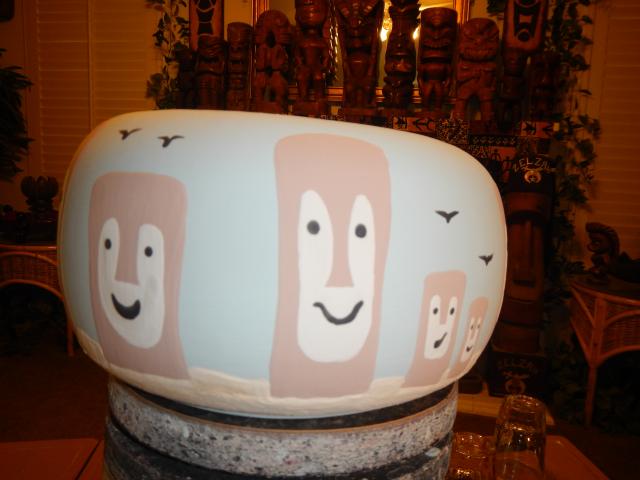 I have to have everything ready for pick up by the end of this week. Tick Tock Tick Tock Tiki Tiki Tiki. Wendy





_________________


&nbsp


&nbsp