danlovestikis
Grand Member (8 years)


Joined: Jun 17, 2002
Posts: 7433

Posted:

2010-11-11 3:59 pm

&nbspPermalink

Welcome to my step by step thread of tiki art. This first page top post is always reserved for the Sacramento Crawl mug after that the posts are in order.


I will post step by step photos on my "other crafts" pages and on the events notice page for the crawl.


The crawl mug for 2018. The Waikiki. Jeremey Sherlock asked for a volcano, I had this restaurant to commemorate and Freddie Coester gave us the gift of a tiki he made that I used on this huge mug. $95 at the crawl $95 plus shipping if you don't make it. Anyone can sign up for one. See the list below to see if you are already on the list.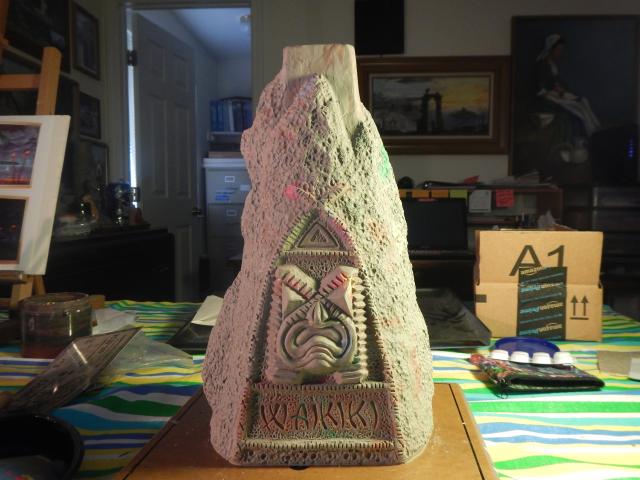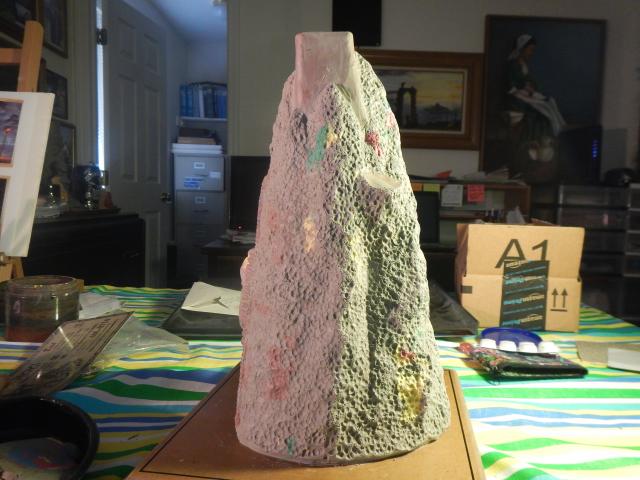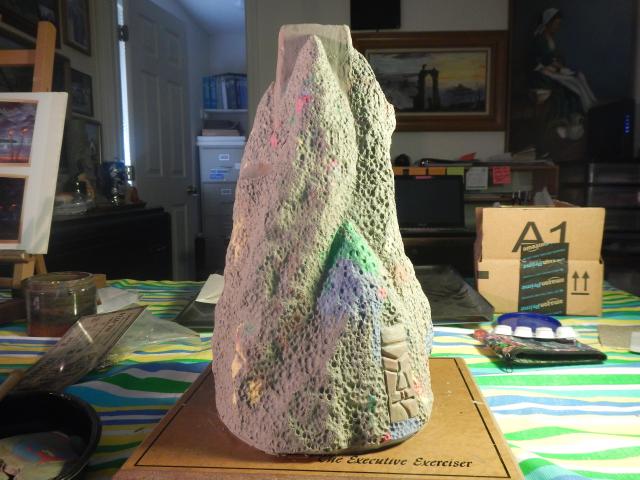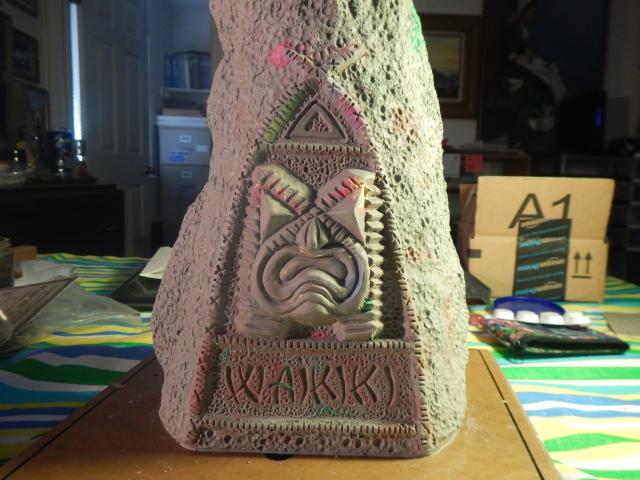 The tiki that shows in the ad was placed here for history's sake.



Freddie's gift.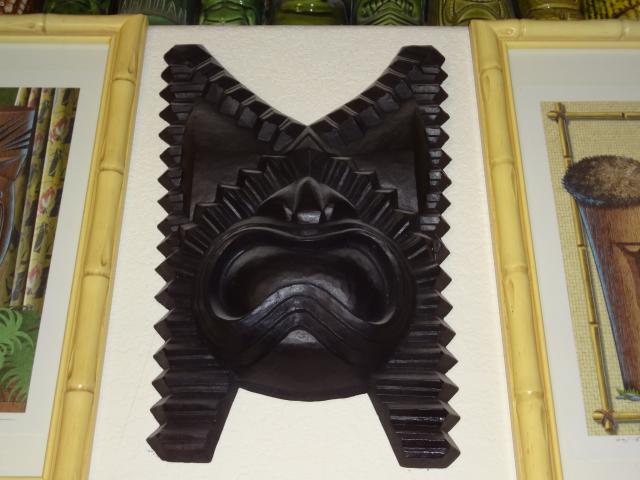 I reserve this page for the mug for each years Sacramento Crawl the first weekend in October each year

Here are the previous mugs 2010 -2016. Zombie Hut, Tiki Bob's, Hawaiian Hut, Coral Reef, Albert's Tiki Village, Bali Hai and The Tropics.
Front exposed.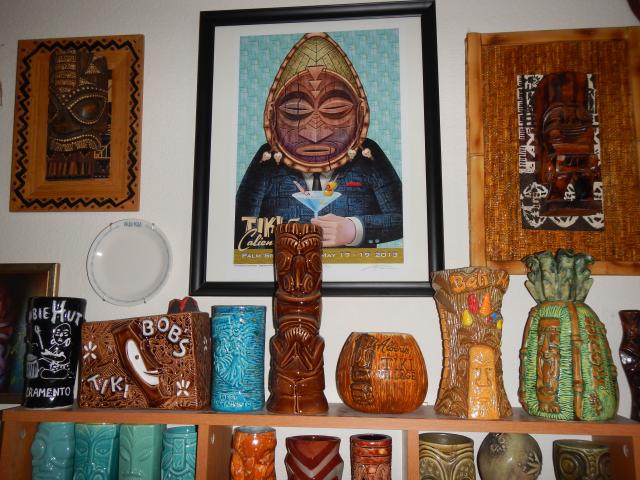 Back exposed.



2017 The Tahiti



===================================================

The final version (prior to drying and glazing) of the Sacramento Crawl mug for October 2018.

A cleaned up mug.



The first of two pockets for dry ice/ rum sugar cube at the top.




Oops! I took this photo before adding the volcanic surface to the dry ice/rum sugar cube cup on the left.

The tiki at the bottom comes from the phone book ad from an old telephone book.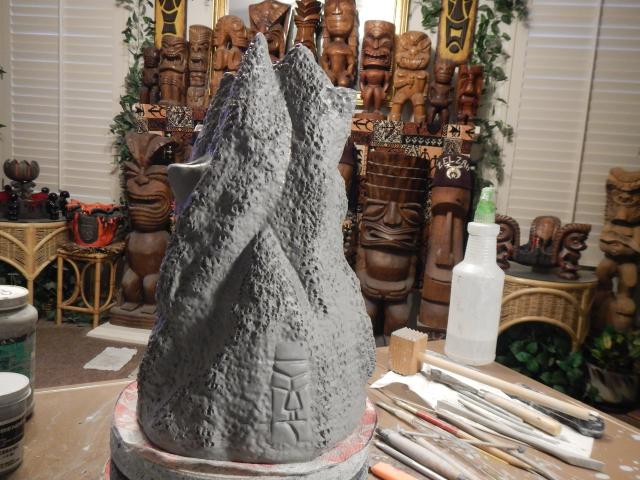 Here it has been done.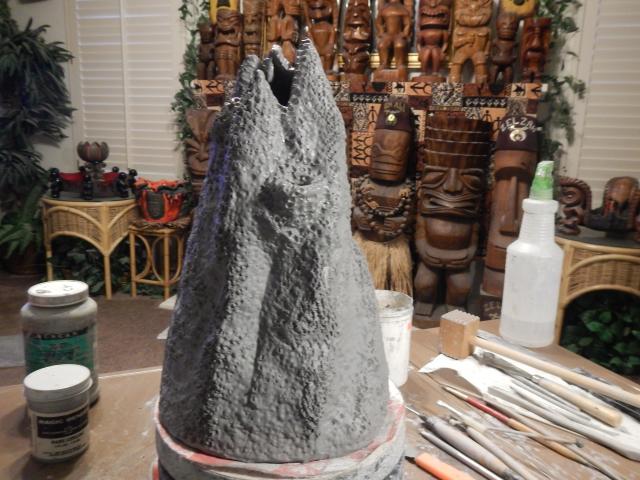 With one mold it will be one mug cast each day possible and cleaned up. Cheers, Wendy

===================================================

Last Years buyers list.

There are some assigned numbers based on those numbers having been purchased by members since the crawl began. Number one is there for the taking, so come to the first stop.

Since I'm using the list from last year. Some of these people will drop off. If you want to be added just let me know. In September I will start asking for Paypal payments. Once a payment is made I will add PAID after the name on the list.

11 VampiressRN
#13 Laura Lee Riley 2017
#20 TikiTNT aka Tom Colman
#22 Debbie Whitaker Moretton
#25 Matt Hull

#42 Heather Hart – Evers (AquaAloha aka Heather Evers)
#47 Choptop PAID
#60 Dancin' Lizard aka Debbie Eyman-Whitehead
Annette Kerns
Andrew Bornhoeft aka Dru

Bill Beierle
Brenda Ray
Brian Martin
Bullet Roberts
Brigitte Crawford

Cathi Wartelle
Chris Martin
Cecily Dewing
Cole Unger
Christine Lonie

Daniel Cromm
Denise Marie Hopkins
Duane Orzol
Donovan Goble
Dannelle Ddr Abellera

ebtiki
Erik Danielles
Freddie Coester
Gabrial Baldwin
Gregory Ramirez

JJMaiTai aka Jeremy and Stephanie
Joanne Kelly
Jacoby Jorgensen
John Kuckowicz
John O'Neill

John Kuckowicz
Karen Stuetz-Garland
Kristin Beierle
Kurt Biddle
Lauren Lundstun

Mike Mac
Mike Mac's sister
Mary Parker
Mahalo Tiki
Melissa Schmitt-Barletta

Moai Mike
Mitch Cichella
Monty PAID (via Debbie Hurley)
mondo-by-the-bay aka Karen Schell
Miss Monk-ii aka Maggie

Nelson Osorio
Robyn Lednock-Hass
Roger Scott
Stephen Holt
Stephen Seaton

Savage Tiki Eric
Scott Taylor PU by friend at JB Natalie Cortez or Carol Graven done
slowhandtikiman Rob Wagner to be picked up by Jeremy done #30 is his request.
Scott Shapiro ... and friend (2)
Terry Patton

Tadpole Thomas LoBue
Tonie Iriarte Jenkins
Todd Sieber
Vance Klinke
Woody Miller

Trace Stark
Trey Goodwin
Whylee Raven aka Dr. Tiki Mojo
Eric Allred

New Additions

Eric Gabrys wants #18
Sterling Seaton Mincey
Jacobey Jorgensen wants #12
Ken Kim McCormick
Debbie Smith

Michael Bong
Bob "Rum Dog" Burt
Abe Cerda
Roger Scott
Jeffery Lynn Konyu

Michael Foreman
Geoffrey Mattison
Chad Manen
Dion Martinez
Todd Sieber

Bently Jogensen
Tiki Cy
G.t. York
Lloyd Mirafuentes Jr. #50 if possible
Debbie Smith
Beatrice Dally
Bonnie Borda Hoffecker
Terra Washburn

91 possible mug orders

I'm starting the list past the number of mugs I've made so far. Come to the crawl and you will get a mug. If you don't attend then if I run out you'll have to wait until I make a few more.

Tiki-boss









[ This Message was edited by: danlovestikis 2018-07-15 08:18 ]

[ This Message was edited by: danlovestikis 2018-07-15 08:26 ]

[ This Message was edited by: danlovestikis 2018-07-16 09:31 ]

&nbsp


&nbsp