danlovestikis
Grand Member (8 years)


Joined: Jun 17, 2002
Posts: 7586

Posted:

2010-11-11 9:27 pm

&nbspPermalink

Hi, I've been slow to starting this thread because I've had so much fun posting finished art to the Gallery page. But now I'd like to share Step by Step how I create my art. What is be missing from this thread will be the projects that I do for the Sacramento Crawl each year. If you go to the event page and choose that thread you will follow my progress to make the next ceramic for the 2011 crawl. Maybe you will want to come be part of a wonderful weekend in October.

Before starting this thread I posted all of my Step by Step photos of the production of the Zombie Hut mug on the Sacramento Crawl Thread. Here is the link to see that work. Cheers, Wendy
http://www.tikiroom.com/tikicentral/bb/viewtopic.php?topic=36468&forum=17&start=0&608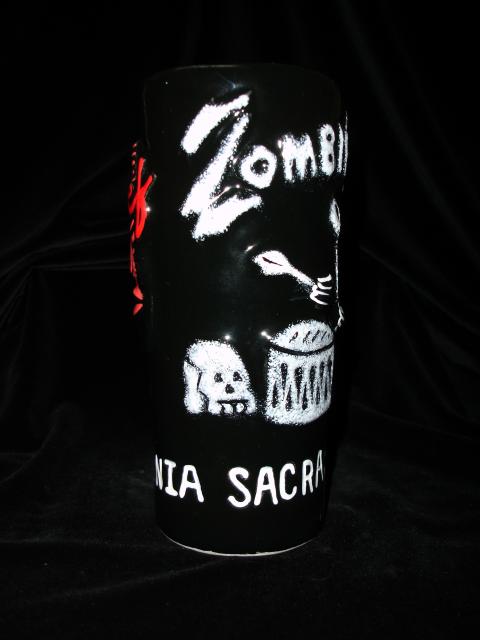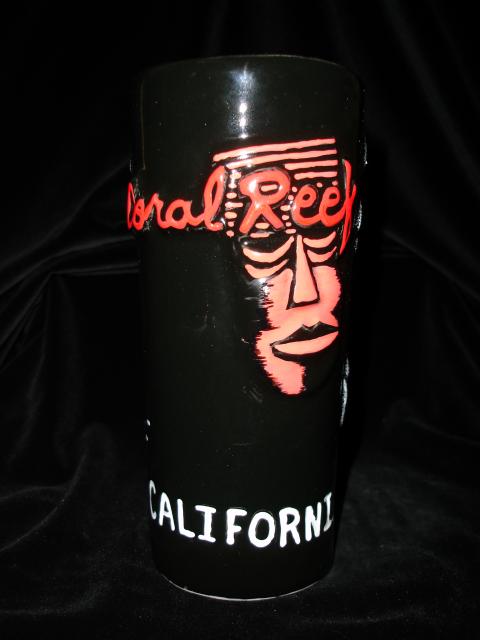 Today 11/20/11 Sven (BigBroTiki) was on TV and so was my mug. It's on the top of his CD shelf next to the pole!









It gives me great pleasure to call Joniece Frank of Frankoma Pottery my friend. She and I have been enjoying each others love of clay for years now.

She sent me a precious gift. When Frankoma burnt to the ground in 1983 all of the master molds were destroyed. Every tiki mold gone.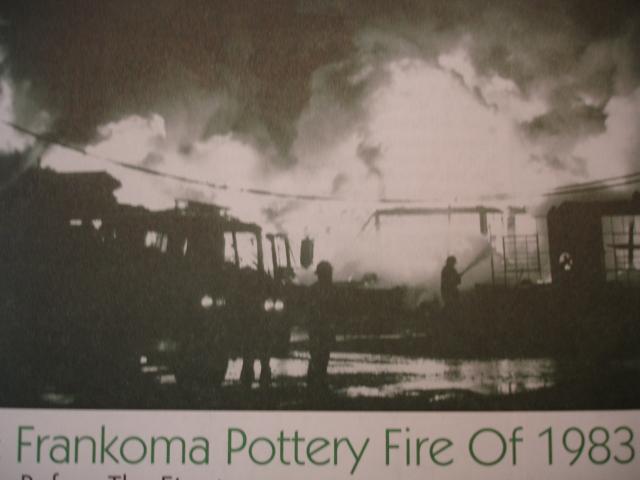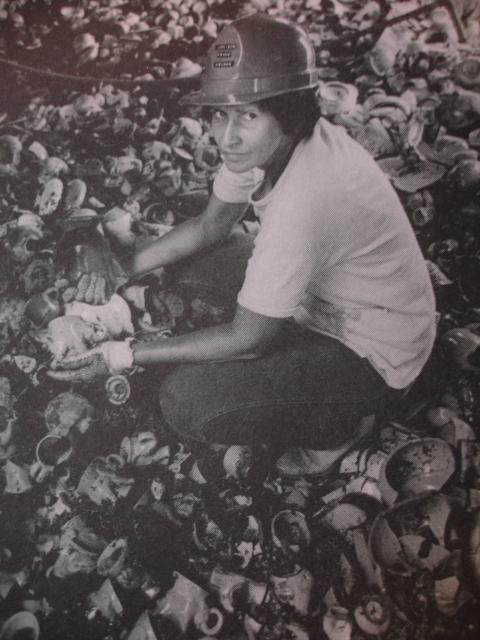 Joniece Frank my friend.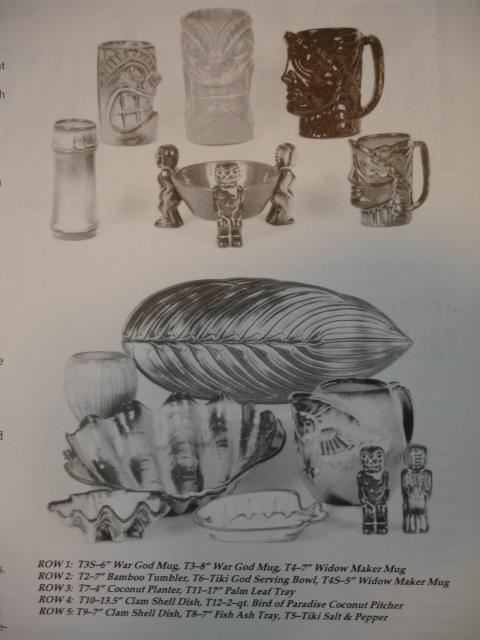 As she went through the rubble she found an intact small tiki that had been saved and fired in the heat. She sent me that special tiki.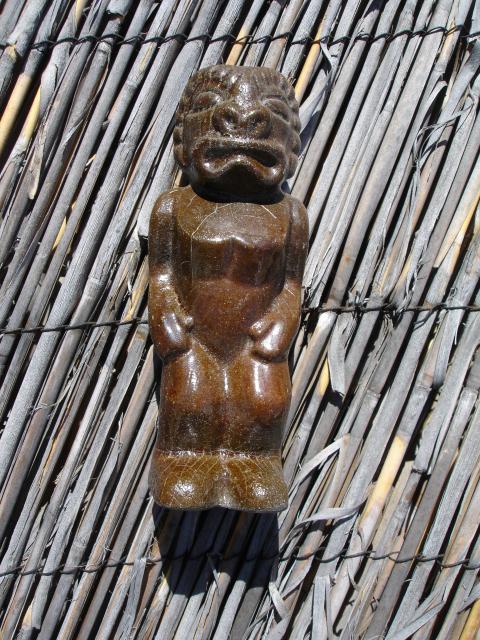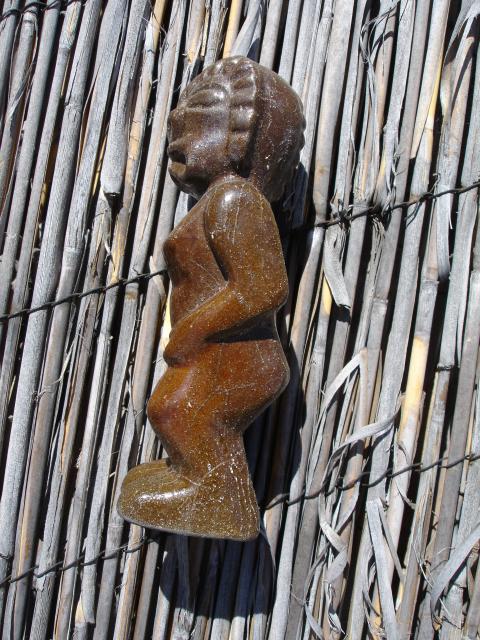 Years ago she gave me the copy write to the Frankoma Tiki line. That is why I did a sculpt that Gecko made into the ceramic war gods. This time with Joniece's blessing I have made a mold with my friend Mike L. and will in the future bring back the actual tiki salt & pepper and three tiki bowl. They will not have the same glaze or the name Frankoma on them. But they will be the tiki that survived the fire.

Here I will share the step to make a two piece mold.





Hey Vamp, Swizzle and Babalu, thank you for visiting here and commenting.

Step one: choose your materials for the box. Mike is a master mold maker with more than 25 years experience. He starts off by bending this metal into L shapes.


Next he puts them around the tiki to see how large a base he needs to cut out of wood.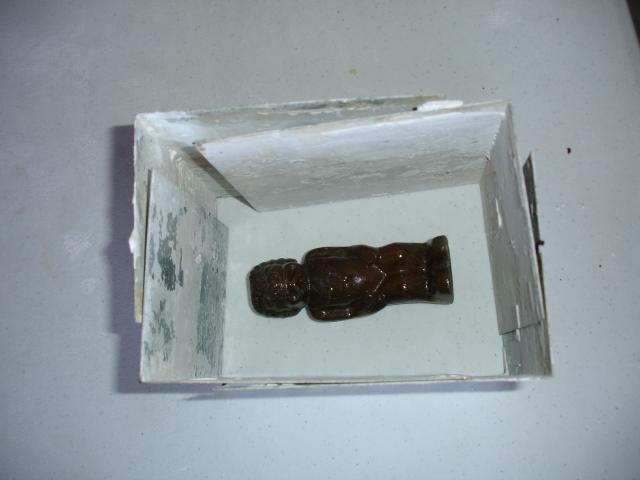 He cuts the wood.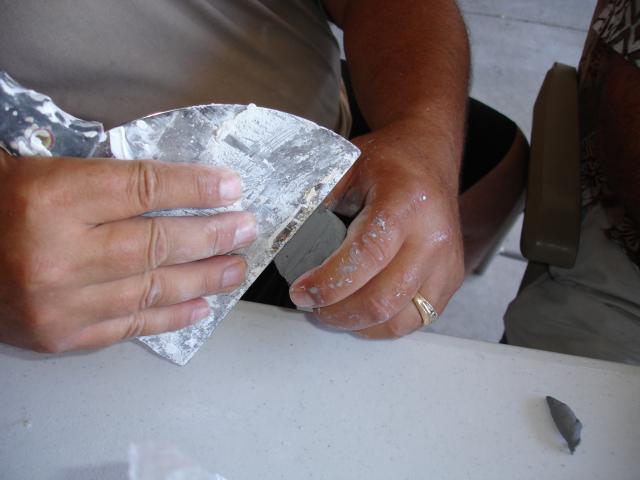 We make the bottom of the tiki flat by adding wet clay then we make a funnel shape of clay and attach it to the tiki. In the future this will be the opening where the slip is poured into the mold. The tiki is also secured to the wood bottom with clay.


In your mind decide how to divide the tiki into two halves so the mold will pull apart. No undercuts. Build clay up to that half way point all the way around.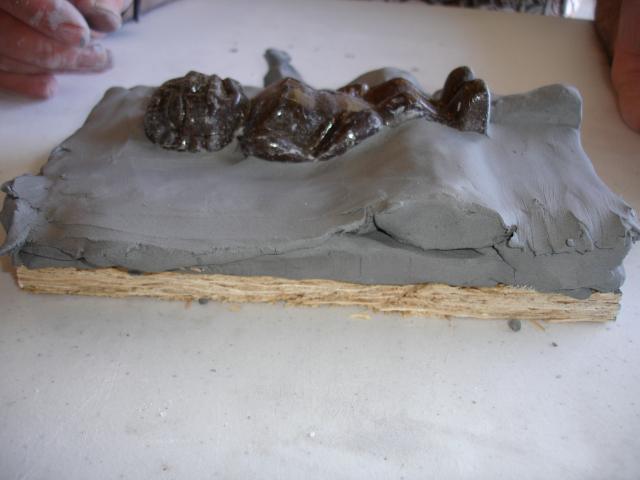 Smooth the clay and make sure it's tight against the tiki.


Take a break, more tomorrow. Cheers, Wendy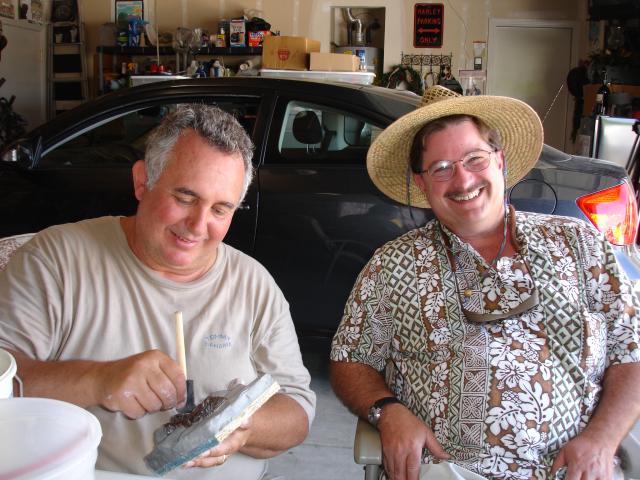 Mike and Dan




_________________


[ This Message was edited by: danlovestikis 2012-09-08 08:40 ]

&nbsp


&nbsp