danlovestikis
Grand Member (8 years)


Joined: Jun 17, 2002
Posts: 7667

Posted:

2010-11-12 7:20 pm

&nbspPermalink

Use a round object to make mold locks for fitting pieces together. this is a melon kitchen utensil.


Fit your sides around the wood bottom and strap tightly.


Use paper clamps to hold the sides together.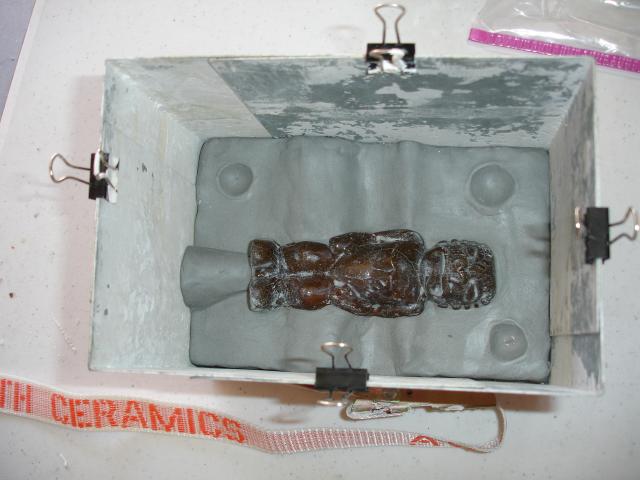 Press clay around the edges to make a firm seal with the sides.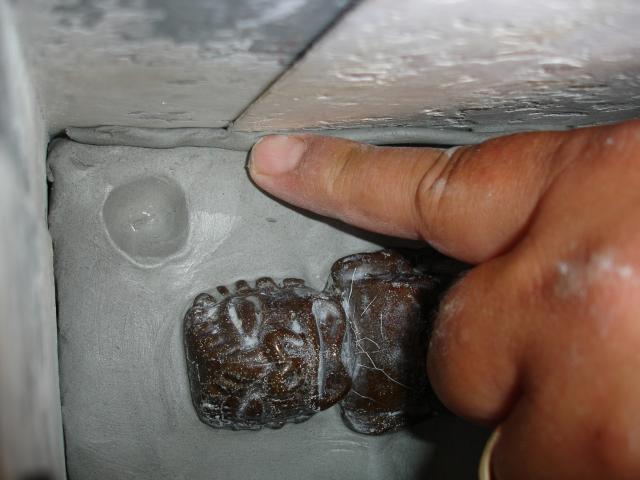 Buy high grade mold plaster. Put on a face mask before opening the bag of plaster. It should be a face mask that filters microscopic particles. Add water and mix until it is like buttermilk.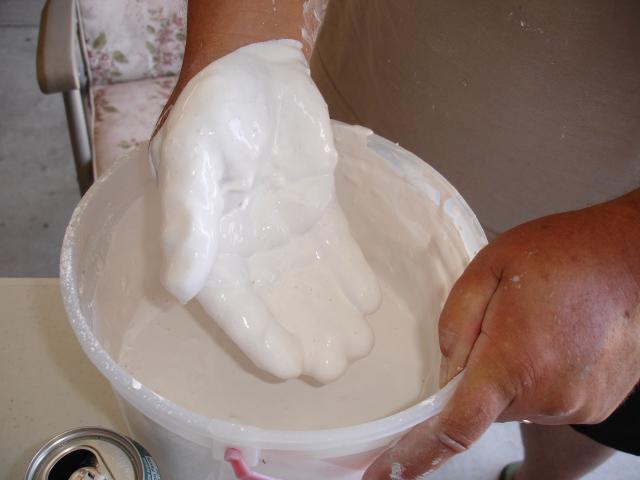 Pour into your mold until it's at least 2 inches deep. Pour slowly to prevent air pockets. Tap the sides to help move air to the top.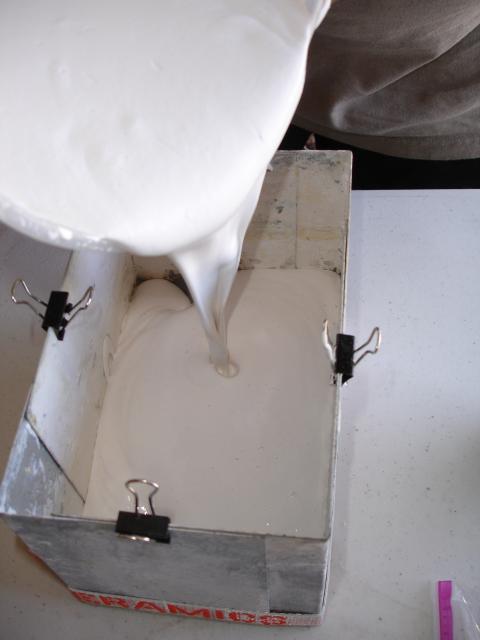 Do not pour left over plaster down the drain it will harden somewhere down the pipes and will never break down. Also clean any tools you used for mixing right away. It's a lot of work to get it off later. As shown in this photo we learned the hard way. This is a mixing tool that attaches to a drill.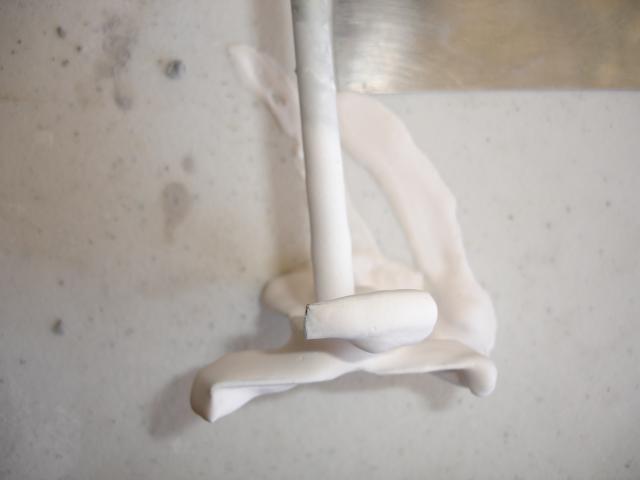 More photos soon, Wendy




_________________


[ This Message was edited by: danlovestikis 2010-11-13 08:02 ]

&nbsp


&nbsp