danlovestikis
Grand Member (8 years)


Joined: Jun 17, 2002
Posts: 7588

Posted:

2010-11-14 05:21 am

&nbspPermalink

The only soft clay that is not removed is at the base. It's for the opening used to pour in the slip.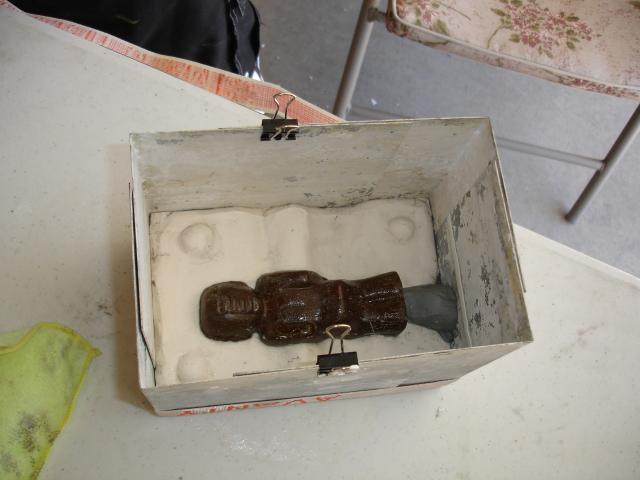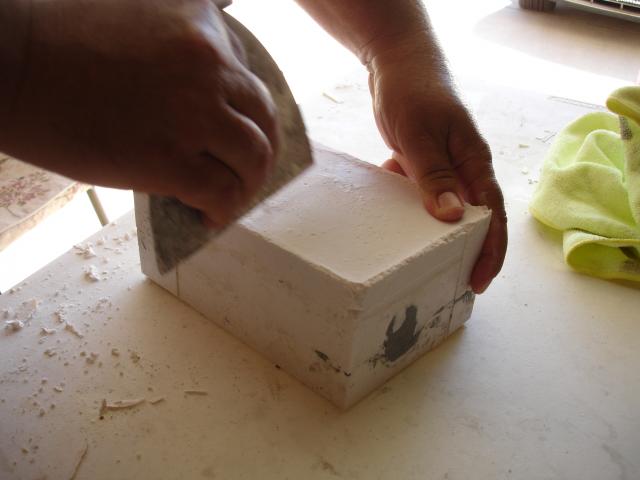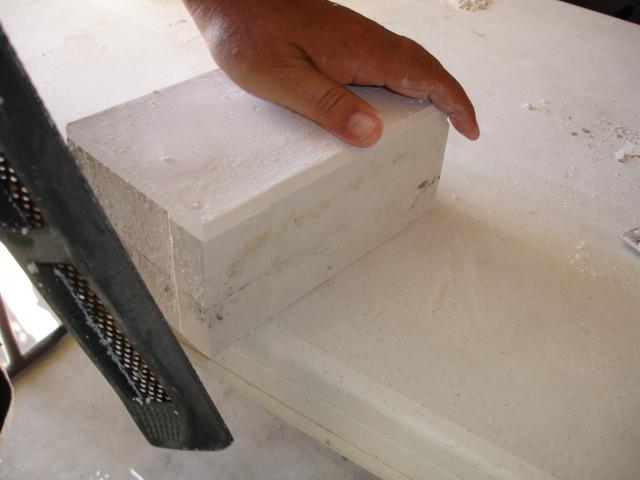 This plaster is dense and will not break if you hammer hard to separate the halves for the first time.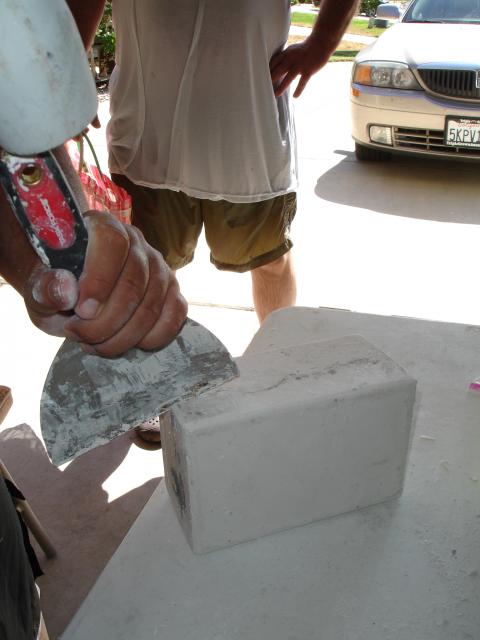 Since we did not use mold soap on the little tiki before pouring the first half it stuck. We were very lucky that with some prying it came out.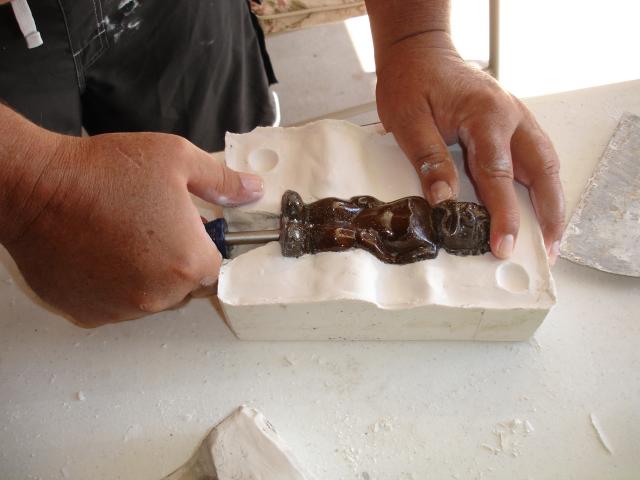 Leave the mold open and let it dry out for a couple of days. Then secure with rubber bands or straps. Pour in the slip. For this small tiki I left the slip sit for 30 minutes then poured out the excess and let it sit over night. It can be opened sooner if it dries and pulls away from the sides.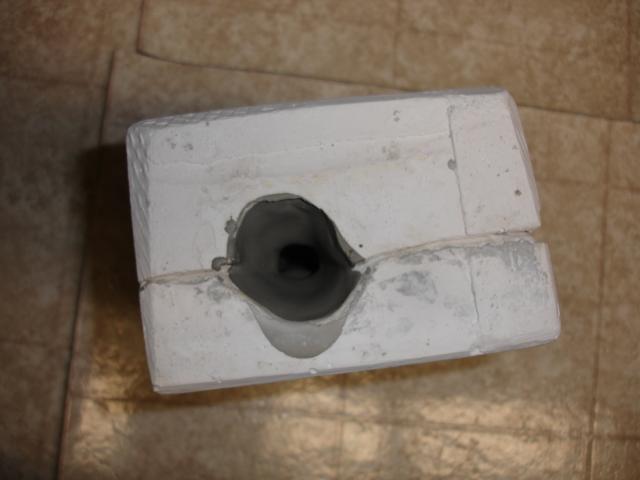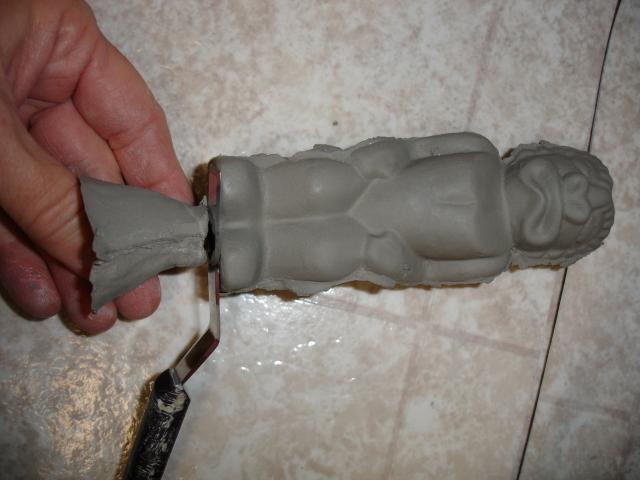 My favorite tool for all things clay is a sticker remover. It cuts clay easily. I use it to smooth clay too. They can be ordered online in sets of 6.



As much as I would like to start some projects with this tiki I have others to finish first. As of yesterday I have contracted with Forbidden Island to produce my Tiki Crate mug and statue for their anniversary party in April 2011.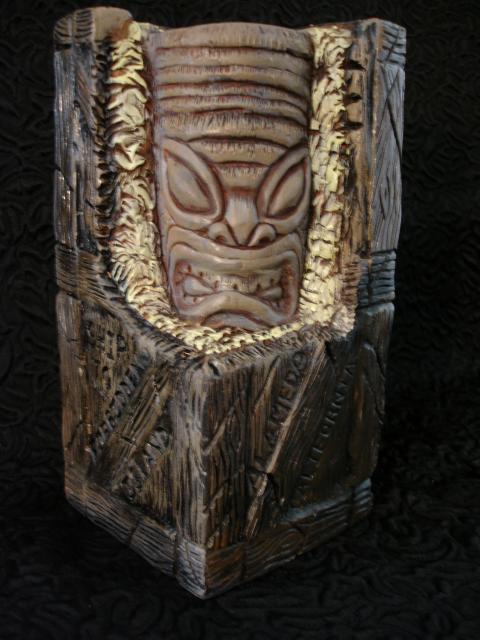 The molds have been produced by Gecko in Hawaii and will ship here Wednesday.


Nope that's not Gecko he's a friend.

I also am working on my Eat Drink and Be Merry mug which will be my next post on this thread. Every one of the mugs will be an artist proof with a different glaze. That is how I will learn about each glaze and under glaze. More photos soon, Wendy



[ This Message was edited by: danlovestikis 2018-03-19 09:11 ]

&nbsp


&nbsp