danlovestikis
Grand Member (8 years)


Joined: Jun 17, 2002
Posts: 7547

Posted:

2012-11-25 08:39 am

&nbspPermalink

LiddleLola it would be an honor to grace your Kohana Wahine Lounge with a custom mug. In 2013 after the Ren Clark severed head run is done I'll do more customs along with the next Sacramento Crawl mug.

MadDogMike this bowl and temple have been the biggest bowl I've ever made. I'm glad he sent instructions as to size. I'm super happy so far. Glazing next.

LoriLovesTiki
(Thanks for the pictures, those are amazing! Individual pics are so not necessary. Photographing them 3 at a time is just perfect and saves you a lot of time. I just love seeing all your glaze work up close so I can marvel at the detail. Amazing, just amazing.

As always!
_________________


Lori)

Hi Lori, I am limited by the size of the photographic studio as to how many items can be in one photo. The other reason I do so many photo angles is that these are for sale and I hope to tempt someone into contacting me to add them to their collections. Thank you for the compliments.

WaikikianMoeKele oh!!! I forgot to watch out for that.
hang10tiki let me know the colors for your Suffering Bob.

Progress Report:

I poured more Bob's for Wish List #3 but 2 had slip that was too thick and most wouldn't pour out after casting.


So I cut out the bottom of each one.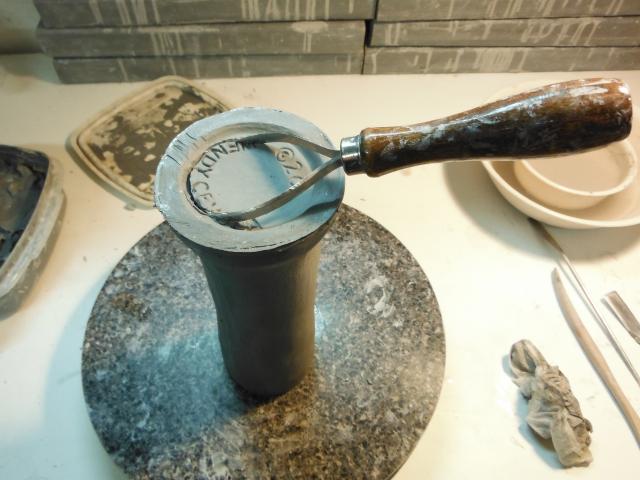 I scooped out the mucky clay.


I used a sponge on a stick to smooth in inside.


I used a cookie cutter to make a top.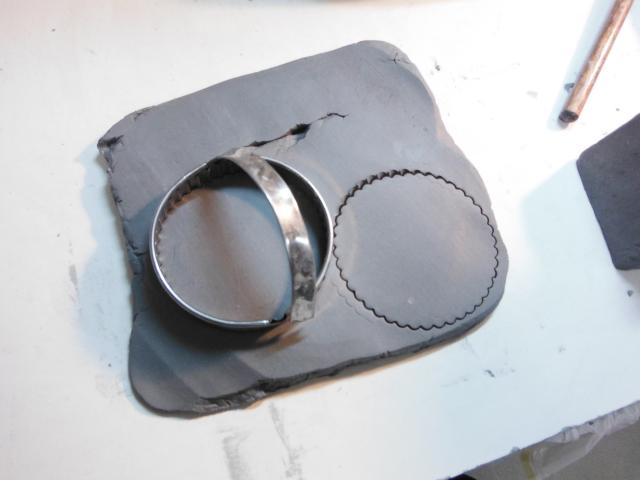 I used the mucky clay as glue to fuse the top on the bottom together.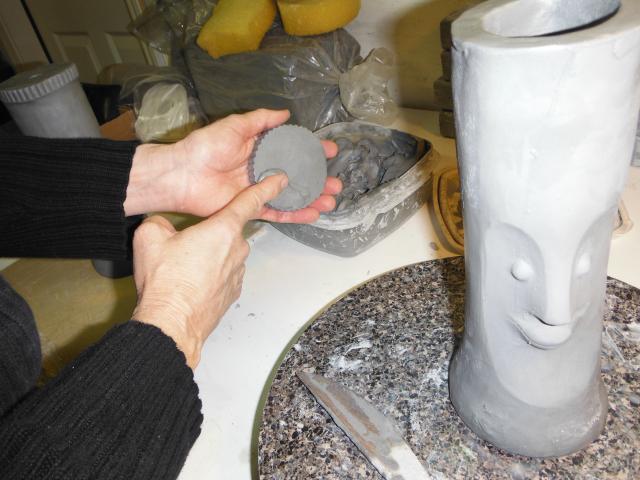 I cut a hole in the top.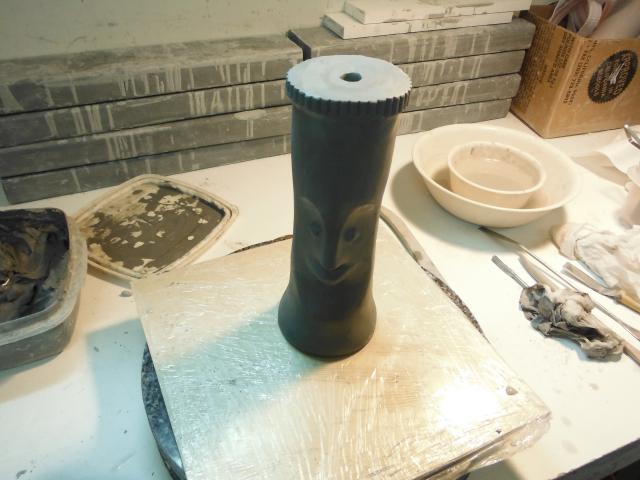 Now I have two Tiki Bob Lamps in the works. My first lamps.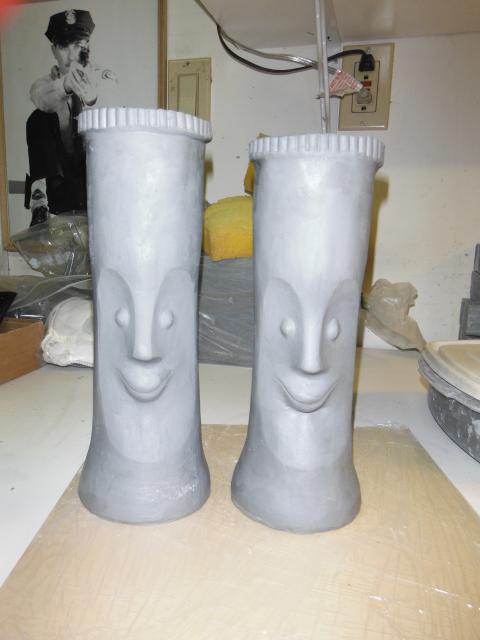 They are a bit lop-sided but I plan to cut off the ridges and to sand it flatter on the tops. There are more steps ahead.

Diver's Cove is finished.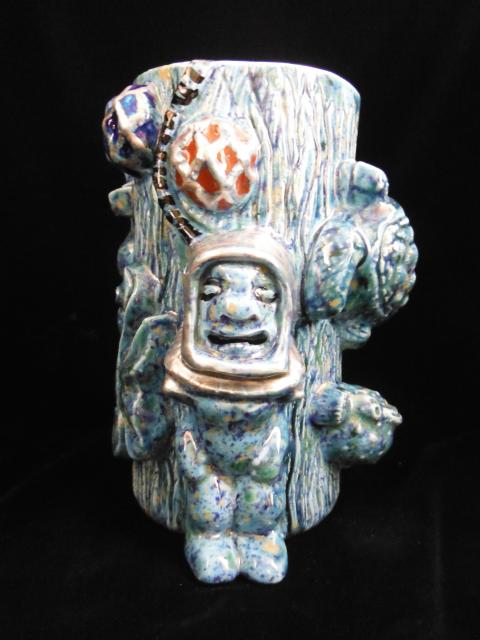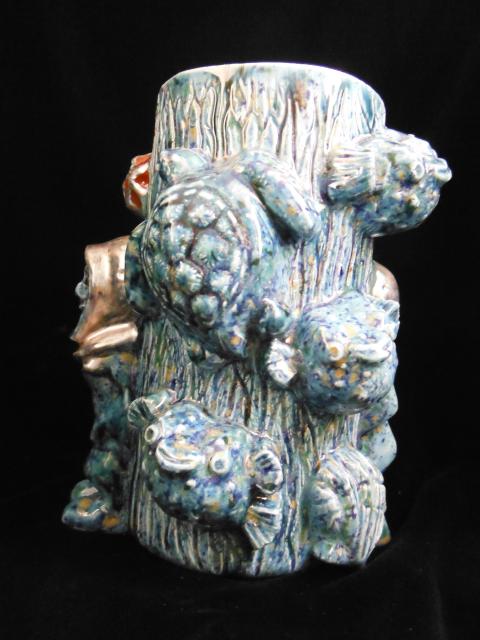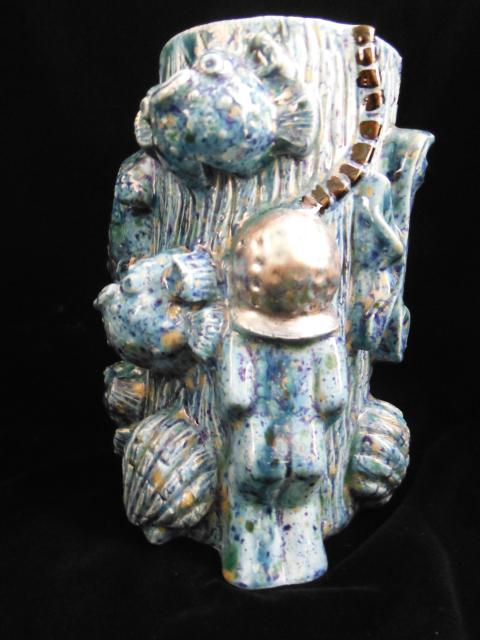 More Glazing. Loki Tiki's Santa Bob and Kahaka's Grandpa mug.



More puffer and turtle necklaces.




Now its time to work. Cheers, Wendy
_________________


&nbsp


&nbsp