danlovestikis
Grand Member (8 years)


Joined: Jun 17, 2002
Posts: 7226

Posted:

2012-12-12 09:55 am

&nbspPermalink

Thanks hang10tiki. He's in surgery right now and will be ready to come home in three hours. So I'm taking this time to post my Progress Report. Dan does have a few cool hats! Come visit and we'll let you try out his mop.

Roge of the Chunk Lamp fame came for a visit. We had a blast showing our collection to him. In addition he was able to verify that the chunk lamp we found years ago was made by him. It is on top of the bookcase right above his head.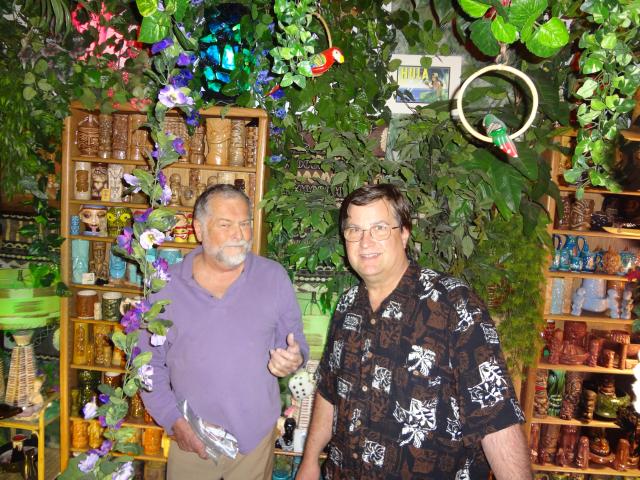 Here he is examining it.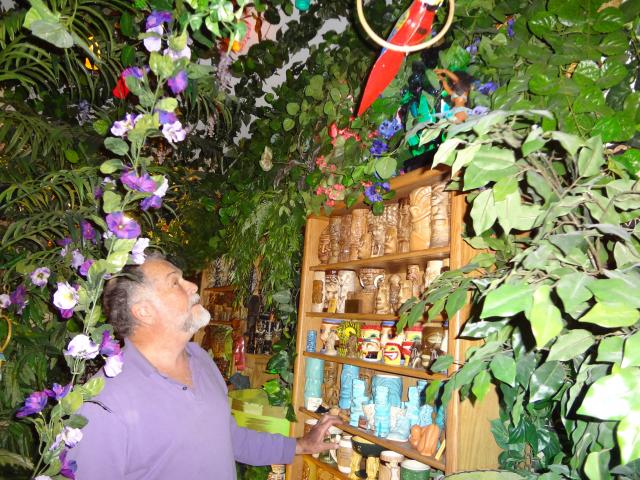 Then we took him to Dan's man cave to see where we hung a lamp we recently acquired. Again one of his. He said that the panels were made in 1978 (the year Dan and I married) and that he put it together this year! Lucky us.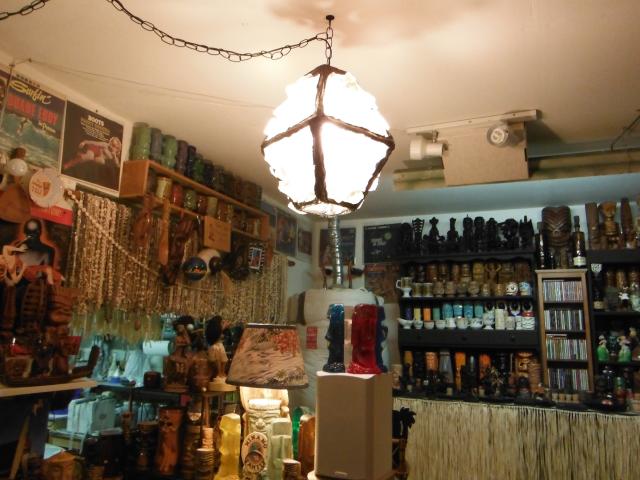 It's hard to photograph the detail when the light it on so here's a photo with it off.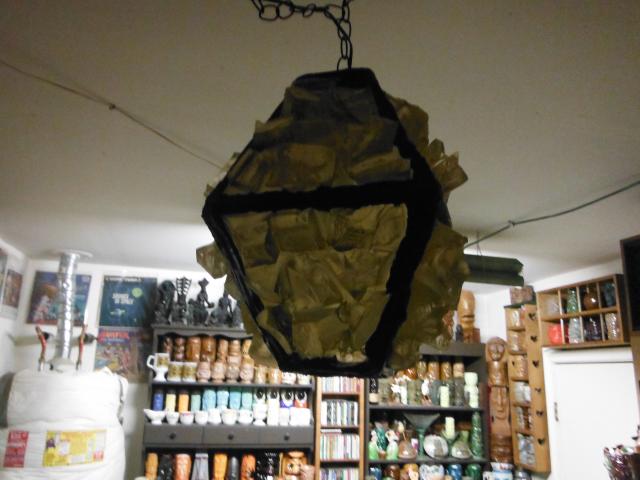 He said these chunk lamps can be different colors with differently colored light bulbs. He suggested we try purple in the future. What a great idea.

Wish List #3
Atomic Chick's Pac Man Bob needed two more layers of glaze.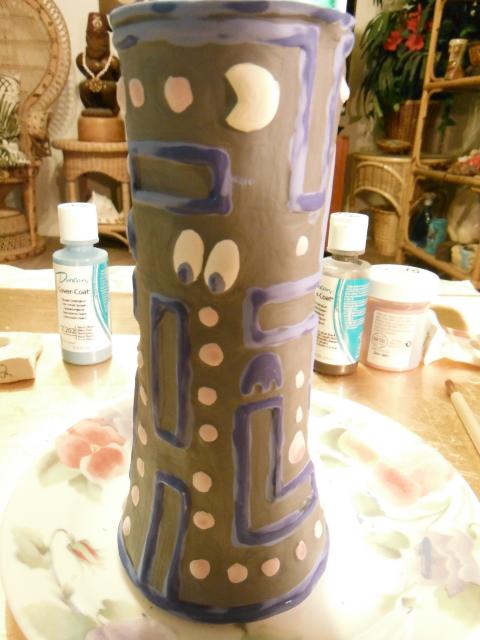 When all three layers are done I then go and do a fourth layer with back searching for areas where the color had run over or smudged.


Waiting for each layer to dry before doing the next takes up a lot of time so I have to do each mug in stages. However last night it dawned on me that I could us the heater to dry them faster. A new trick!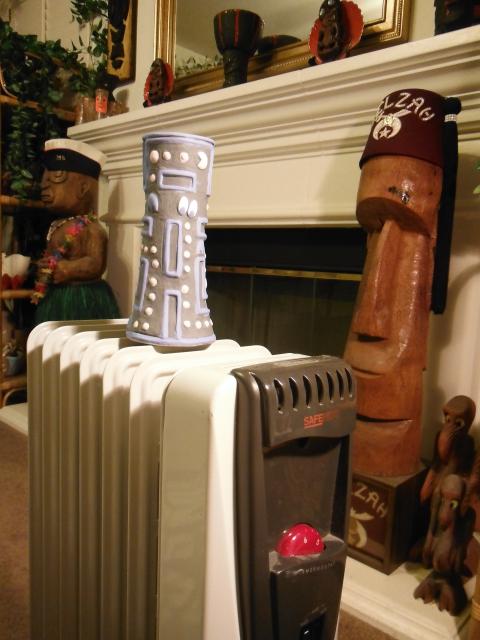 Severed Head Progress:

This has to be the best mold we have ever made. I easily pulled off the end and top piece.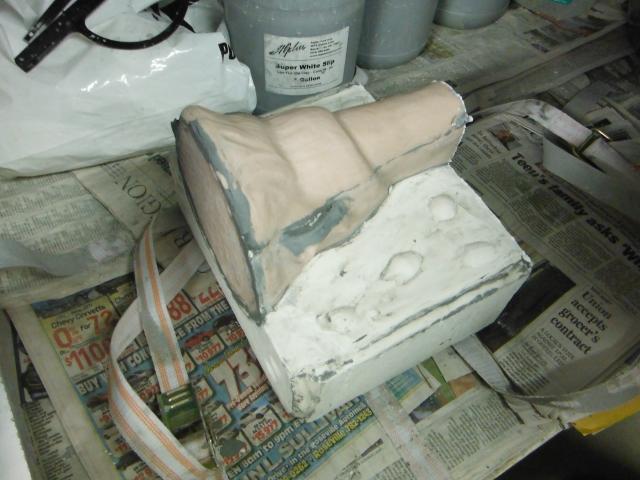 One by one they all separated without effort.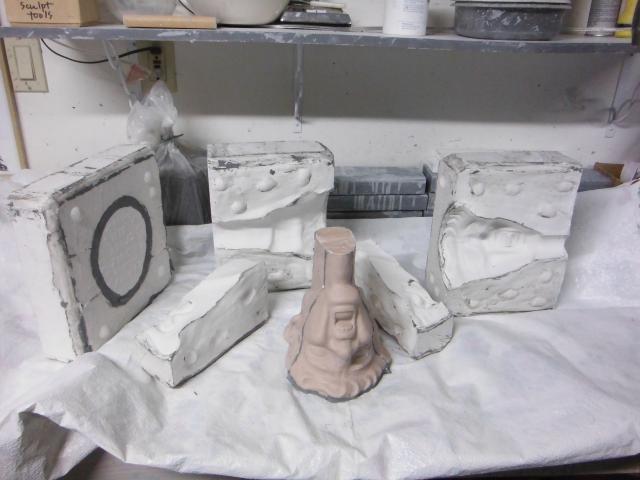 Looking at each piece I could see they were clean and didn't have bubbles or any damage.


The original is fine. I can pull off the clay when I'm ready and I believe Dan will get his head back.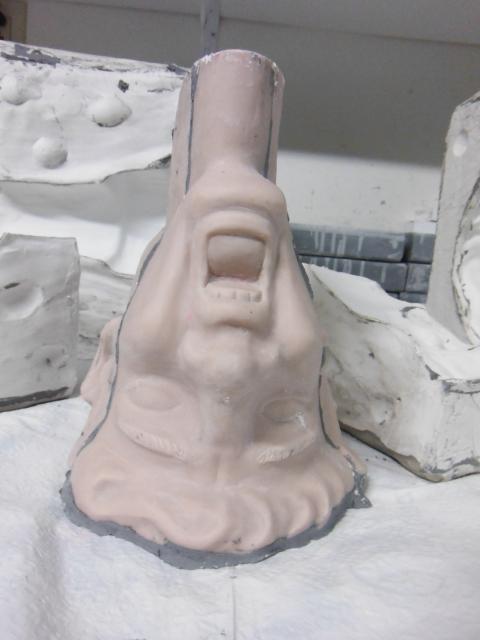 We know have a fan blowing on the pieces 24 hours a day. It will still take weeks to dry. I'd try the oven but I'm so busy with projects that I can just wait.

Two more hours and I'll bring Dan home. I miss him already. (: Wendy







_________________


&nbsp


&nbsp