danlovestikis
Grand Member (8 years)


Joined: Jun 17, 2002
Posts: 7231

Posted:

2012-12-13 08:33 am

&nbspPermalink

Philot I haven't found a bell loud enough so I just check on him every couple of minutes.
It is fun to be making the Severed Head since I did them in clay back in 2005 and this is better. I'm glad you like the photos.




Hale Tiki thank you we like to be adorable! He'll follow instructions or I'll hide his coffee.


lunavideogames it is good to hear your friends did well with their knee surgeries. We've both had this surgery before and did well so we expect that again. You were born in a wonderful year.

MadDogMike don't give him any ideas. I'm working to get him well so he can get back to mopping.


LoriLovesTiki thank you. I'm going to try to work and take care of Dan however I have a raging sore throat this morning so I may take it easy.


Atomic Tiki Punk how right you are. Dan is my right arm and left leg.


Robb Hamel SM Bacon came up with the Pac Man idea. After this one I'm doing two Ms. Pac Mans. I'm so happy you like them.

hang10tiki ( danggggggggggggggggg how many mugs does DAN-O have??? )


hang10 we sent a friend out to count them in 2000 and he's not back yet!
_________________

Thank you everyone. Dan hopes to read these tomorrow when he's up a bit more. You are all wonderful, Wendy

_________________

WARNING GRAPHIC PHOTOS NOT SUITABLE FOR PINUPS UNLESS YOU ARE WEIRD!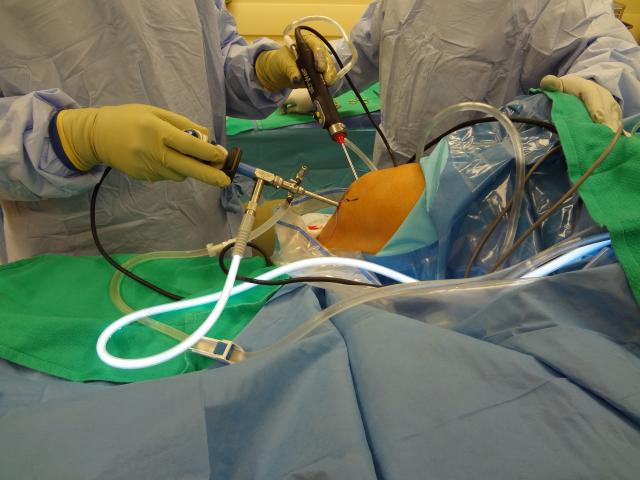 [ This Message was edited by: danlovestikis 2012-12-13 08:38 ]

&nbsp


&nbsp