danlovestikis
Grand Member (8 years)


Joined: Jun 17, 2002
Posts: 7437

Posted:

2013-02-22 08:58 am

&nbspPermalink

GROG Dan did as you said and baked cookies. I finished glazing a load, fired the kiln and went to work a heads that have been stacking up. Thank you.

dartharnie I got a quarter an A too. I need your color choices it is time for the monster trio to be glazed.

Dawee Tiki the kiln will be cooling down and I'll be able to post photos Sunday morning of the first severed head. Photos below.

LoriLovesTiki me too. There is a lot of variety in this load.

Progress Report Wish List #3...now we are getting somewhere

I didn't start my day well. I unscrewed the cap and then I shook the jar.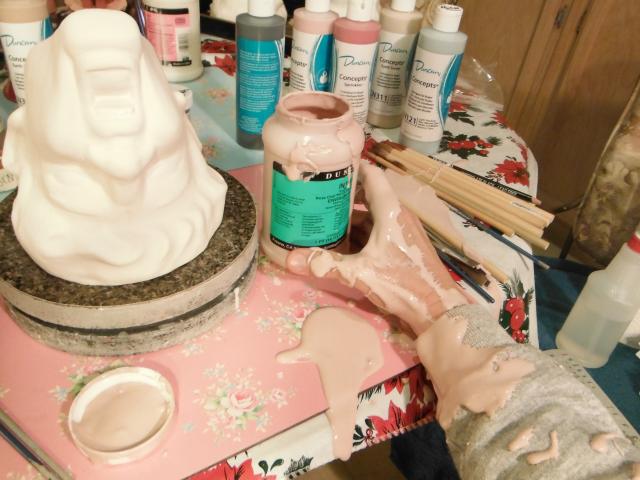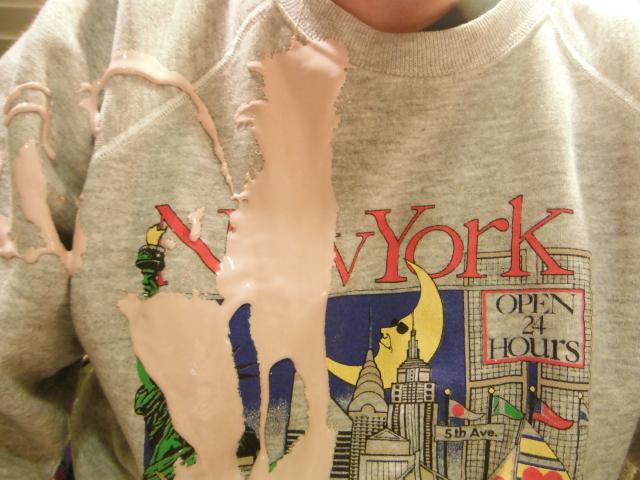 It was worse than it looked. I had to take another shower and then mop the floor and clean table.
I started with the mouth and teeth. The tongue got one more layer than the rest to make it darker.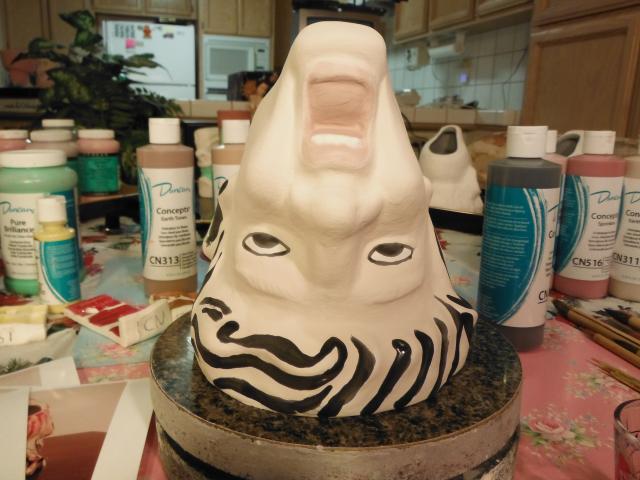 To make that messy black on the face I added glaze and then smeared it around with water on a paint brush.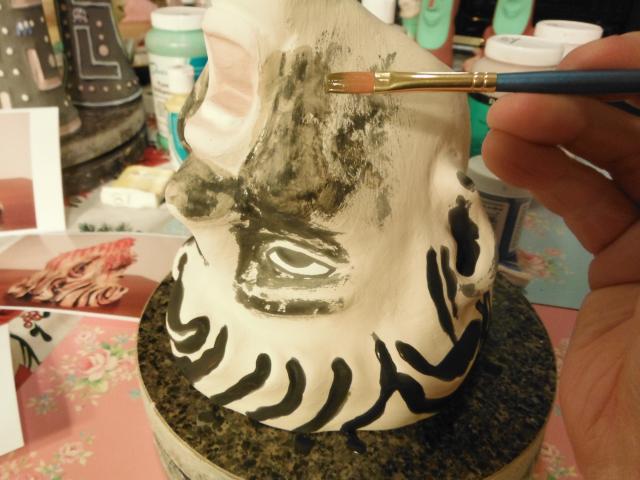 The hair is black, pink and blue. The original mugs had red cold paint (enamel) added for the blood. This part comes off if the mug is used a lot or washed in hot water. I decided to use glaze and to see how that looks. Then it is permanent. If I should stick with how the vintage one was done let me know. I have the enamel that they used so I can do it their way too.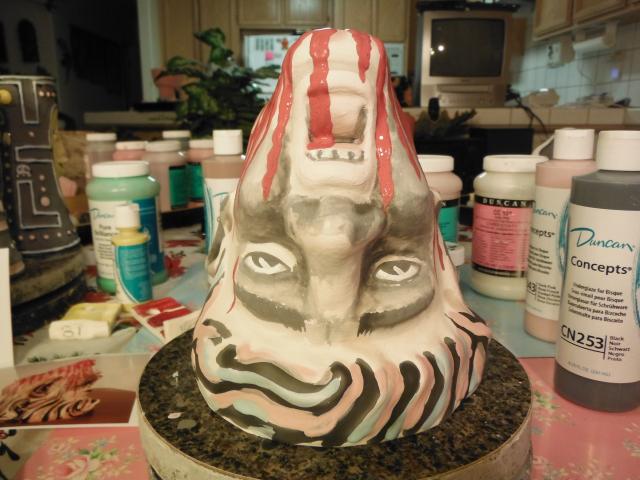 I didn't have a self glazing under-glaze for white so after using it I had to put a clear glaze over it.



This is how many different glazes and how many layers I used for this one head.



Mr. Pac Man and his two wives.



I painted the red trim on each mug three times.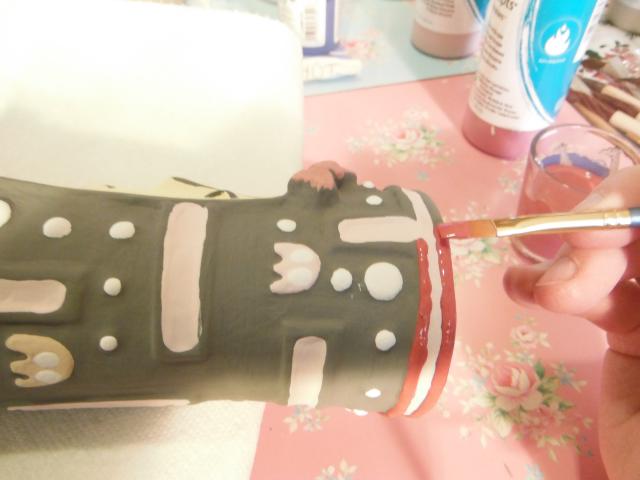 Done and drying. Sometimes the clear glaze needs to be done a second time. I won't know until they come out of the kiln.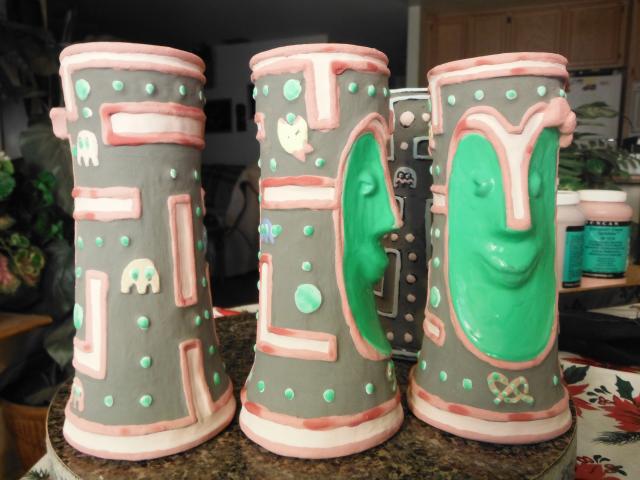 It was very windy yesterday so I used it to dry the mugs so I could fire them.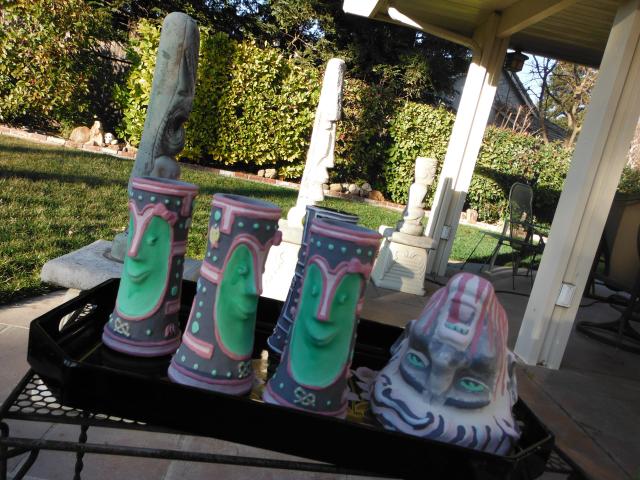 Bottom shelf.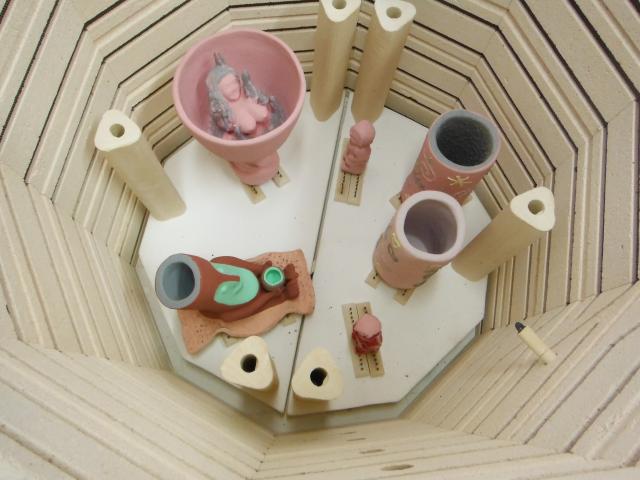 Top shelf.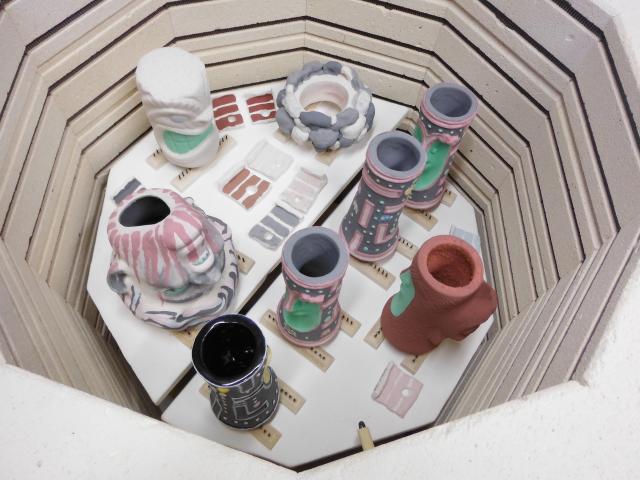 That's all folks! Wendy





_________________


&nbsp


&nbsp