danlovestikis
Grand Member (8 years)


Joined: Jun 17, 2002
Posts: 7223

Posted:

2013-03-04 08:54 am

&nbspPermalink

GROG I've been to LiddleLola home many times and she's always dressed. I guess she needs one in a birthday suit and I'm happy that it this one.

hang10tiki a mug below a bellybutton above isn't very shocking.

Oh, I was just writing about you. I'm so happy you liked the design. I really like the colors you chose. Dan enjoyed his alone time with Brian. He said they bonded over conversation. You are welcome here any time. I'm working to get a full load for the kiln and then it will be time to glaze.

LiddleLola 14 year old boys and girls. We never grow up but we are always happy. We tiki people are the best!

Yesterday while I glazed I read off all the ingredients for Pecan Date cookies. These are from scratch and are better than the chocolate chip cookies which are not. You put all the stuff in a big bowl and then mix by hand.


Bake for 15 minutes.


Flip and bake for 6 more. Then they are LiddleLola. If you want this recipe let me know here and I'll email it to you. They can be made soft too but horrors I'd never do that.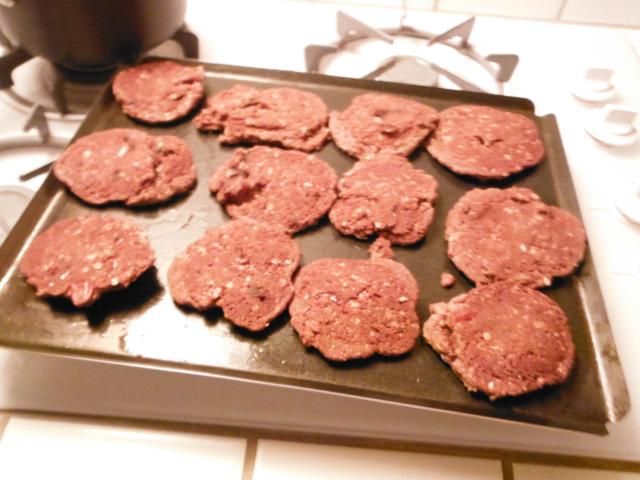 Progress Report Wish List #3

Remember my Severed Head with the snake. Last night we watched Prometheus and guess what I saw?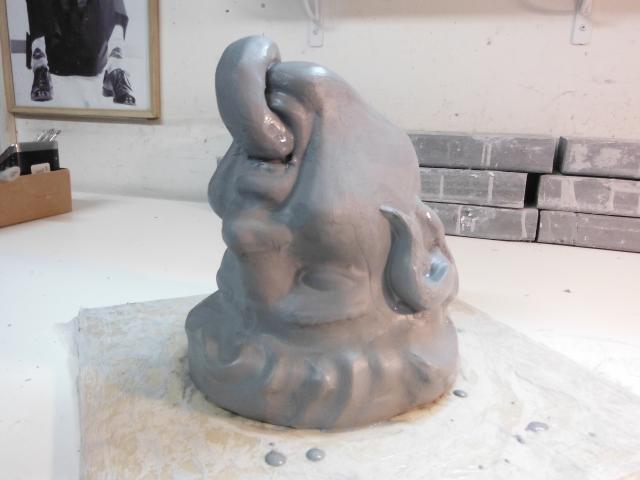 I swear I saw this after I'd made the head.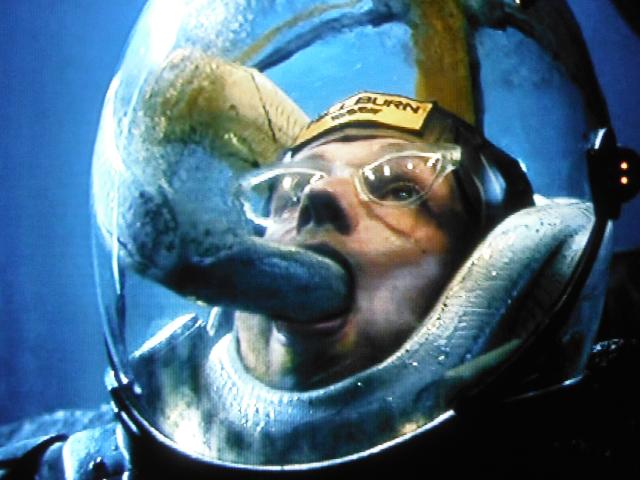 Equally gross.

MP's wish was for a completely flat black Severed Head. It's done and waiting to fire.



Then I worked on an AP head that will be like my Bloody Maori. It will have Moko added to the face today.


I outlined the eyes in black.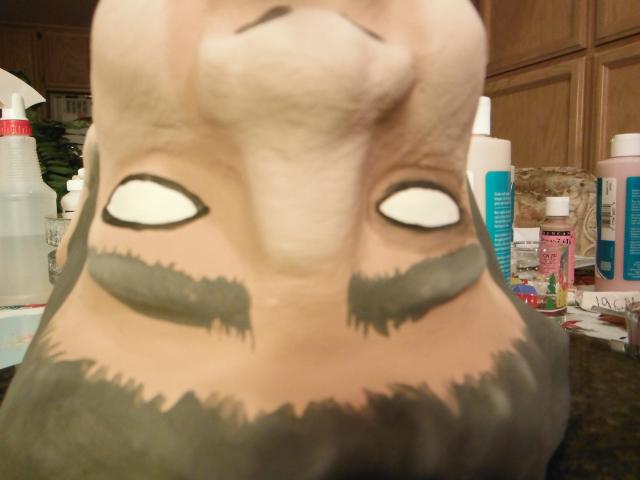 Then using a wet brush I blended them into the rest of the glaze.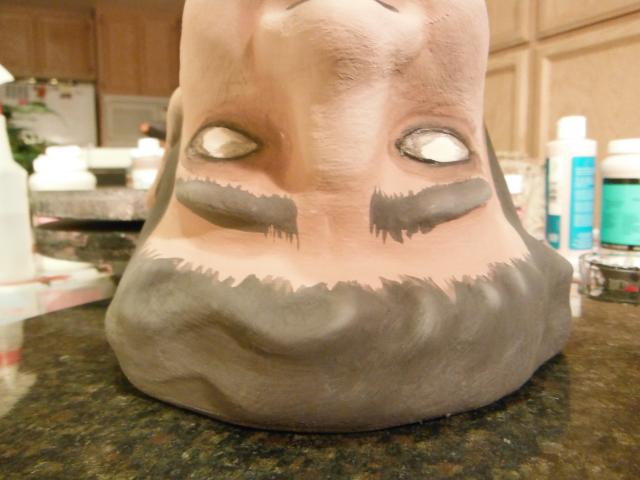 First day of the week is here I better get back to work. Cheers, Wendy







_________________


&nbsp


&nbsp