danlovestikis
Grand Member (8 years)


Joined: Jun 17, 2002
Posts: 7216

Posted:

2013-03-05 09:51 am

&nbspPermalink

MadDogMike I like the way your mind works and what your hands form with clay.

LoriLovesTiki thank you so much Lori. I tried to hide the openings with the shapes of the head.

TikiAno I love sharing what I've learned and bless your heart for looking.

hang10tiki I've sent you the instructions for making the cookies.

WaikikianMoeKele we think these are cookies to be eaten instead of breakfast, lunch or dinner or with each of these meals. Recipe has been sent via email. All your posts are fun for me to read.


Bowlarama at the Tonga Hut. My entry is the tall read bowl. It sold so I'll never see it again!


We bought the Islander building bowl to the right from Eric October and Mahalo Tiki brought it to us yesterday.

Progress Report Wish List #3

I have all 30 of the Severed Heads washed and waiting for their turn to be glazed. That will happen after I finish all of the Wish List mugs. I'm getting closer. I need Chippy and 19TikiChef62 to respond to my emails concerning color choices.

So meanwhile I'm just finishing off the AP heads that were fired and other small projects. Once I've finished then I'll do a Severed Head marathon.

Yesterday I had enough pieces to load the bottom of the kiln. Now I'm working to fill up the top level.




In 2005 I came up with the idea for Da Bloody Maori. I wasn't a ceramicist yet so I did the sculpt and got Gecko to make the mold and to produce it. Our agreement was that my name was put on the back as large as his and that he make a couple for us. I also retained the name Da Bloody Maori for future use. The one on the right is one I added clay to and painted for Dan.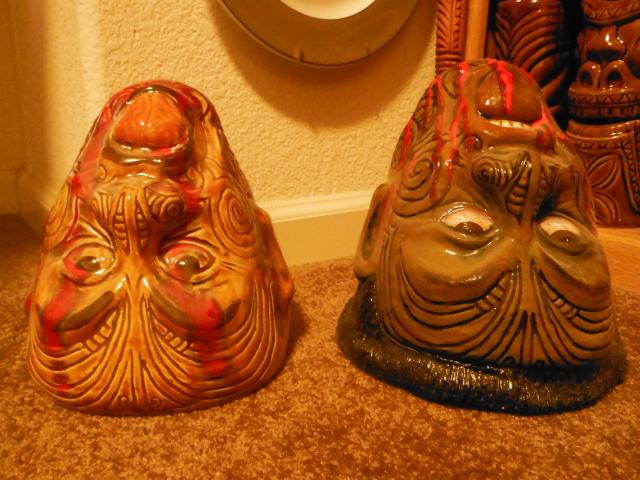 So here is the return of Da Bloody Maori Ren Clark Back From the Dead mug.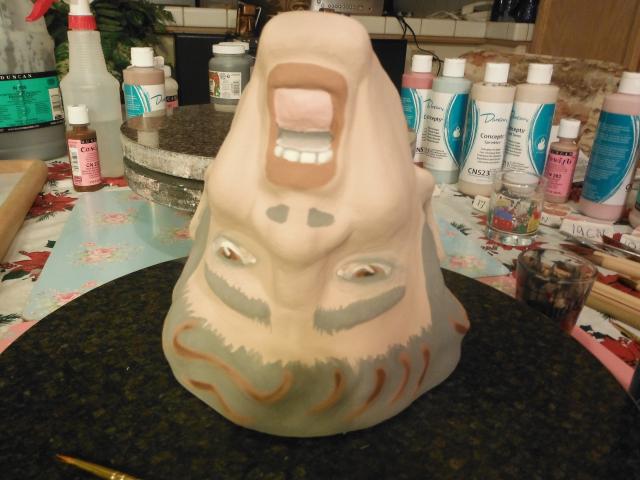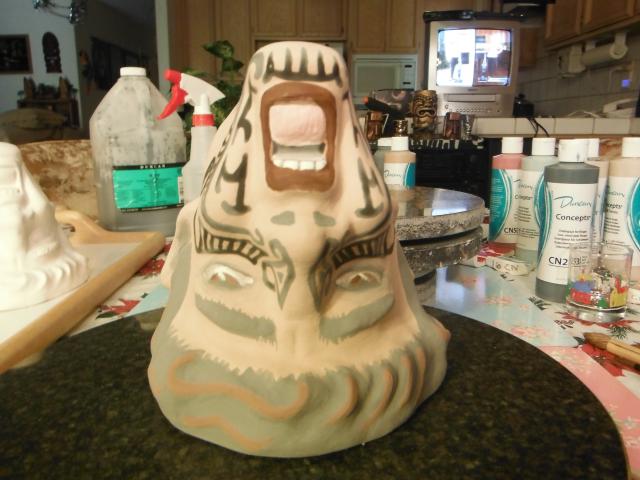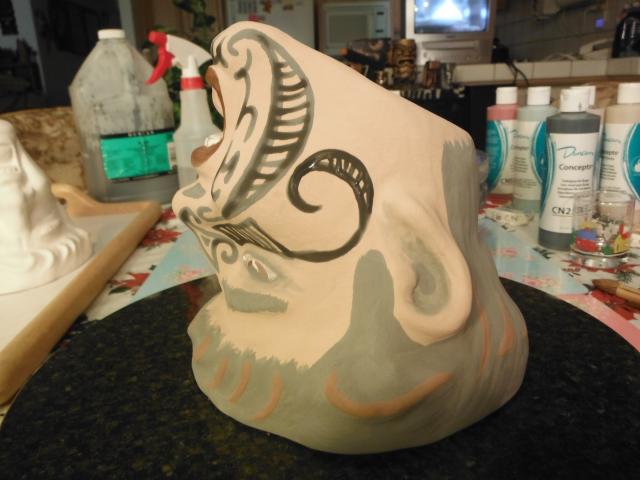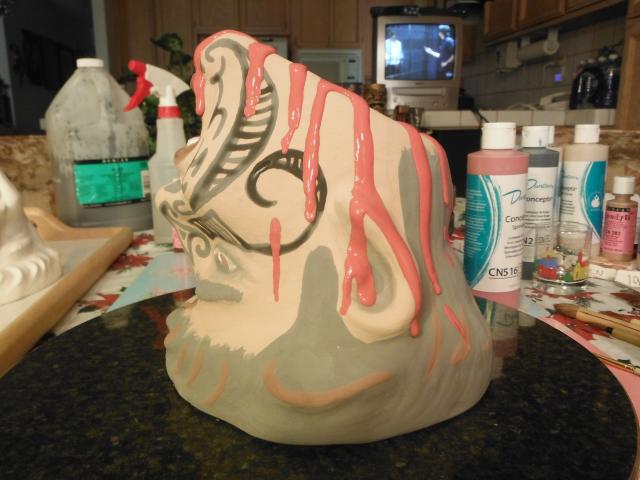 I had a left over woman so I made a rock base and now they are being glazed.



Time to play, Wendy

_________________


&nbsp


&nbsp