danlovestikis
Grand Member (8 years)


Joined: Jun 17, 2002
Posts: 7041

Posted:

2013-04-01 09:13 am

&nbspPermalink

GROG he looks good that way.

hang10tiki that mug is from Dan's Tiki Lounge out in the garage. It's for drinks that must be sipped.

Hale Tiki Dan is fair game go for it/him. I yell Dan you've been photo-shopped and he comes running in to see. I love hearing him laugh.

Presenting: Dan Manchu 1997 when I met him and fell in love.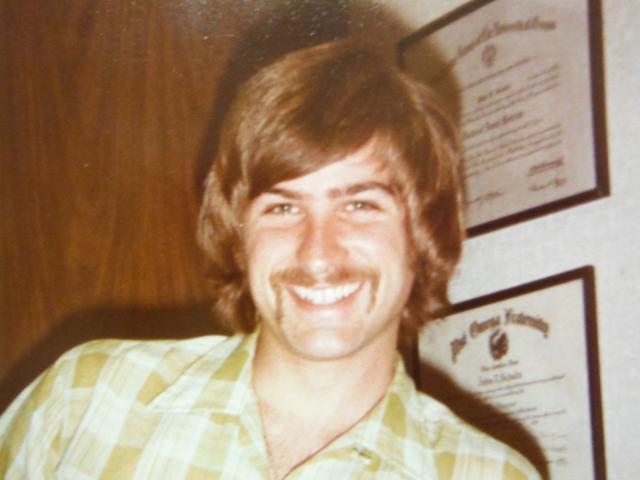 littlegiles I loved that toy. My mom kept one in the car for long trips. Thank you a whole bunch of times. When I was in high school everyone said I looked like Sally Fields. Now I have the comment she was looking for at the Oscars. You made my day.

Atomic Chick I'm so sorry I gave up and painted your mug in enamel. But guess what, he's free and I'll bring him to you at Caliente. He's the mug that fought to be himself, a mess, and won.



Tiki Ano yesterday was cool and overcast. A perfect time for hot chocolate. Dan made me a cup from your mix. Rich, creamy and yummy. Thank you again.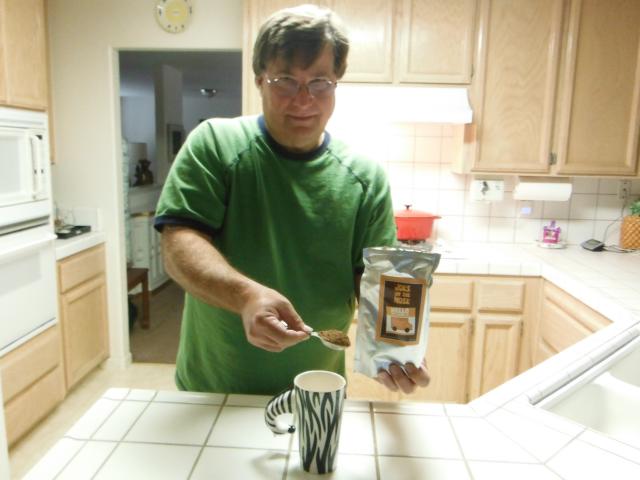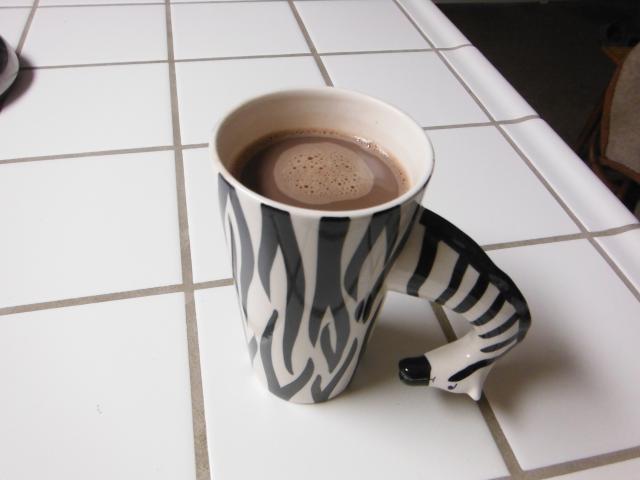 Progress Report Wish List #3
I needed something special for page 200 so it was time to work on 19TikiChef62's pot. I hope you all like it. I love painting with enamel.

Once 19TikiChef62 says this is ok then I'll do a band around the pot and all the tattoos he's asked for on the ladies.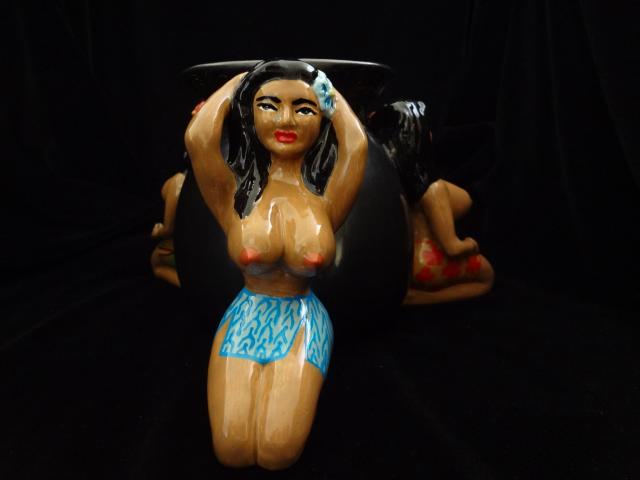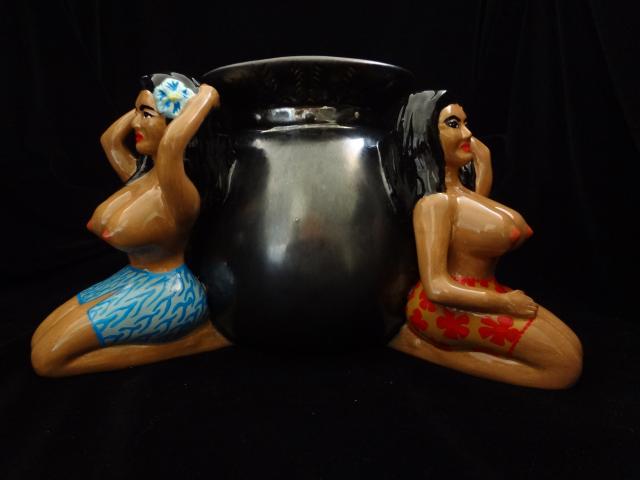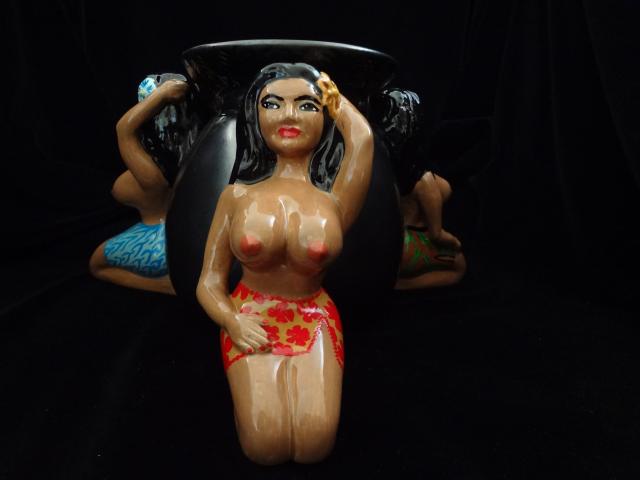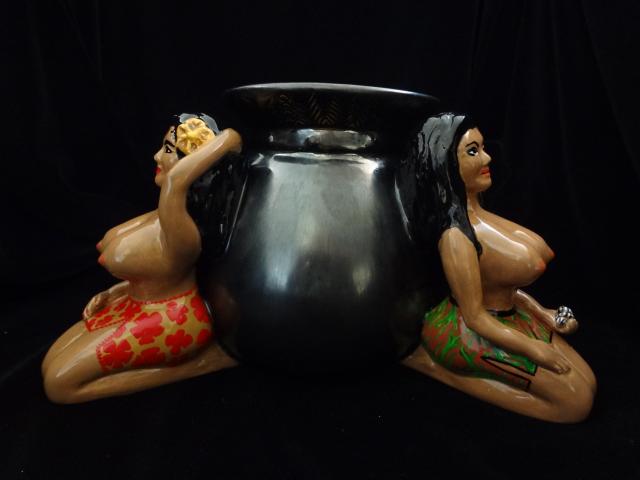 In the future I need to make art for another 200 pages, wish me luck.
Thank each and every one of you for the posts that are fun and inspiring.
Please say hi when you see us at events. Cheers, Wendy


[ This Message was edited by: danlovestikis 2013-04-01 09:48 ]

&nbsp


&nbsp