danlovestikis
Grand Member (8 years)


Joined: Jun 17, 2002
Posts: 7424

Posted:

2013-04-09 07:56 am

&nbspPermalink

hang10tiki every day we looked forward to see what you had created, now we will look forward to a visit at Caliente. Fun times ahead.

Hale Tiki I always wish that everyone could be at every event. There is such a family reunion feel to these gatherings. As little lost tiki said it is a hug fest.

zerostreet photos are easy when the trip has so much to offer. You are welcome. We saw HB Tikis special zerostreet mug while we were there.

LoriLovesTiki I always look at event photos and feel the same way. It's fun to seeing people enjoying themselves.


Progress Report:

The best thing we did yesterday was to rest. We visited with family and caught up on TV. I did work for a couple of hours on the Sacramento Crawl mug. It is slow going with super hard clay but even so I enjoy doing it.

I started by adding a ring of clay and then attaching and smooting it.



Then I added clay to start to make the shape match the photo of the tiki.



Smoothing and adding more clay the knees start to form.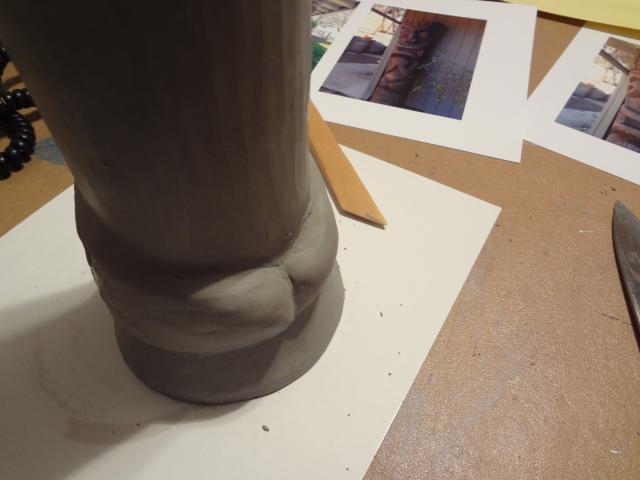 I added my name to the bottom of the mug. I've left space to write Sac Ohana Crawl and c 2013 on the bottom along with the number of the mug.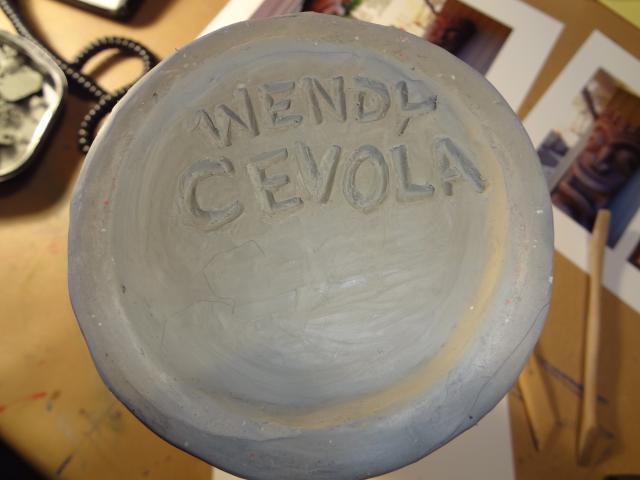 Here's a few more photos from our trip.

Far too large to fit in our car so we just brought home a photo.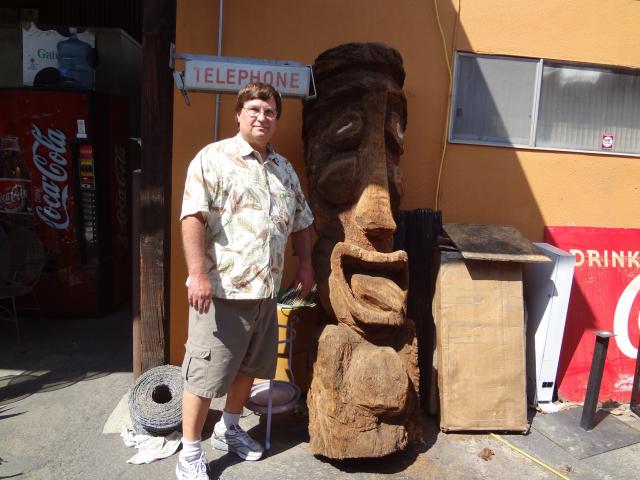 We bought Sven's new CD and played it on the way home. Dan was so happy that the Hawaiian Eye theme song in a different version was included. It's a great CD.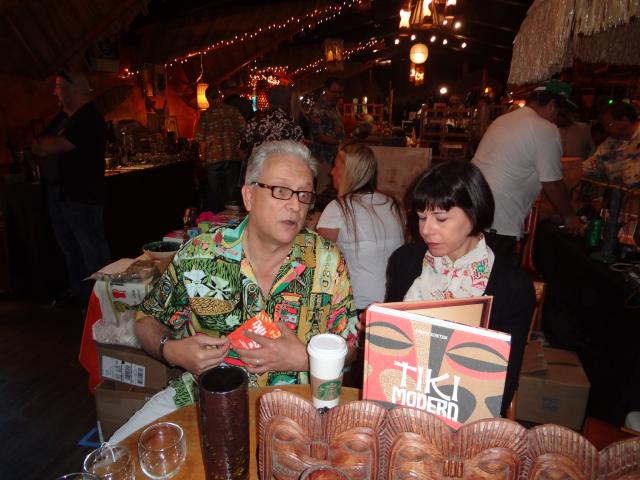 My best overview of the large room, just think there were two rooms filled with venders and the restaurant and two bars. A huge event with lots of fun places to visit.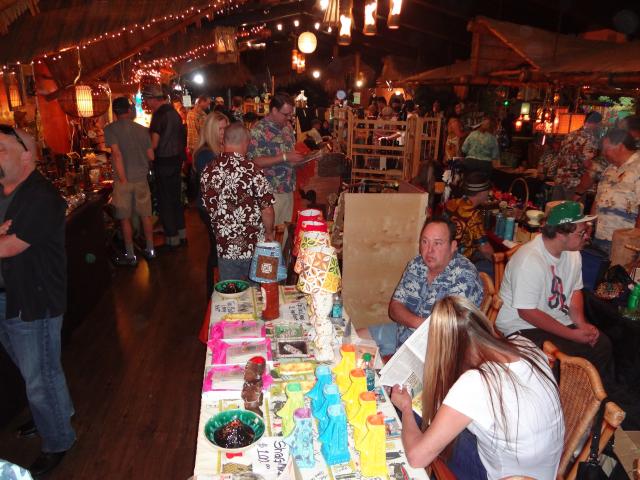 Of course I had to share my sweetheart playing a drum. He was giving a vendor a bathroom break. What a guy.




Now its time to get to work. Thank you for the visit, Wendy
_________________


&nbsp


&nbsp