danlovestikis
Grand Member (8 years)


Joined: Jun 17, 2002
Posts: 7630

Posted:

2013-04-10 09:01 am

&nbspPermalink

ebtiki thanks eb I really enjoy sharing.

lunavideogames I love seeing my things on eBay. I don't mind re-sales at all. Moai Mike bought two so he could sell one. Dawee Tiki bought 3 so maybe he'll put one up in the future. Dan buys and sells as he fine tunes his collection. Gecko is selling,
my sculpts his glazing, items on and off on eBay its all fun.

http://www.ebay.com/itm/Severed-Head-Tiki-Mug-Ren-Clark-Tribute-by-Wendy-Cevola-/190822024634?pt=LH_DefaultDomain_0&hash=item2c6de105ba

Atomicchick we are looking forward to seeing you. We all watched for you at Don's. I have the two packed to bring. So far those mugs are traveling as much as the pants that were in a movie.

littlegiles we all have tiki contacts where ever we go because of Tiki Central. All you have to do is pack put your trip on the events page and people will line up to entertain you. Just ask Swizzle.

So how do you feel about bellies and arms?

hang10tiki put Dan in a room with tikis and he's joyful. Your box went in the mail yesterday. 8 working days to arrive. Begin at START, don't lift your finger up, keep working the maze until you get to END. Good Luck. Thank you so much for all your posts. We smile all the time.


The sculpt I did for Roge has now been molded and has gone into production. It can be bought from him as a stand alone statue or as part of a tiki lamp. This is his Etsy sight. He also sells on eBay.

http://www.etsy.com/shop/ArtLampDesignByRoger?ref=seller_info

You can see the size differences between my past sculpt and the new one.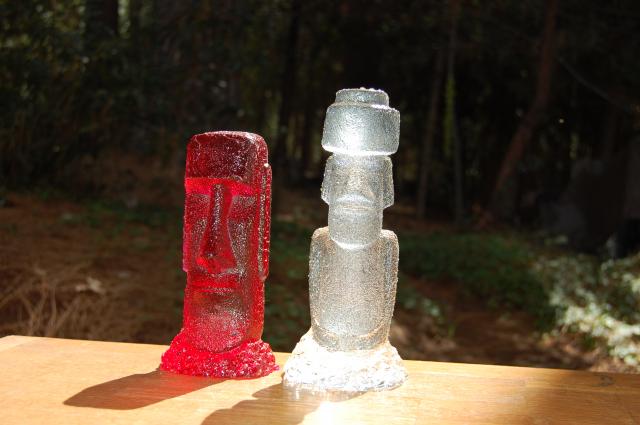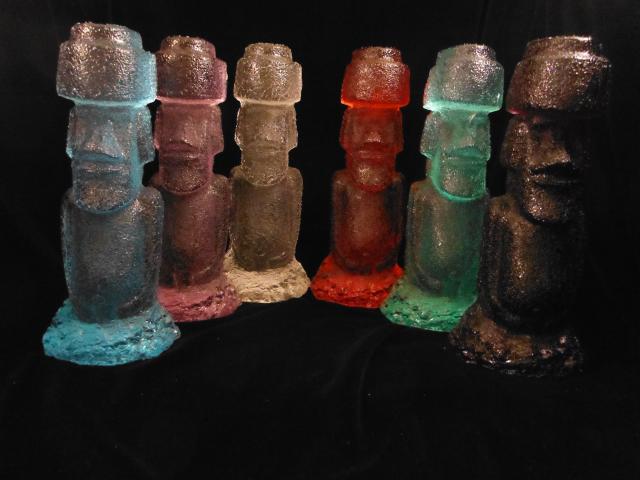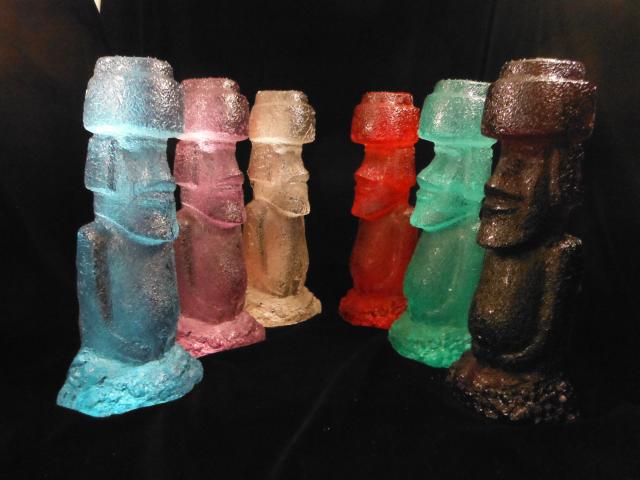 I put them back to back for fun.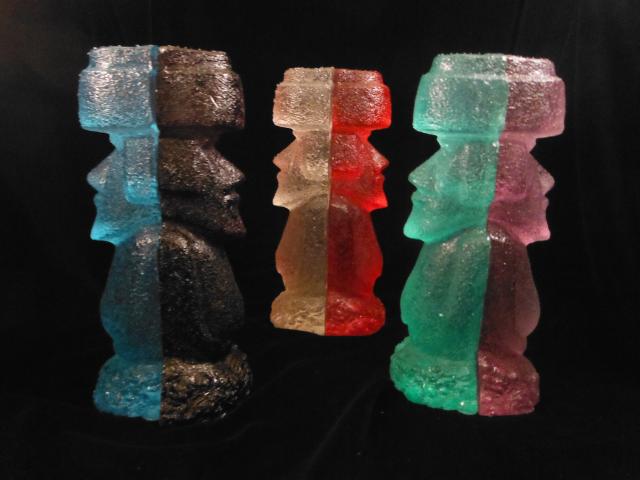 He will customize lamps and statues to the colors of your choice.

Progress Report on the Sacramento Crawl mug.

I did the belly and started on the arms and hands.


Here I built up the arms. It's all slow going but in the end this Romo 3 clay casts really well.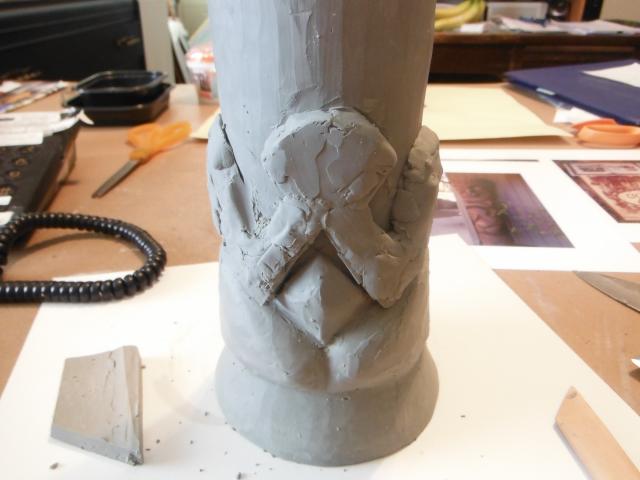 Today I'll get back to glazing the severed heads. Cheers, Wendy


[ This Message was edited by: danlovestikis 2013-04-10 09:14 ]

&nbsp


&nbsp