danlovestikis
Grand Member (8 years)


Joined: Jun 17, 2002
Posts: 7433

Posted:

2013-05-14 09:33 am

&nbspPermalink

lunavideogames being with tiki people is always a great time. Our crawl is over the top good. We have made so many friends and always meet new people each year. I put mold #2 together again yesterday and looked inside. I think I may be able to get a cast. The front looks fine its just the squares down the side that broke off. I'll give it a try once it is dry. Thank you for the wishes.

hang10tiki I think we need some Koolaid.

tigertail777 wide bottoms keep them balanced. Also my mugs are all thick. So you noticed that there was no sagging. I worked hard on that bottom!

TikiAno you are right Dan is fine. I try to keep the show going. Sometimes I hoard a few photos so I don't run out if we take a day off. Don't tell. More Bob's today.

littlegiles thank you for the Bob mug idea. I will make it in the future.

Hale Tiki anticipaaaation! Rum Bob coming up.


Progress Report:

The molds have barly begun to dry. I'll have to put them in the garage as we leave for Tiki Caliente. We will be gone but I'll be checking in to read and comment. If you have any photos of where you have displayed mugs I've made or you have just gotten your severed head please post photos so my thread doesn't go dark! I'll beg again tomorrow.


Here's the new Peanut PNG mug.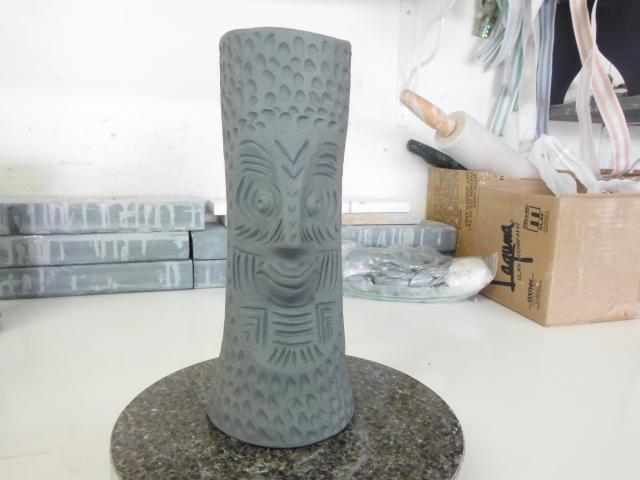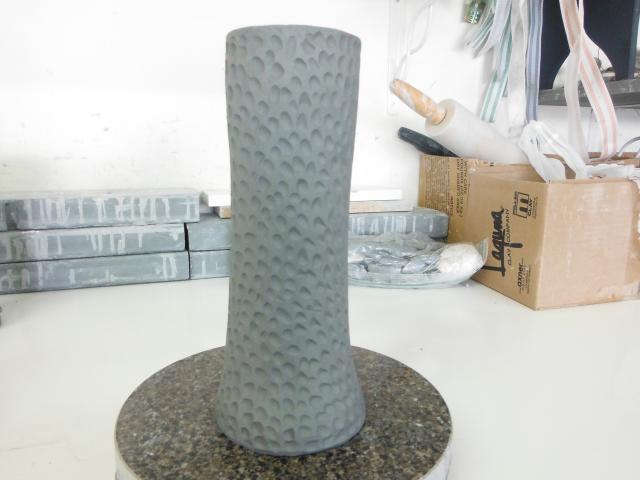 Ukulele Bob
I started by carving out his hands and instrument from a flat piece of clay.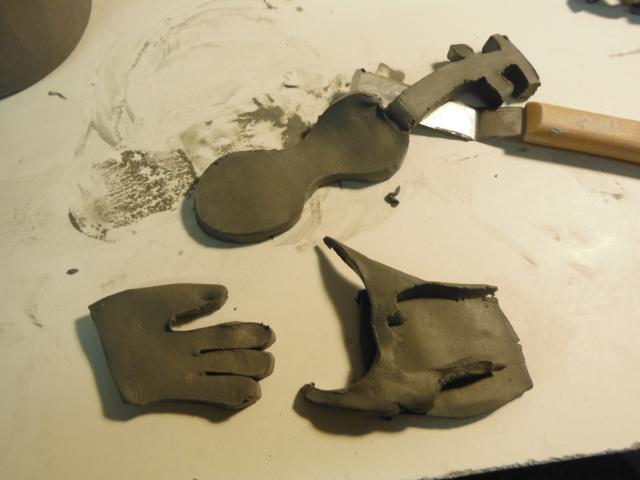 Hale Tiki you can see Rum Bob drying in the background. Here I've added a hand and it is supported by a lump of clay.



Now he can play a tune.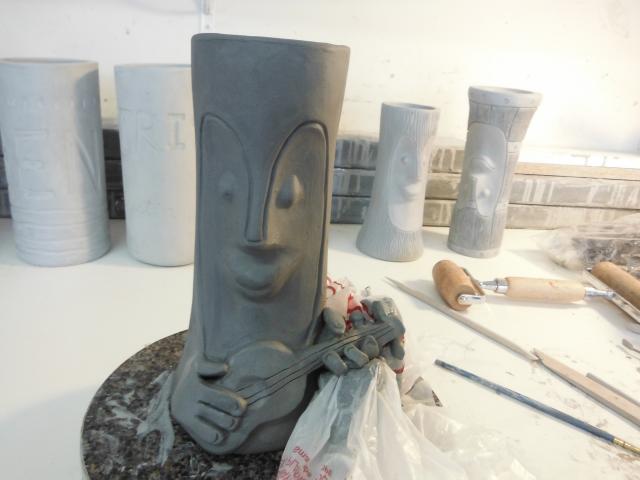 Here I covered the lump of clay with plastic so it wouldn't stick. I try to fix potential problems as I go along.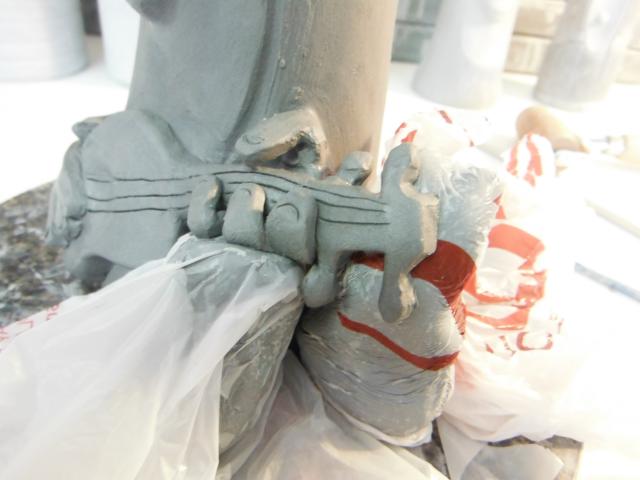 I added some simple rings around Bob.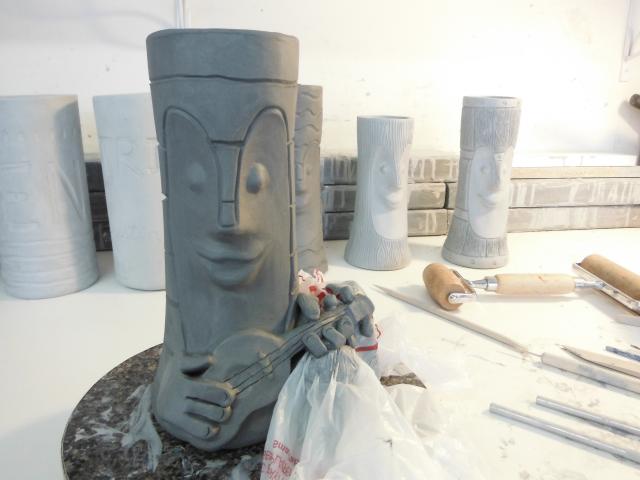 The eight new Bob's together.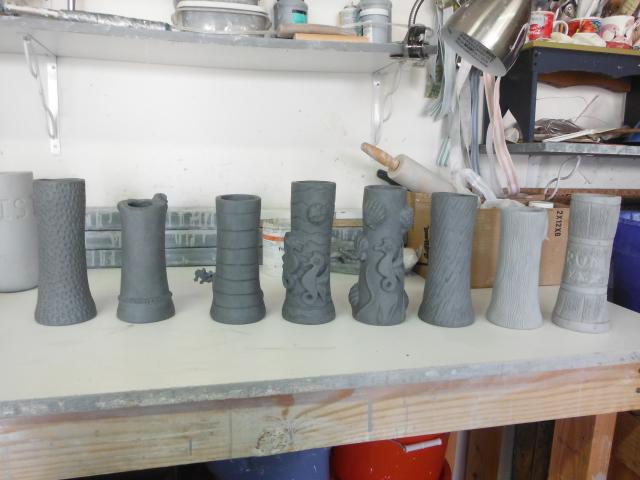 Now I need to get busy. The Tiki Caliente event is almost here. We take time to get the house ready for our sitter. No clay dust allowed for guests. I hope you like the new Bob's. Cheers, Wendy
_________________


&nbsp


&nbsp