danlovestikis
Grand Member (8 years)


Joined: Jun 17, 2002
Posts: 7491

Posted:

2013-09-15 09:29 am

&nbspPermalink

Atomic Tiki Punk too funny.

dartharnie and I'm cleaning out closets. I have to find space for myself someplace.

dartharnie thank you.

TikiAno Dan loves records as much as tikis. One day our floor will cave in and they'll find us buried by both. Fining is the fun part.


hang10tiki Dan's on a walk, I'll have to tell him the album is special.

WaikikianMoeKele those bottoms are like worry stones you just relax while rubbing them!

=======================================================

CONFESSION: I can't bare to skip posting for a day. I just love reading all your comments. So I try to make enough things that if I take a day off I can still find photos to post. That's what I'm doing now. A while back I posted the Big Maori mug with the weird interior. Then yesterday Bamboo Bob. Those both came from this set of Bobs that I did a while back when I'd just started bisque firing the crawl mugs.

So while I take time to clean house from top to bottom (but Dan has to dust all his tikis) I'm posting these Bob's that I'd held back for this time. One by one they'll show up and when I run out of photos to post it means I have to get back to work!

Bisque fire.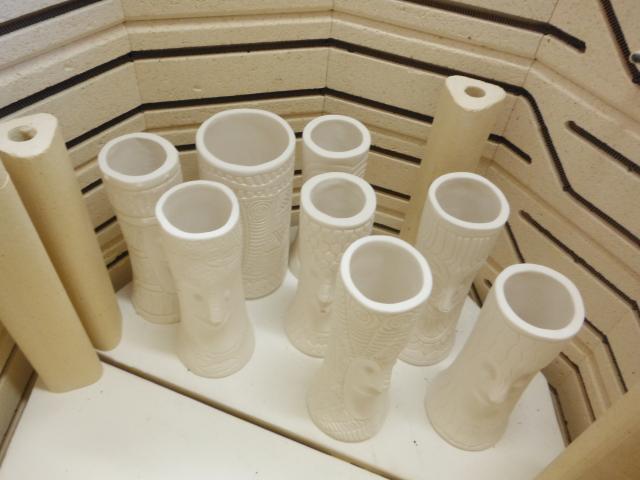 Washing off the dust.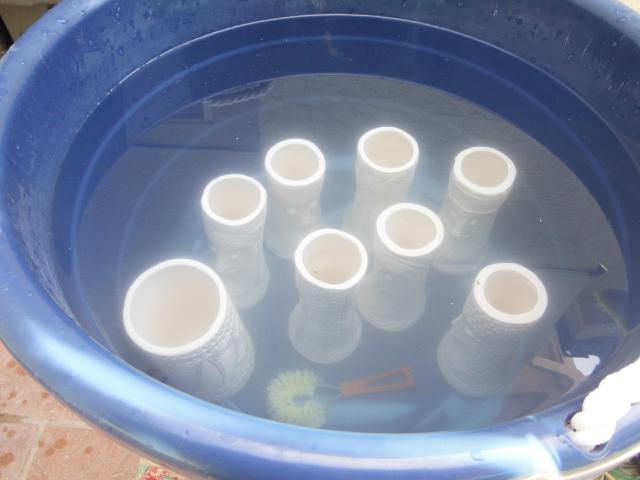 Fronts.



Backs.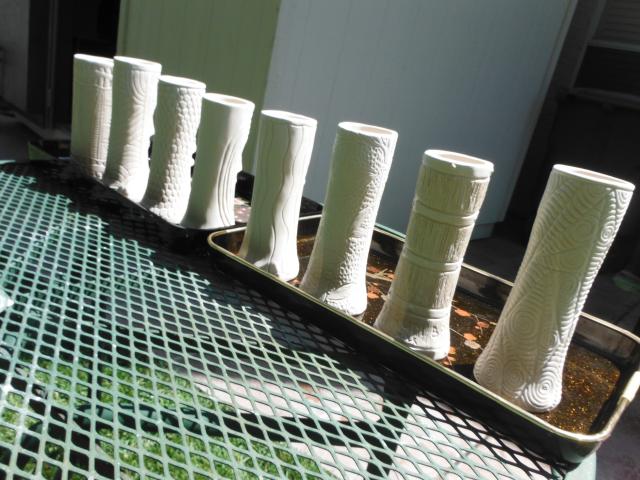 Drying on the table with the first set of crawl mugs.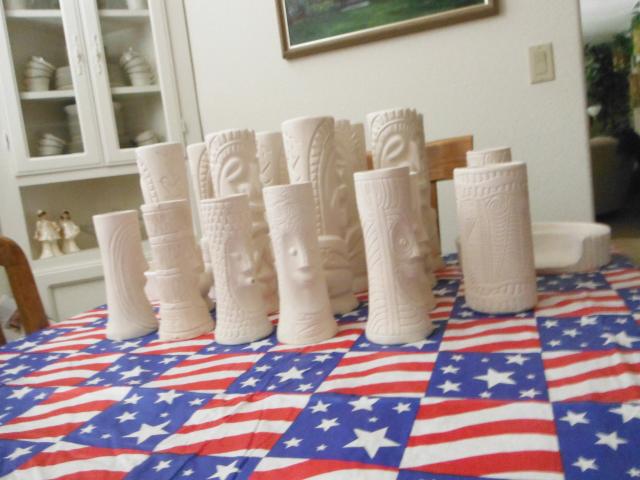 The Big Maori Mug is on the right.

Thank you all so much for your visits. Wendy
_________________


&nbsp


&nbsp