danlovestikis
Grand Member (8 years)


Joined: Jun 17, 2002
Posts: 7653

Posted:

2013-10-21 10:22 pm

&nbspPermalink

hang10tiki I need to see how they differ in the sculpt. I didn't look back at yours I let Dan tell me how he wanted it. I'm so happy you love yours and Dan says he loves this one too.


WaikikianMoeKele it seems that there are a lot of great album covers for Hawaiian music. It's a fun search at thrift stores.

nui 'umi 'umi thank you. Sharing makes for a really fun day. I'm happy you stopped by.

Thank you all for letting me know I'm not alone here!

=====================================================

Back to Dan's Bastard Bob. Bob is a ham and loves to pose for photos.

When I sculpt I also turn the project upside down. It helps to see things from a different angle. I find lots of mistakes this way. When glazing you can find areas you skipped.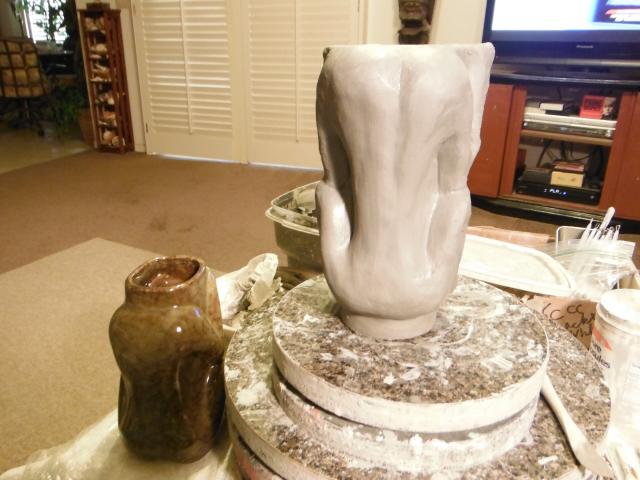 Now I'm working on elbows and smoothing the clay.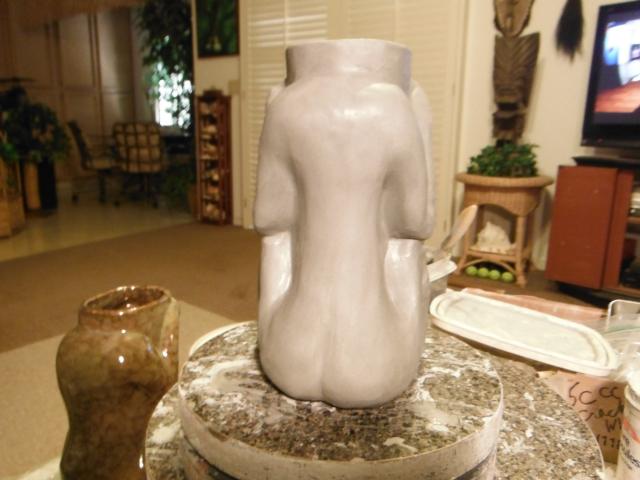 At this point I had Dan check out the sculpt. I told him Bob looked like Abraham Lincoln. He agreed.



So I removed the chin, enlarged the eyes and shaped and smoothed the arms and legs.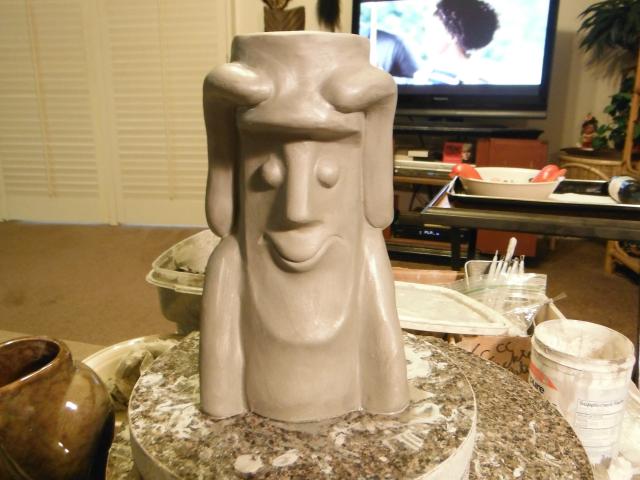 Next I changed the mouth so he looks like he is suffering over something.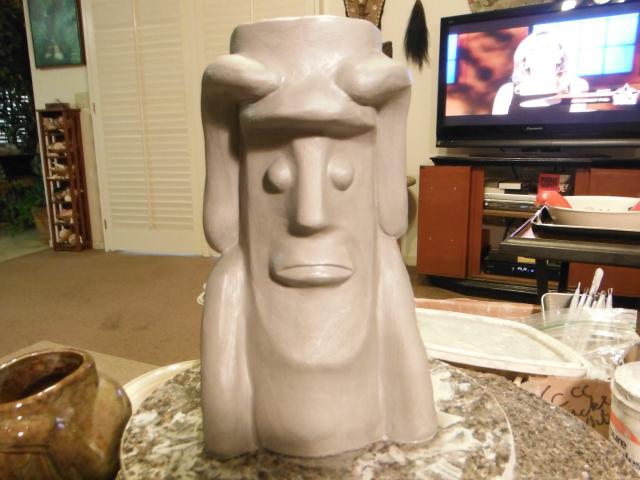 Now for his pinup shots.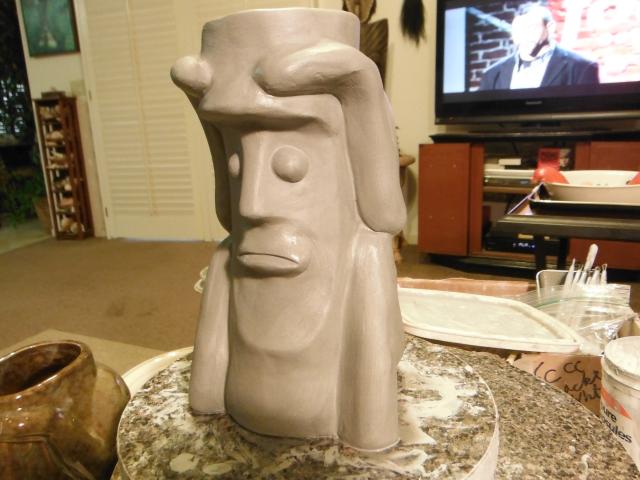 Now he'll slowly dry for a few days until I tweak him some more.

Thank you for the visit, Wendy







_________________


&nbsp


&nbsp