danlovestikis
Grand Member (8 years)


Joined: Jun 17, 2002
Posts: 7231

Posted:

2014-12-02 09:35 am

&nbspPermalink

hang10tiki it is heavily raining today. Finally we have some water in the creeks. We may stay home all day and I'll get more done on the painting. I'm really enjoying doing this one because I like the shirt so much.

I am addicted to carving Tiki Bob mugs. I hate to watch TV doing nothing so here come more Bobs!

hang10tiki my favorite are Maori tribal around the biceps. Have you looked at the tattoo thread on TC? I posted lots of photos of Michael Fry's whole body!

TikiHula I like to think of it as an "not for profit" imperfect forgery.

======================================================

Let's see what Tiki Bob's I can pull up today.

=======================================================

Talking about forgeries I decided to make an obviously FAKE Elvis Bob. I will write something silly on the side when I glaze it.

Around 16 years ago I found this mug in Springfield Oregon. Dan had just started collecting tiki mugs and he wasn't convinced it was a tiki. I told him I had seen these and that it was a tiki mug. So I forced him to spend the $18 on this mug and to add it to his collection. It was the best bargain we have ever gotten.

This Tiki Bob is different from most. He is longer from the chin down and his chin swoops out more.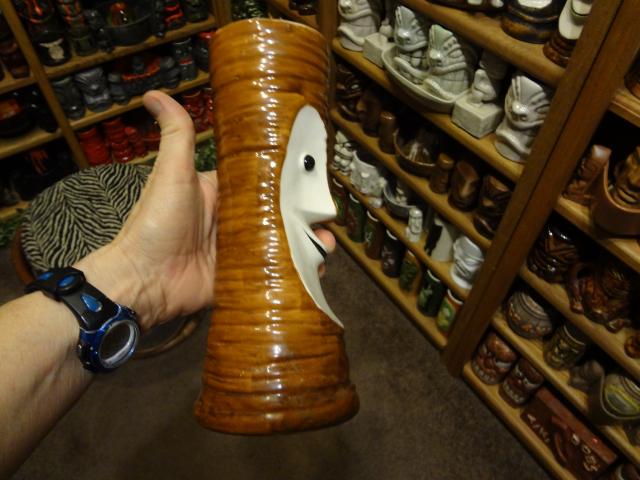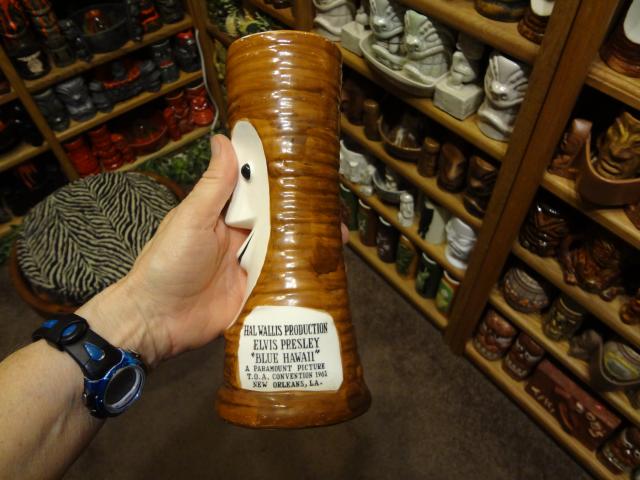 To start I got clay to add to the bottom to match the mug.




First I made the side where my funny writing will go.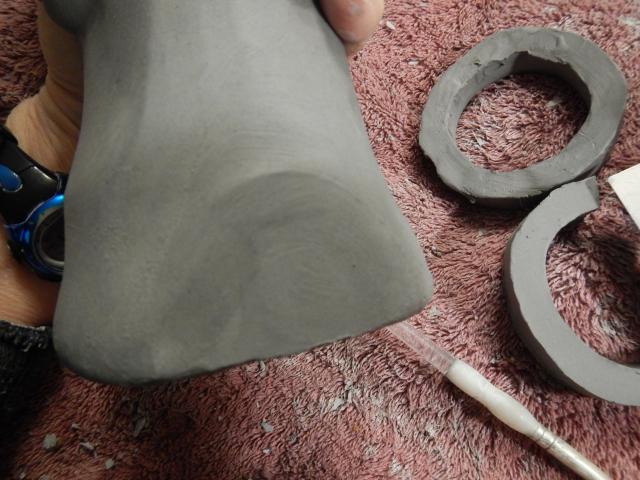 Then I began to build up the base.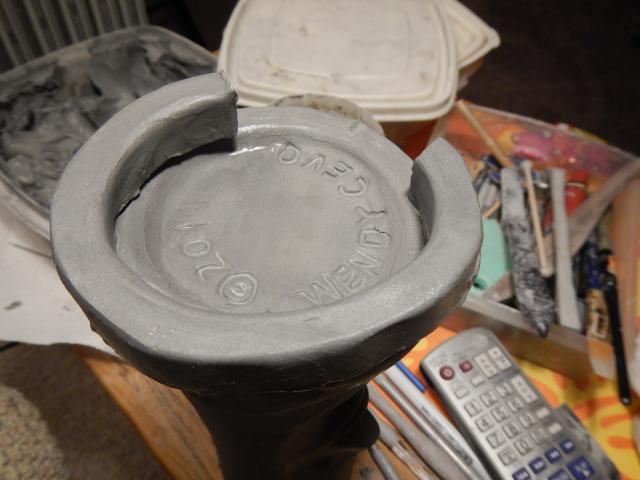 I keep cutting pieces of clay and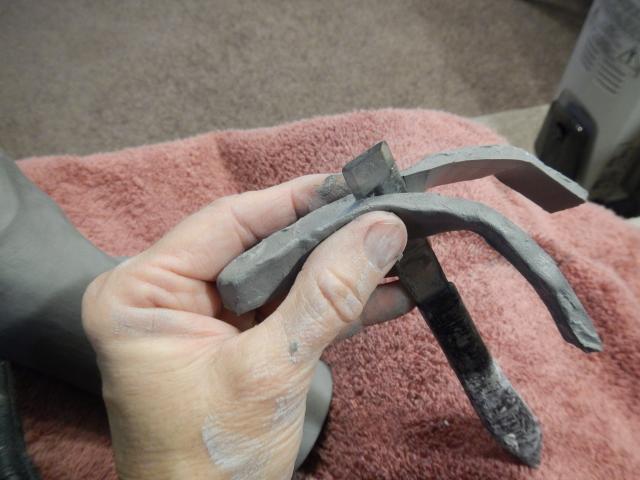 adding them on. I'm always careful not to trap an air bubble which would expload in the kiln.



I smooth the pieces with a wet finger.



I added more clay to the bottom to match the original shape.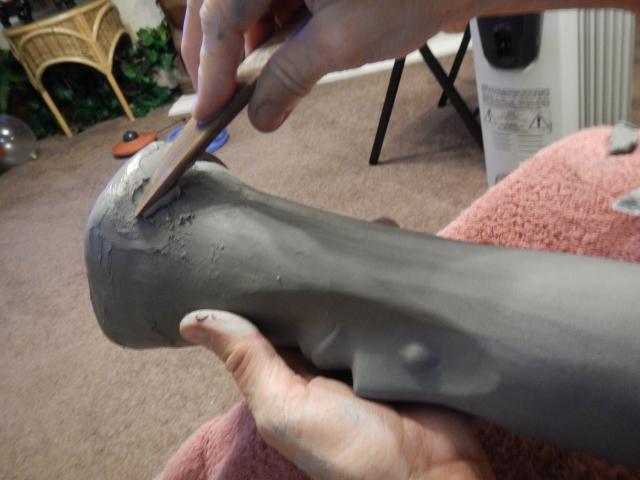 Now to carve all the small rings.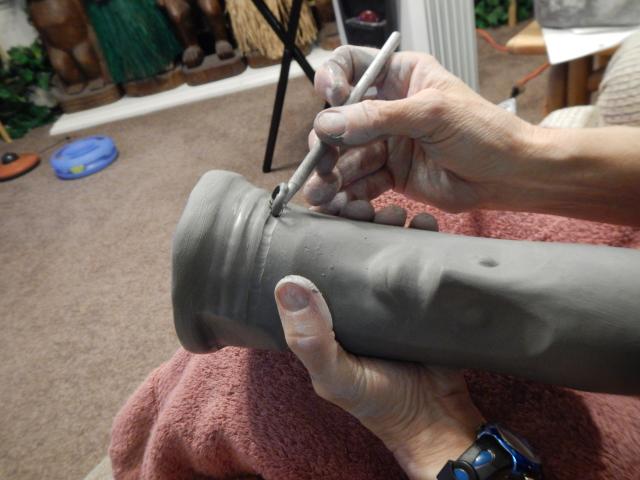 Backside.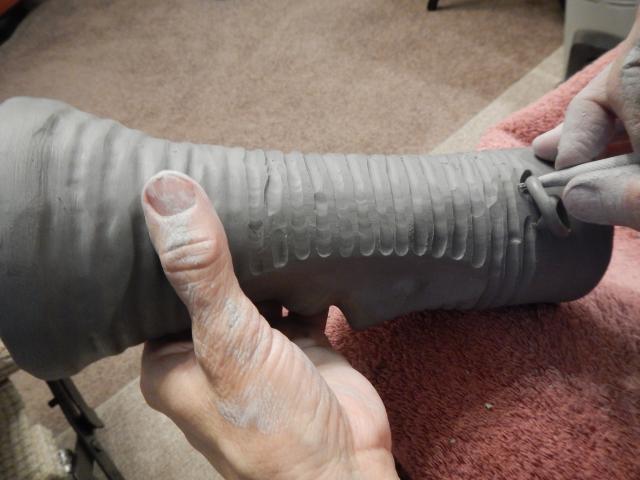 I smoothed the rings with more water.



I thought I was done.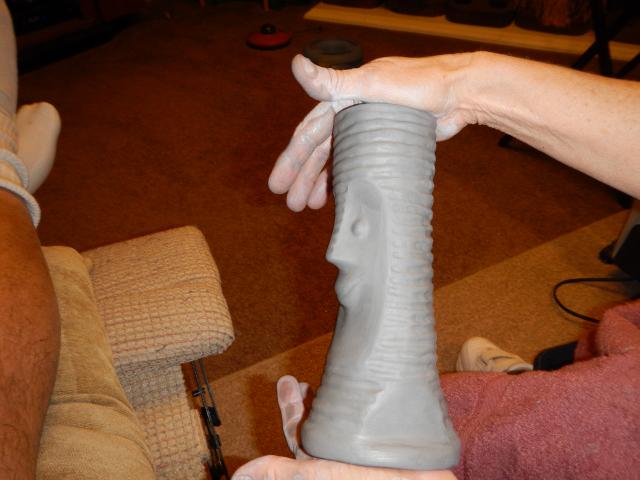 I checked him over and compared him to the original but the chin was not right.
I added more clay and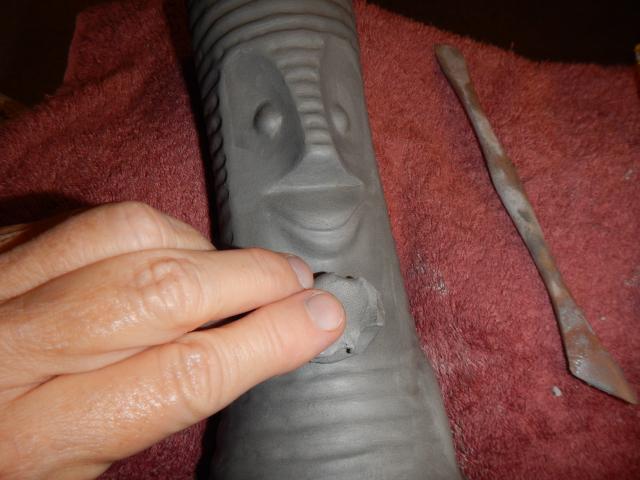 shaped his chin.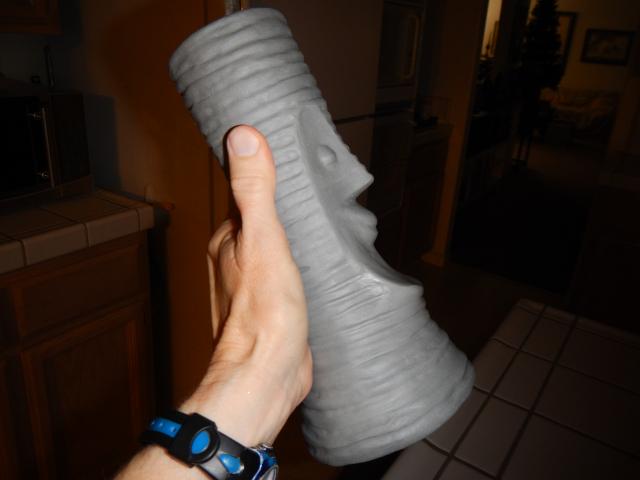 Now he's done and ready to relax and dry.



Leaving my name and 2014 on the bottom will also show that this mug is not the original.



=======================================================

I looked through the tattoo book again and found these designs.



I re-use clay that I have cut off of casts. I do have to be careful to remove any plaster that is stuck on it.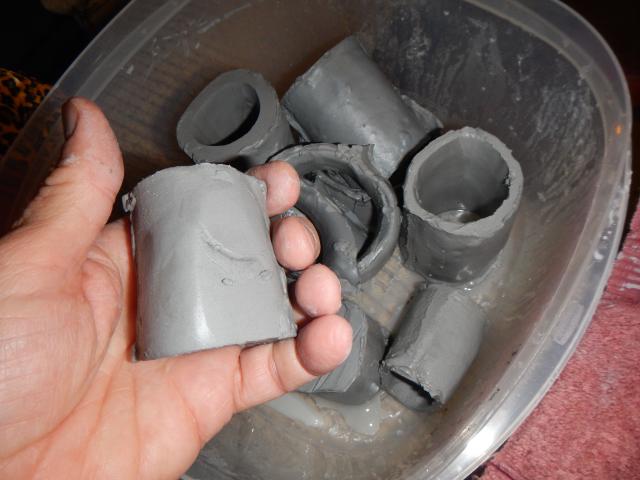 I cut ears from these pieces and attached them.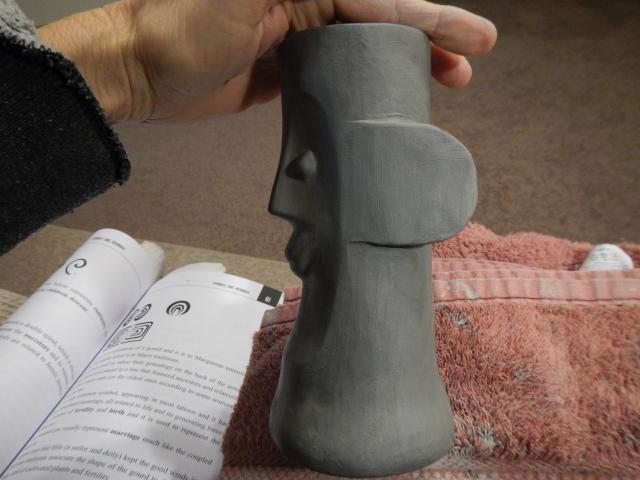 After Bob sat overnight to firm up I started carving.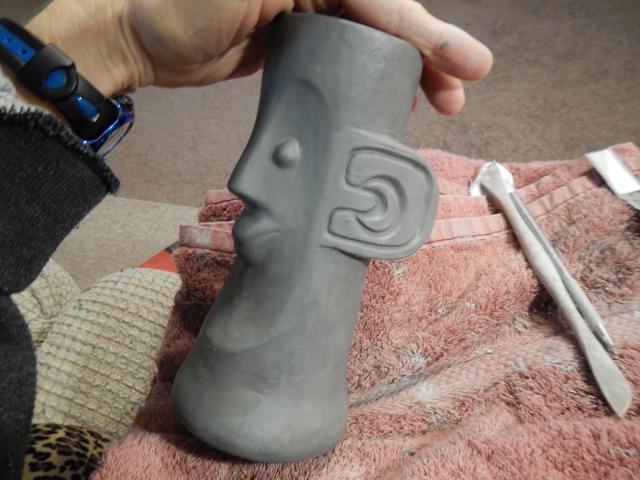 All done and posing. Should he be called The better to hear you Bob?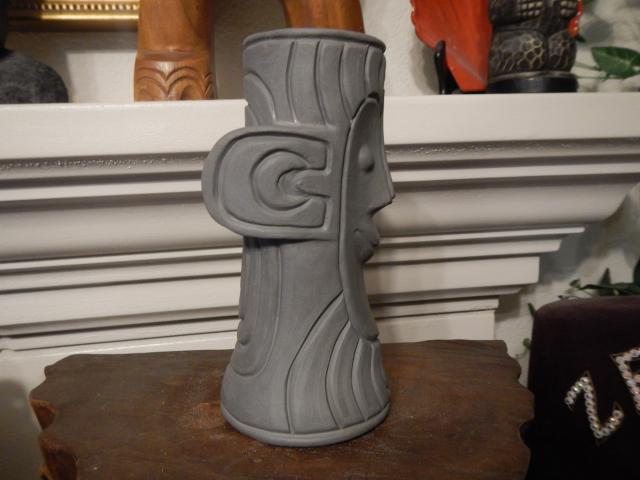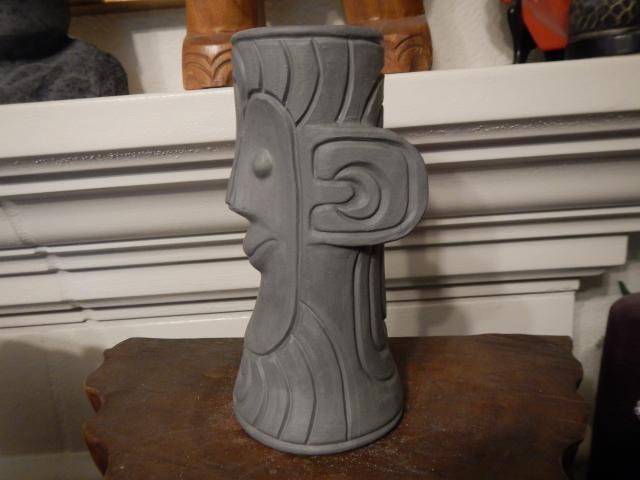 ======================================================

LAST DAY TO ORDER PROJECTS ON WISH LIST #5. PROJECTS WON'T BE COMPLETED FOR MONTHS
BUT YOU CAN WATCH THEM BEING MADE HERE.

ALL TIKI BOB'S I'M MAKING ARE FOR SALE ON A FIRST COME BASIS. THEY START ON PAGE 375.

=======================================================

Thank you for the visit.

Now it's time to get to work. Cheers, Wendy




_________________


&nbsp


&nbsp