danlovestikis
Grand Member (8 years)


Joined: Jun 17, 2002
Posts: 7231

Posted:

2014-12-05 2:03 pm

&nbspPermalink

hang10tiki thank you, I took a bow!

TikiAno we are so sad to miss Marketplace and seeing all of our friends. We have traveled more this year than at any time in our lives so we had to stop and take a break. I would have loved to have held Tiki Ari.

I listened and here are the photos of the first batch of Tiki Bob's. Not glazed but fired.

===============================================

The first batch of Tiki Bob's had dried and now it was time to prep them for the bisque fire.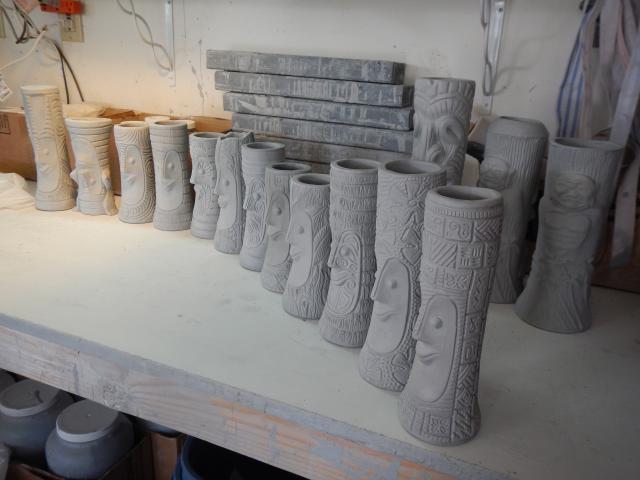 I had barely started sanding when Dan called me to see how he was doing with cleaning out some garage shelves. This photo shows that dust particles were already reaching his work space. So he put on his face mask.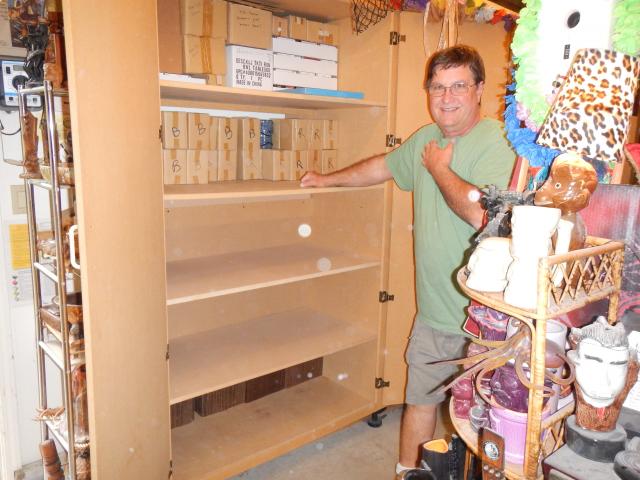 I started with the three new designs of Fogcutter mugs. These will be used to make molds. This one has 1 rim.



Two rims.



No rims.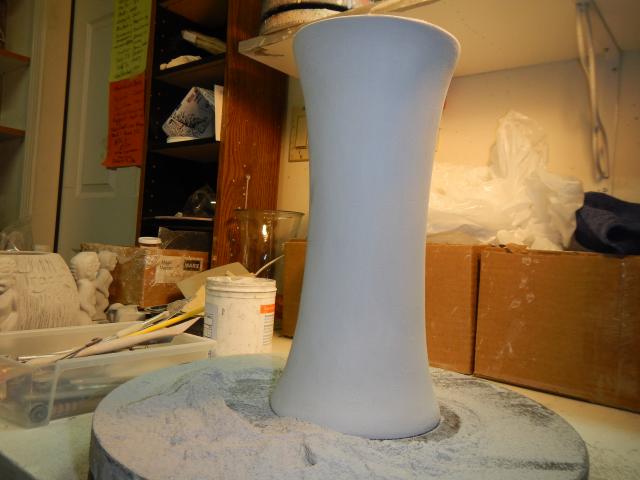 I use water and paper towels to wipe up the mess. I try to keep the dust from the air.



Horrors. My selfie looks like a Mad Housewife on the loose.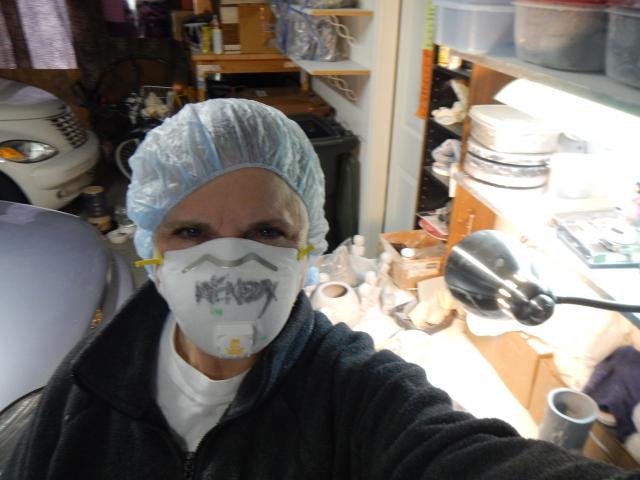 I got them all sanded and into the shed to wait for Dan.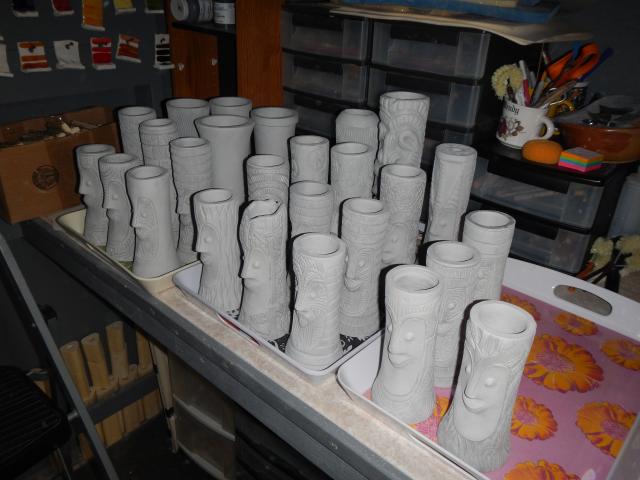 A few Days later he got out the compressor and dusted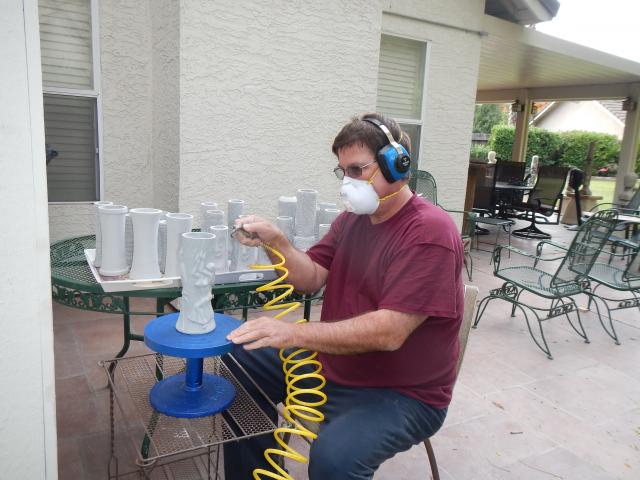 them all off as I put them into the kiln one by one.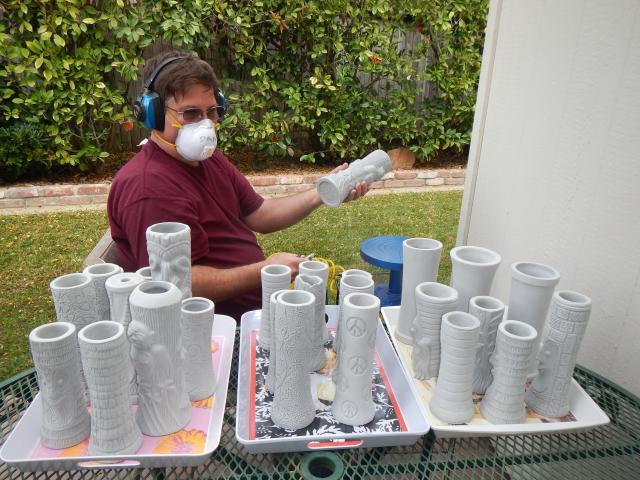 The top shelf is loaded. Not a full load but close enough.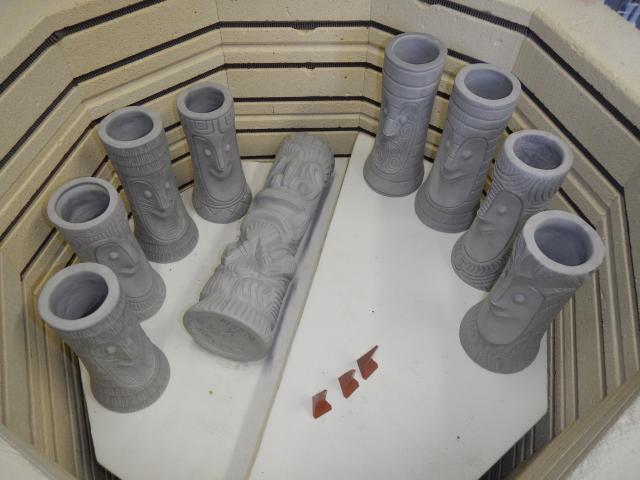 Bisque fire completed and they all turned white.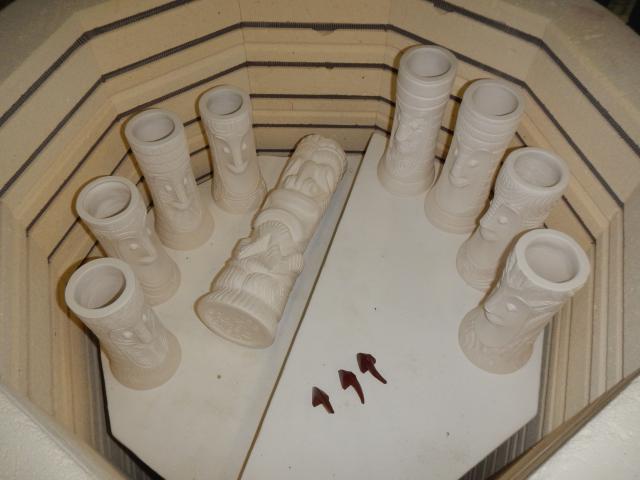 Bottom shelf was actually loaded first. Here shows once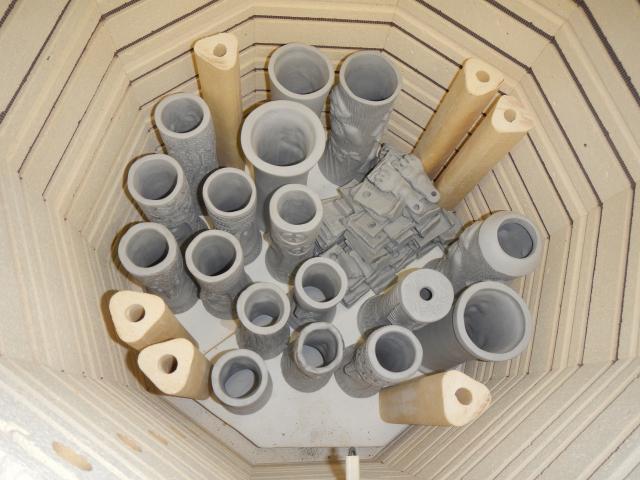 again the aftermath of the bisque fire which took 23.5 hours. I did a 10 hour preheat to make sure they really were dry.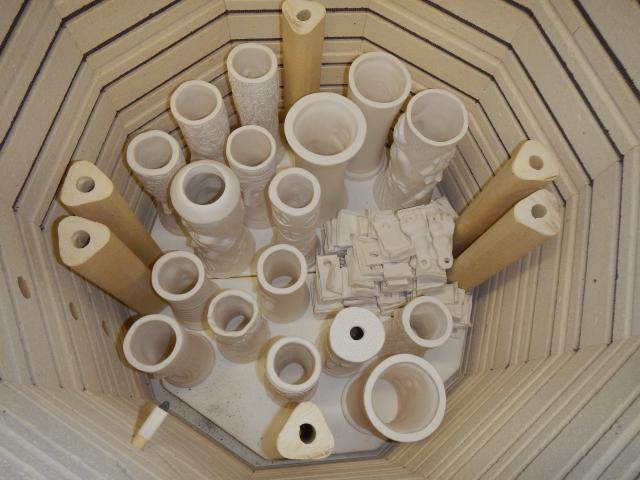 Unloaded in the kiln room.



The three Fogcutter mugs.



All my glaze test strips and the two feet that Tiki Bob lost.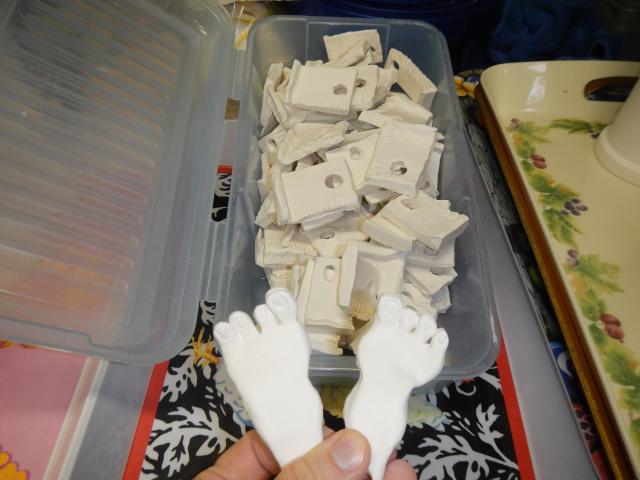 ============================================

There will be another batch like this one. I'm not giving these a bath and glazing until the Wish List is underway. One step at a time.

Cheers, Wendy


_________________


&nbsp


&nbsp