danlovestikis
Grand Member (8 years)


Joined: Jun 17, 2002
Posts: 7227

Posted:

2014-12-06 12:14 pm

&nbspPermalink

Good Saturday Morning Tiki Friends. I've been working on the Swap Painting today. Here's my progress.

I guess I'm not trying hard enough, all my photos are washed out with light. Oh well.

I finished off the flowers and blocked in the tiki with blue paint.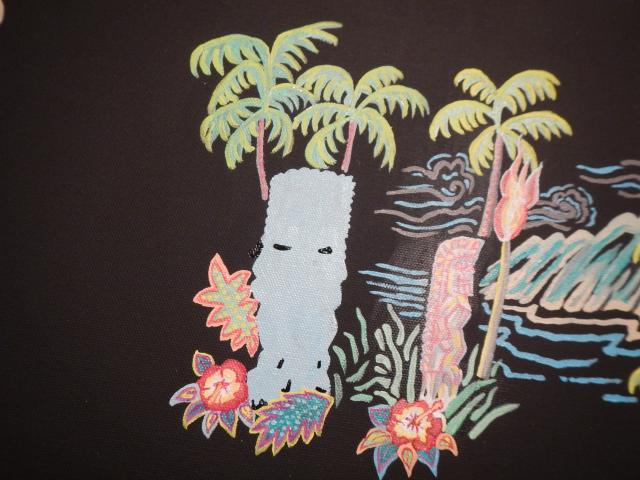 Drew him with silver and then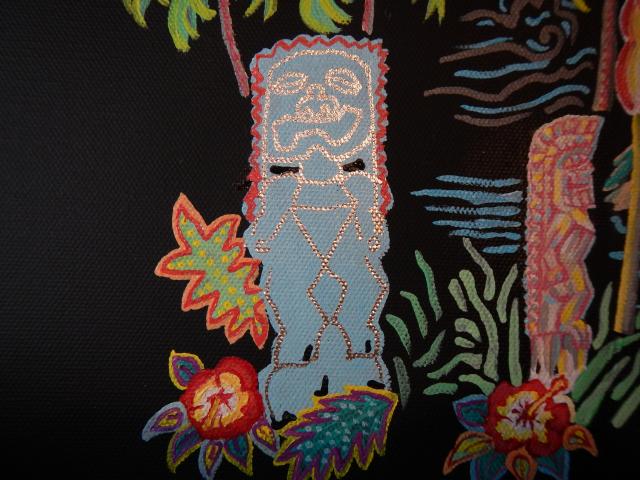 started layering in the paint.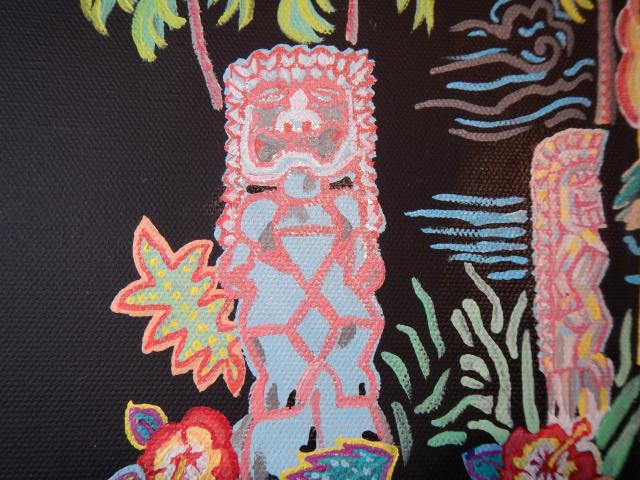 I stared adding more colors to the head and eyes.



Next came yellow, gray and beige.



My work space.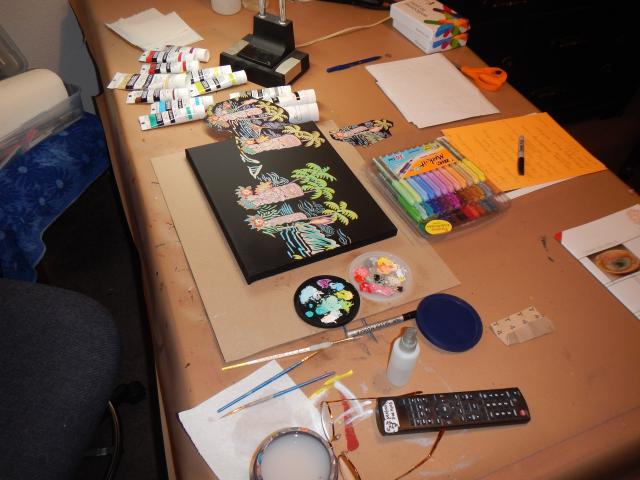 Stopping here for awhile.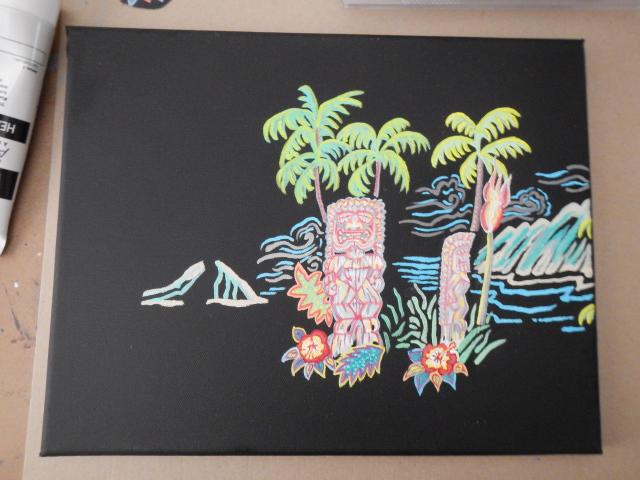 Closer up.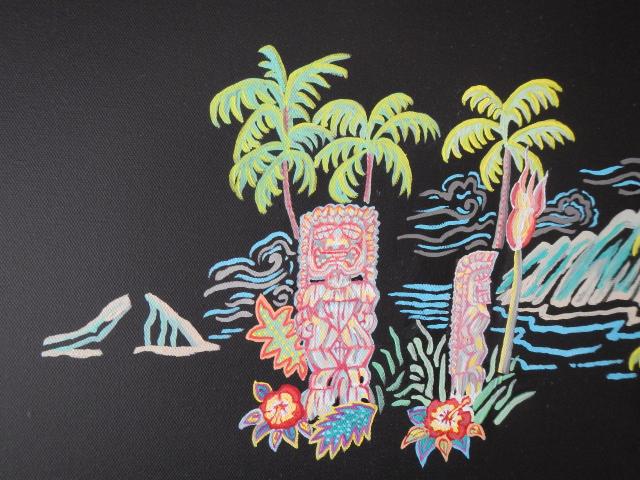 ========================================


It was fun to log onto facebook and have one of the banks I sculpted be an "inspiration". Ha Ha. It was fun to have it be there.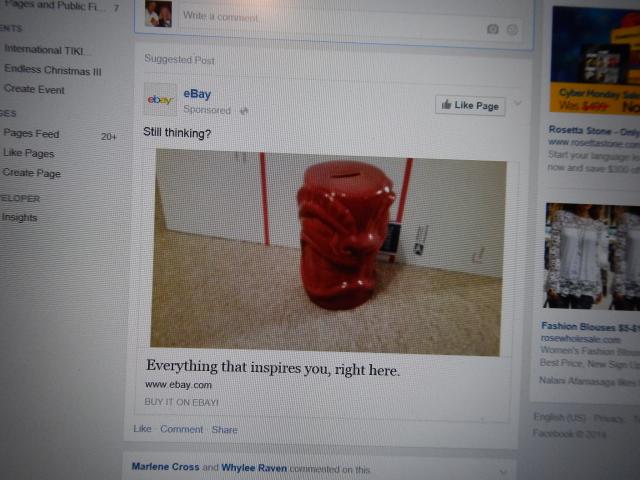 Last night I tried to take a photo of the moon but it was so bright that you couldn't see it. I just remembered what to do, a Tiki Hula tip, but now it's too late.



========================================

I got out my Moko book to look up some more designs for Tiki Bob. This one is spears and fish scales.


I started by carving in some rows for the designs.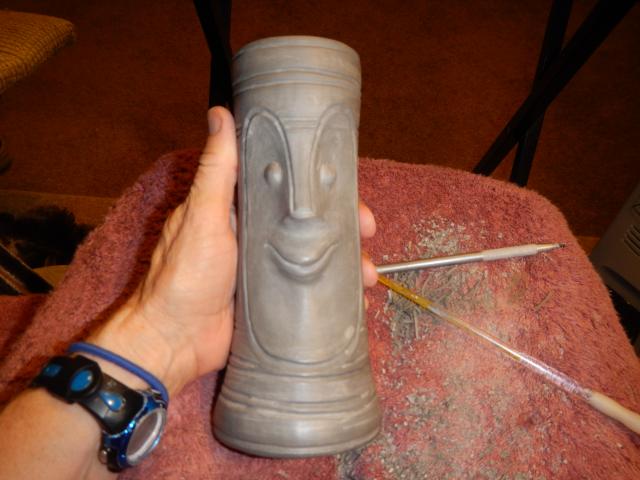 All the way around.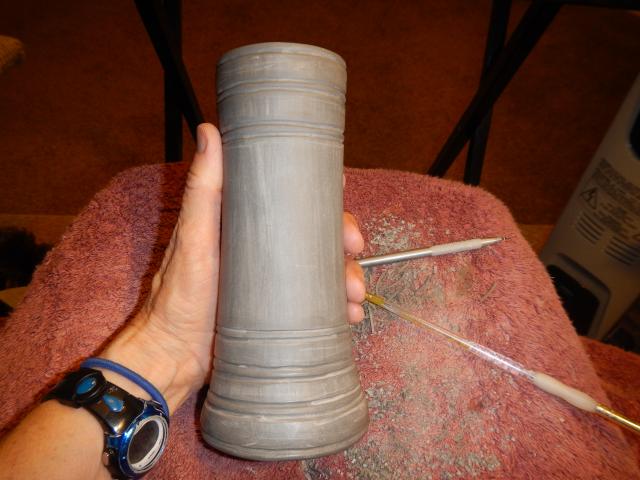 Spears.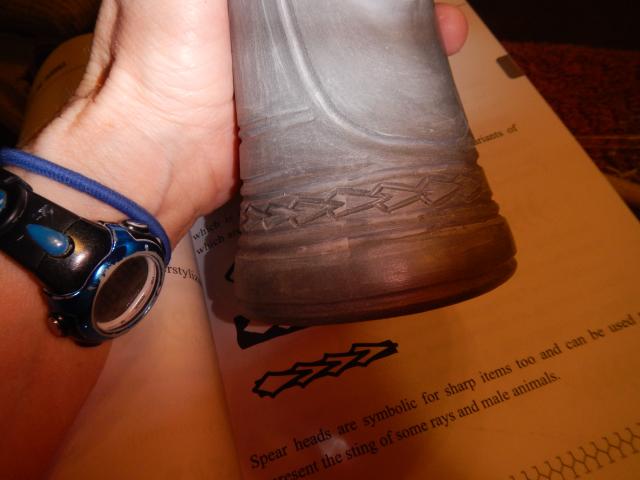 Fish scales.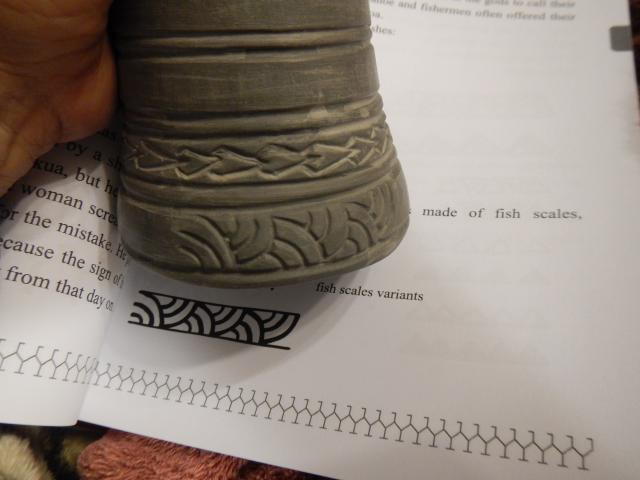 I finished off filling all the rows and then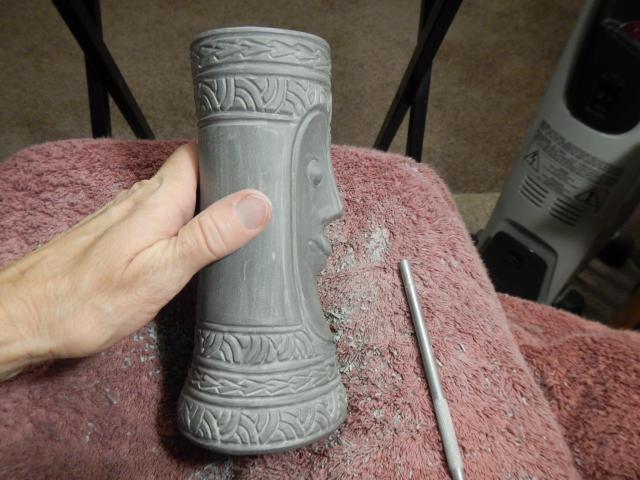 I choose a design for the rest of the mug.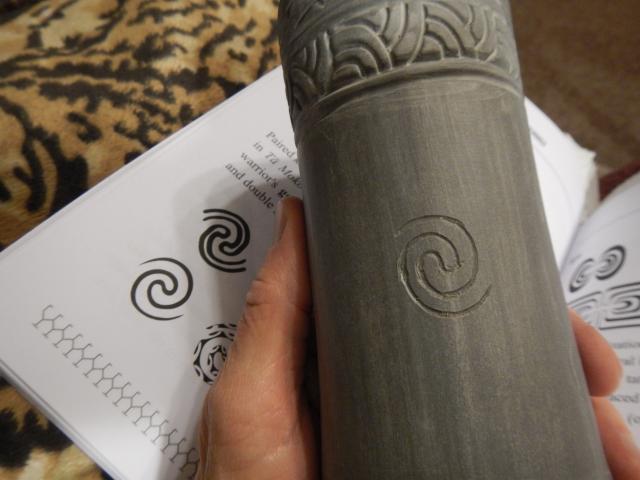 All done and posing.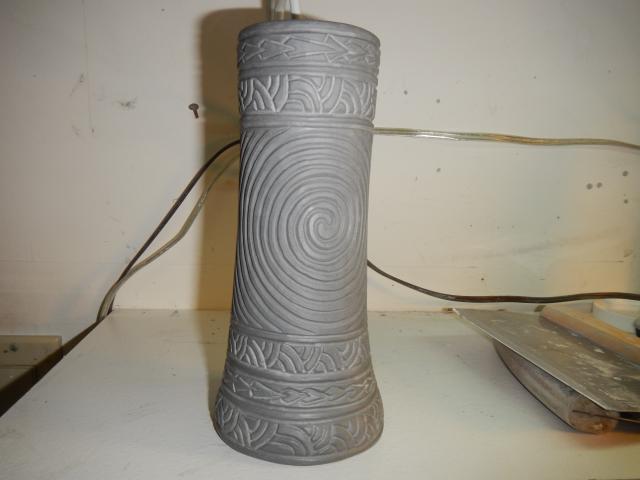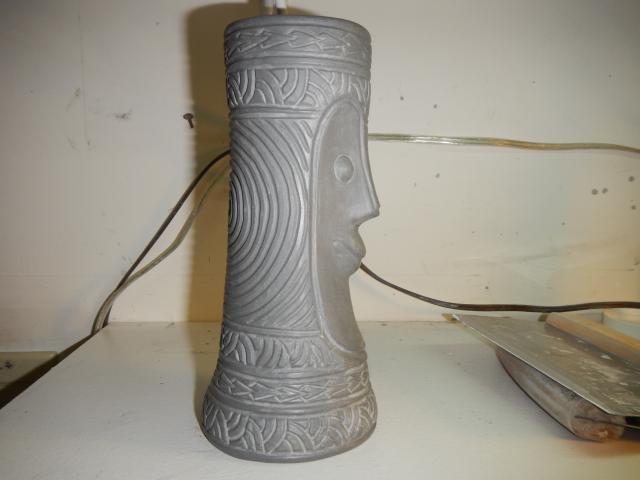 A photo without the flash shows the carving is deep.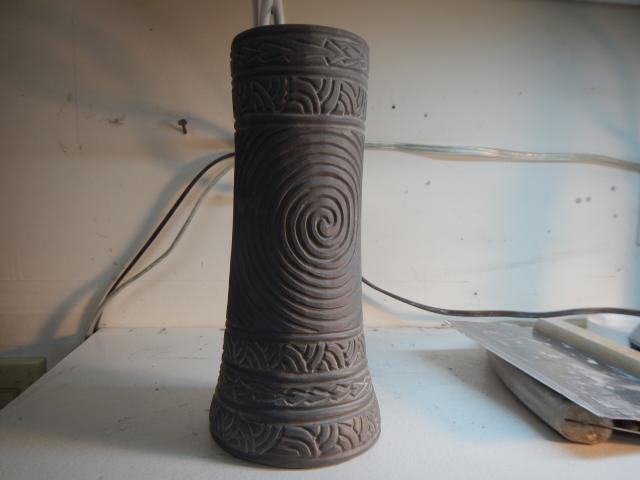 ========================================

That's all for my Saturday posting. Now it's time to do the laundry! Cheers, Wendy







_________________


&nbsp


&nbsp