danlovestikis
Grand Member (8 years)


Joined: Jun 17, 2002
Posts: 7433

Posted:

2016-02-18 8:33 pm

&nbspPermalink

hang10tiki it was so nice of you to give us the mask. It is very much appreciated.

TikiAno where is the spicy GROG?

IDoVoodoo I'm going to be so happy when these are shipped and I'm back to one of a kinds to glaze.

JenTiki then it worked out for the best. kingstiedye is saving up for a ticket to Charlotte.

===========================

I had a photo of the mask where it has been hung and I can't find it. I recently changed to Windows 10 and it doesn't default to the first page of my photo files. It puts photos wherever it wants. I'll do another one soon.

===========================

Wish List #6 is stuck on the Hot Tub Hula Girls.

I do four at a time by bringing a tray to the couch.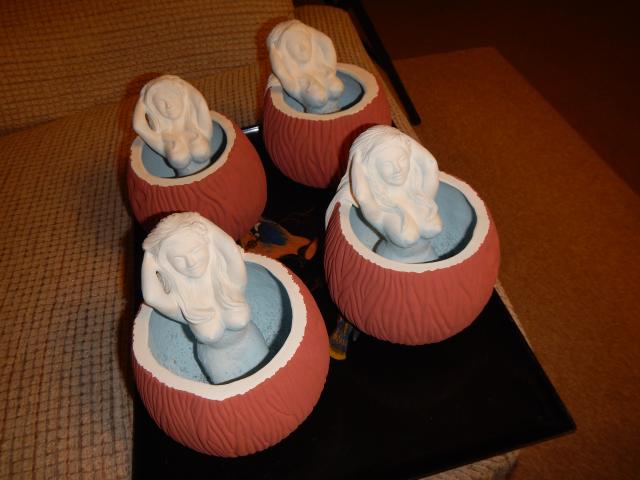 I'm doing one blond this time for Bulkmar Abdoberman.



Starting at 7 am I did all 30 first hair layers of glaze and then let them dry overnight.



The next day I started at 7 am again and I did all the second layers.



I found one with a missed area. I did both the same day to catch it up.



Now these are drying overnight.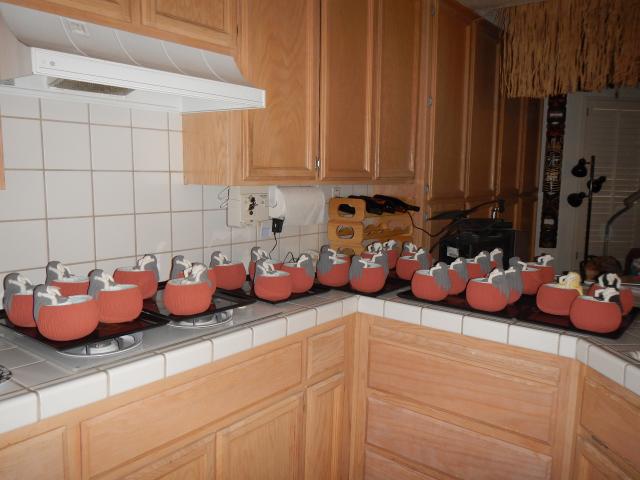 So many steps for each mug but I'll get them done. Cheers, Wendy


_________________


&nbsp


&nbsp