danlovestikis
Grand Member (8 years)


Joined: Jun 17, 2002
Posts: 7216

Posted:

2017-07-28 08:41 am

&nbspPermalink

HopeChest, Piddersthecat thank you. I was super happy that it came out like I'd hoped. Some mugs just work out and some take a year of tweaking. HopeChest your mug is being glazed a fourth time and then back in the kiln )=: I'm learning a lot about my glazes and how they react to each other.

lunavideogames What's a lime wheel? Is it like a Doorkey? My sister was so sad to find out that wasn't a pet related to a Donkey. Oh you mean on the Fruity Tiki Bob bowl! That whole bowl came out without any tweaking. You just never know. Same with the Disney tiki.

Hang10tiki that's so fun to hear. These "babies" leave home and never write.

===============================

Wish List #7 for luanvideogames

So many photos and so little time. It took a couple of hours just to get them edited down to these. But I think I'll have to put them up in phases as the day goes by.

First phase was posted when I did the sculpts. Then the firing. Then washing. Next phase is glazing and here comes da photos.

So many colors for four mugs each with a variation.


lunavideogames picked colors for the first three saving the last mug to be decided on later. They are bright like the title on Star Wars because these mugs represent Jaba The Hut and Leah. Am I still spelling that wrong?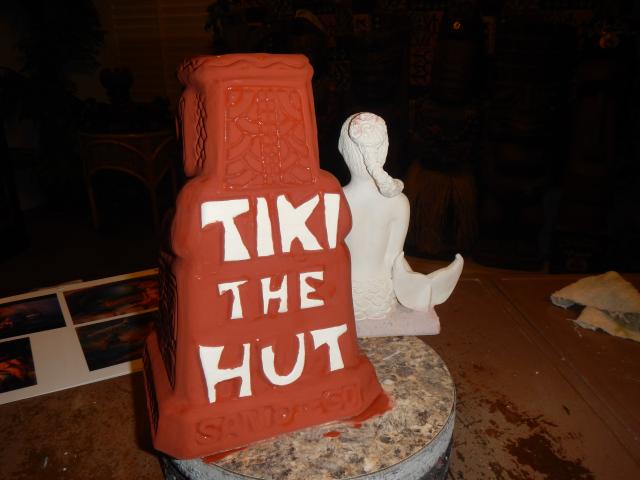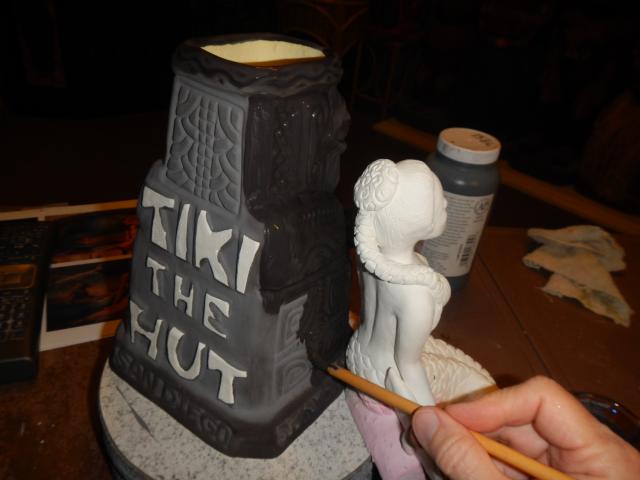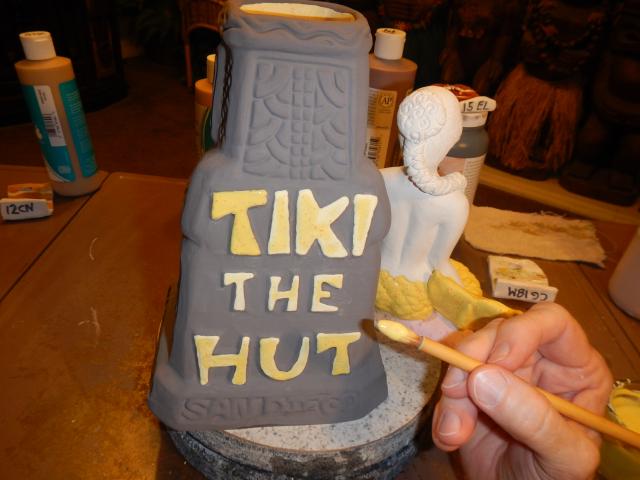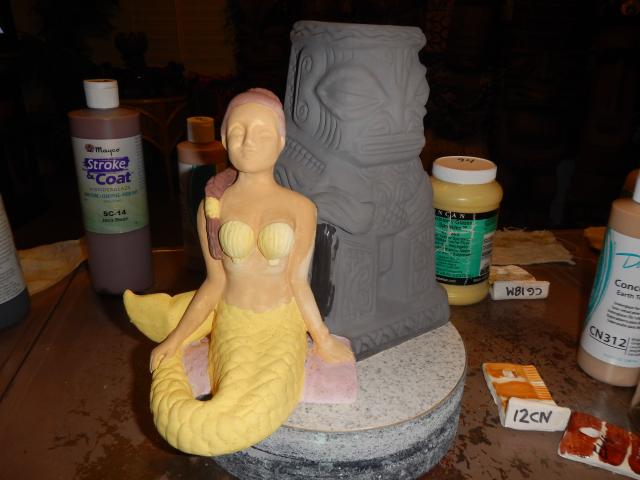 I was not smart when sculpting. The hair rolls under and I have to glaze it and the skin.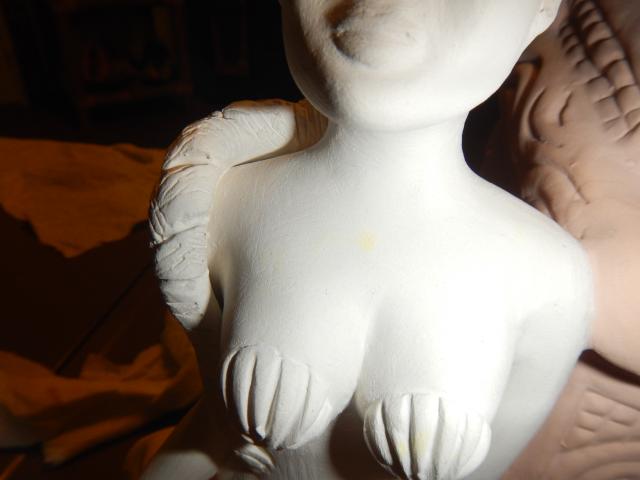 I did the 3 layers on the hair and then scrubbed it off the skin. Then I did 5 layers on the skin but still had to go back and touch up the hair where it was touched. So much labor to glaze these mugs. I even used toothpicks and skewers to reach areas between the tiki and the mermaid.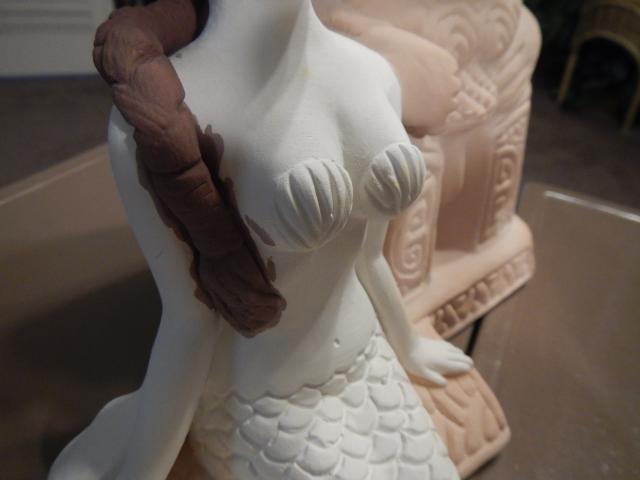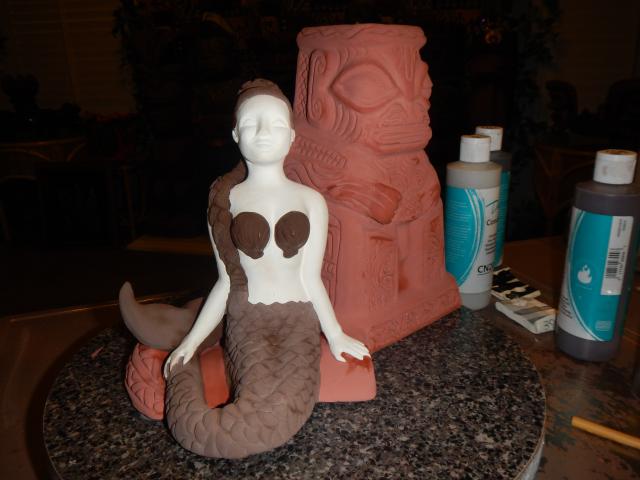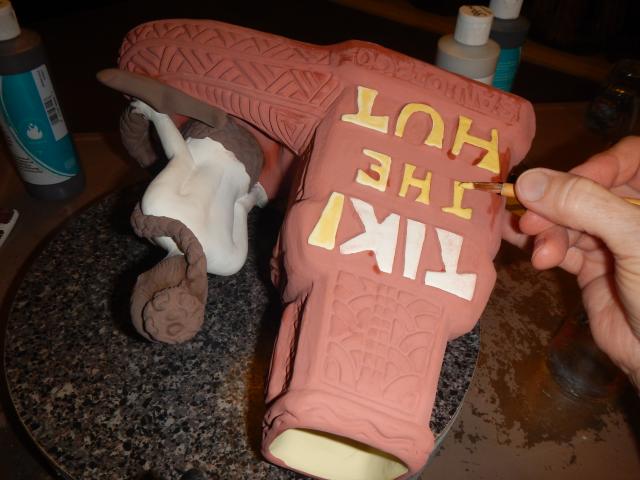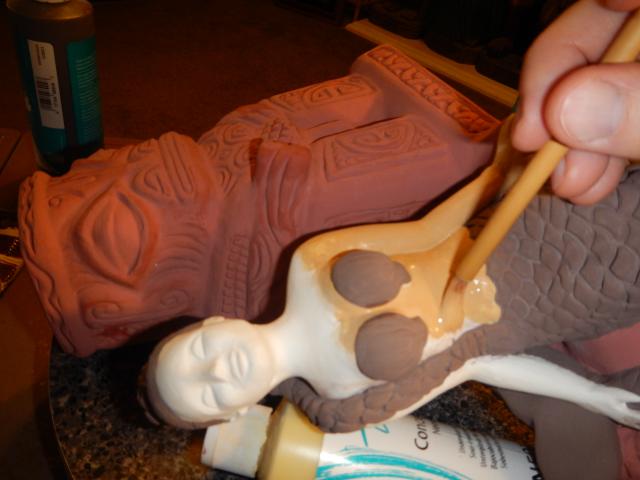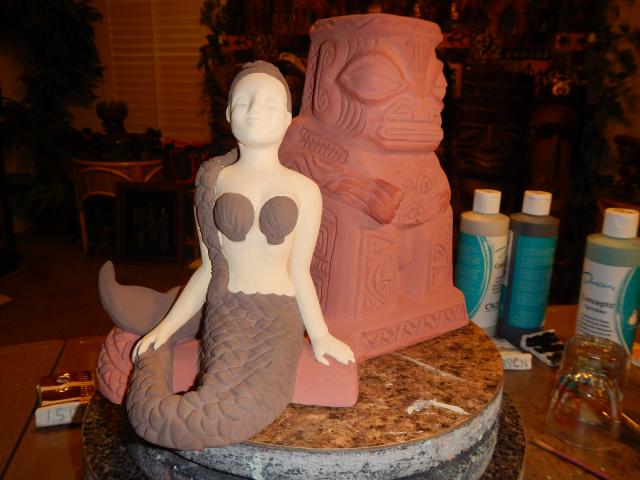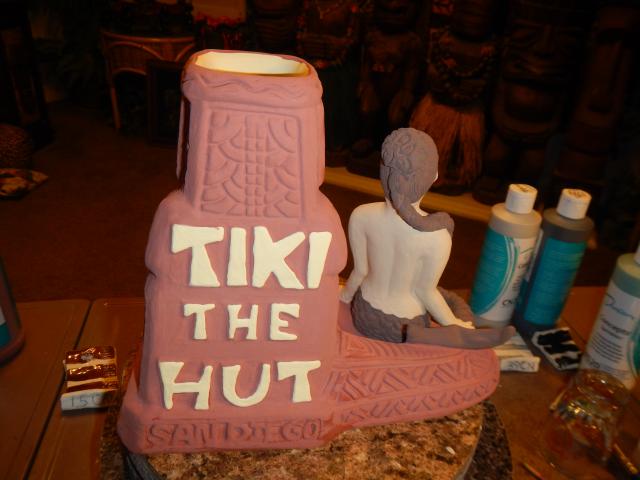 Polynesian Paddy built a sand beach near the creek in his backyard. I bet this goes into Tiki Magazine. He's drinking from one of my mugs!










_________________


&nbsp


&nbsp