Ms. Hula Hula
Tiki Centralite

Joined: Dec 01, 2003
Posts: 44
From: Floridiana Festival & Highwaymen Artist


Posted:

2011-01-13 8:30 pm

&nbspPermalink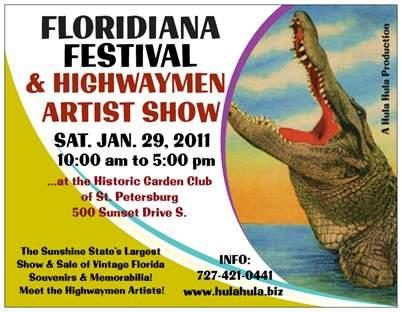 Wow, our 10th edition of the Floridiana Festival & Highwaymen Artist Show, already. Join us on Saturday January 29th, from 10 am to 5 pm, at the historic Garden Club of St. Petersburg, 500 Sunset Drive South in St. Petersburg, at the intersection of 5th Avenue SOUTH and Park Street - on the intracoastal and just across the bridge from Treasure Island.

We have terrific vendors of vintage rattan, tropical decor and lighting, oodles of old Florida souvenirs and memorabilia, Florida KITSCH KITSCH KITSCH, postcards, travel ephemera, and there is always, always some vintage tiki. We have exhibitors coming over from the east coast, some coming down from the northern part of the state...and it's gonna be a great day as always.




PLUS, we have many of the original Florida Highwaymen artists appearing as always - James Gibson, Issac Knight, Willie Reagan, Robert Lewis, Roy McLendon Sr., Curtis Arnett and MARY ANN CARROLL. Yesterday I got a call from one of the most elusive/reclusive of the Highwaymen - Cornell (aka Carnell) Smith - and he'll be joining us as well. We also hope to see Al "Blood" Black. (And any Floridian up on their history is gonna know about the Florida Highwaymen).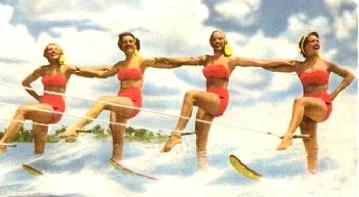 Special features are always one of our biggest draws and we have great fun with our lecturers and performers. Author Lu Vickers was at our show in January last year (and was next invited to the Hukilau) giving a talk on Weeki Wachee and brought a whole crew of the original mermaids. And she'll be back with us on January 29th, and the mermaids will be swimming on over as well. Plus, Lu will give second presentation in the afternoon, on her most recent book. Poor Cypress Gardens, now LegoLand. We're hoping to see some of the original water skiers stop by, but check back on our website for details.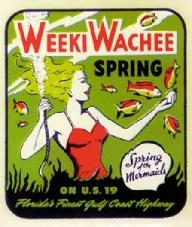 Show opens at 10:00 am - arrive early so you can enjoy a full day, mingle a little with the Highwaymen artists (these guys are gettin' up there - most are in their mid-70's, but they've all got that really cool vibe, so meet them before too many more years go by - they're legends). And of course SHOP, enjoy Lu's two lectures, see some of vintage Florida tourism flicks...a great way to end the month (and hopefully we'll be back to February warmth afterwards).

It'll all be over at 5-ish...and we'll start planning for 2012. Hope we see some Tiki Central friends!




_________________
Don't miss the 2011 Floridiana Festival & Highwaymen Artist Show - Saturday, January 29th at the historic Garden Club of St. Petersburg!
A few special guests this year!

[ This Message was edited by: Ms. Hula Hula 2011-01-13 20:36 ]

[ This Message was edited by: Ms. Hula Hula 2011-01-13 20:39 ]

[ This Message was edited by: Ms. Hula Hula 2011-01-13 20:39 ]

[ This Message was edited by: Ms. Hula Hula 2011-01-13 21:10 ]

&nbsp


&nbsp