TikiTomD
Grand Member (6 years)



Joined: Sep 20, 2009
Posts: 696
From: Flagler Beach, FL


Posted:

2012-05-27 08:25 am

&nbspPermalink

Wendy, I'm honored to be your friend!

Q-tiki, hope you can swing one of the McVicker Polynesian Fire Dance prints.

------------

We're battening down the hatches this morning at the Blowfish Bar in anticipation of Sub-Tropical Storm Beryl. The expectation is that it will be no worse than a winter Nor'easter.

Among the treasured booty from Hukilau 2012 was a Mai-Kai Mystery Girl art print by Robert Jiménez (zerostreet) and a Mermaid pencil sketch by Robert's talented young daughter, Amanda...





I'm supposing the expressive faces represent appreciative porthole viewers at the Wreck Bar.

Just got the Mai-Kai Mystery Girl print back from the framer...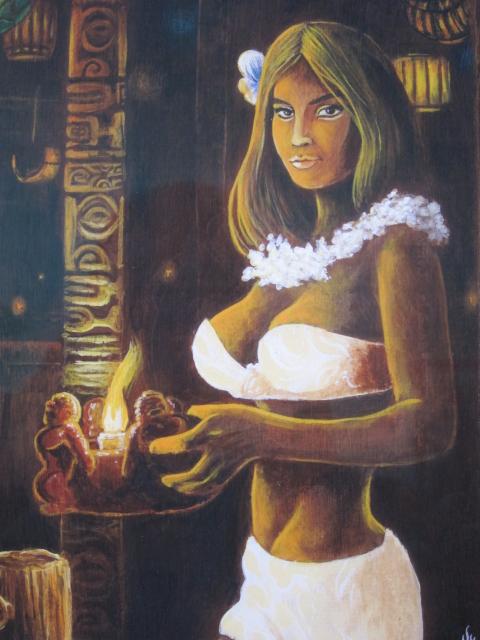 She joins other favorite art by Robert over the sliding glass door...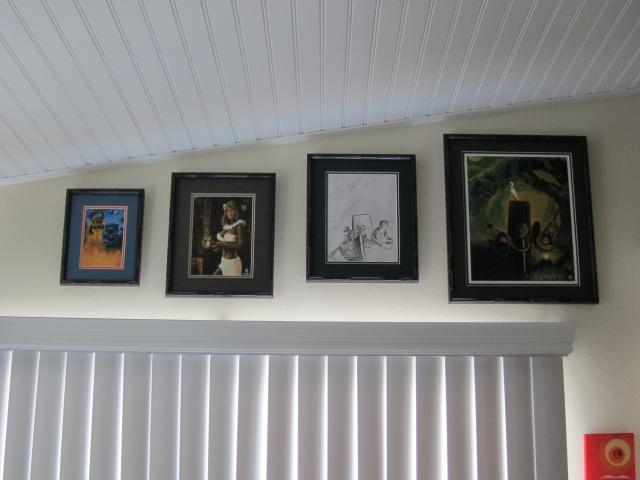 It's appropriate that she is in proximity to Swanky's beautiful Mai-Kai Mystery Girl Bowl...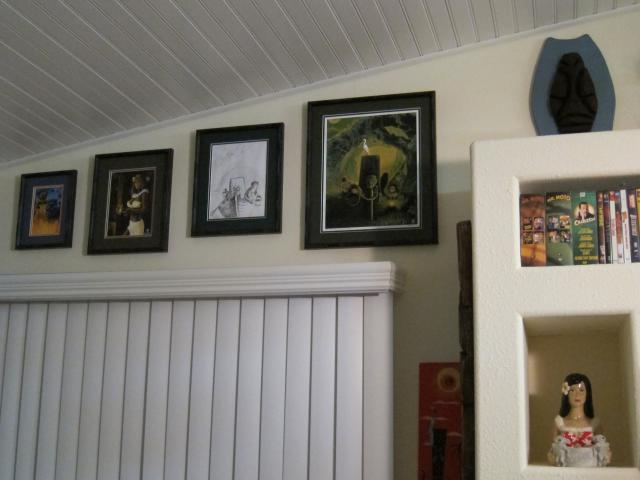 Hurricane Hayward posted an informative review of the Mystery Drink on his blog, The Atomic Grog. Swanky researched the earliest origins of the Mystery Drink, coming up with the menu evidence that the Mai-Kai's Mystery Drink preceded that of its earliest known competitor for that claim, the Kahiki, which opened in 1961. Here's Swanky's blog on the subject. I found a 1958 article in the news archives that also supports the Mai-Kai as the original source, and then there's this November 6, 1959 ad from The Miami News that equally settles the case (there were earlier 1959 ads just like this one in the same paper)...





There is a news article claim that the first Mai-Kai Mystery Drink went to a South Florida entertainment columnist. Swanky gives some credence to this, given the Mai-Kai's undoubted desire for publicity regarding the event. That columnist later went on to locally perform standup comedy routines. He also wrote scripts for British comedian Benny Hill. For those of you who don't know Benny Hill (he died in 1992), here's a video sample. Charlie Chaplin was said to be a Benny Hill admirer.

-Tom

&nbsp


&nbsp