mrsmiley
Tiki Socialite

Joined: Apr 03, 2002
Posts: 3193
From: Las Vegas, NV


Posted:

2011-07-03 01:16 am

&nbspPermalink

Normally, I wouldn't post the same image that has already been posted, but.....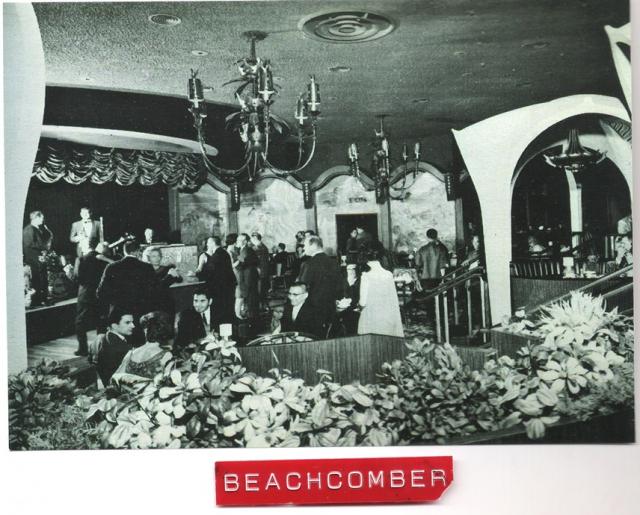 Inky and I were rummaging around the old DTB location at the Sahara, and a found a portion of a Soup and wine menu on the top of a shelf in an office in the kitchen. As we felt we had covered the place thoroughly (Pug and I turned the place upside down over a week ago) we were walking out ant I looked down and....FOUND THE PHOTO ABOVE ...just LAYING THERE IN PLAIN SITE! WHAT?!?!where did it come from ..why was it sitting there? how did it manage to be in PERFECT CONDITION!??? Oh well, it is ours now! Oh, the BEACHCOMBER Dymo Label is something I peeled of the Muzak station!
Here are both sides of the portion of that Soup and Wine menu;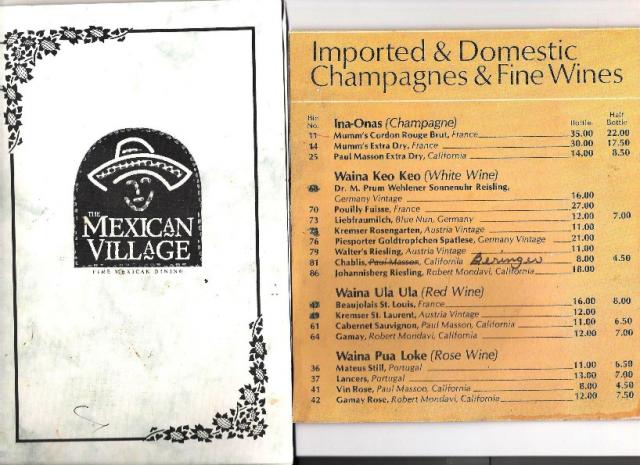 Note Mexican Village is the name of one of the restaurants that opened in the Don's location!

_________________
I'm the most thirstiesterest of all!
TRADER VIC'S stuff for sale on EBAY 1957SPUTNIK
http://shop.ebay.com/1957sputnik/m.html
If you like it, it is ZAZZ! If you don't it is RAZZ!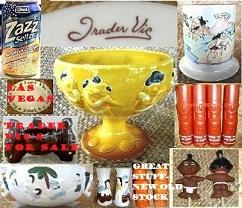 [ This Message was edited by: mrsmiley 2011-07-03 01:17 ]

&nbsp


&nbsp