bigbrotiki
Tiki Socialite

Joined: Mar 25, 2002
Posts: 11597
From: Tiki Island, above the Silverlake


Posted:

2011-07-27 09:47 am

&nbspPermalink

Those Facebook photos are wonderful people portraits, Dean! They don't look flashed at all. I am more of an art and architecture photographer, so my photos below will complement yours nicely.

I felt very fortunate to be invited to the in-official opening of this Tiki Temple. And it is very gratifying for me to be able to proclaim it as such! This place has struck the ideal balance between traditional and modern, it seems to me. While it is open to the street on two sides, with lots of light coming in thru tall windows (modern), it's space inside is layered and complex enough (lik a classic Tiki bar) to not be stark and boring. And the floor-to-ceiling textures provide that escapist urban island experience that makes Tiki style what it is.

One great concept of Trader Vic's Portland is that it has its bar in the center: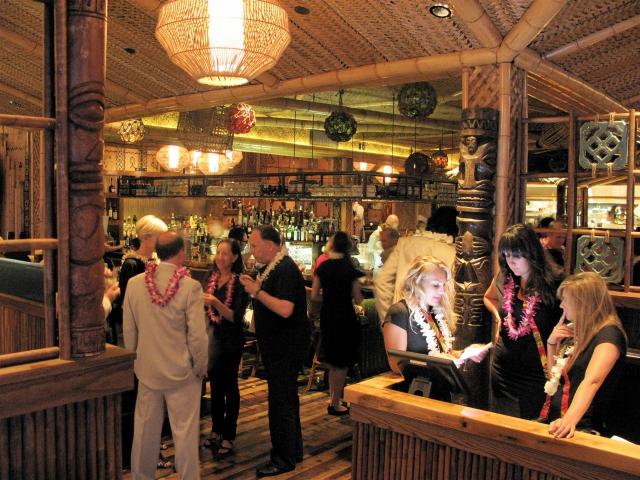 Hostess stand with bar in background

The bar is open from three sides, and the restaurant radiates out from it in circles...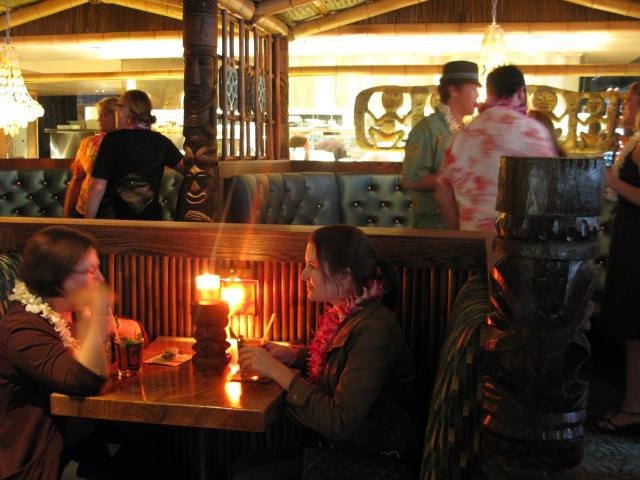 Happy Tiki revelers

My favorite seating would be these two booths, slightly elevated, with a view thru to the kitchen behind them:




And what a yummy view to that is! The concept of many Tiki Tapas (appetizers) is just what a menu needs in this economy: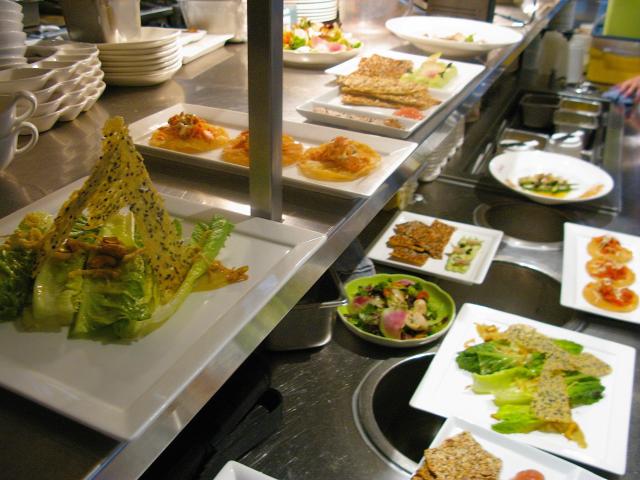 The perfect food to complement your cocktails!

Here is happy bar manager Josh introducing the "Nelson's Blood" cocktail (mentioned in the blog above), wearing the brand new Shag designed Trader Vic's Aloha shirt!: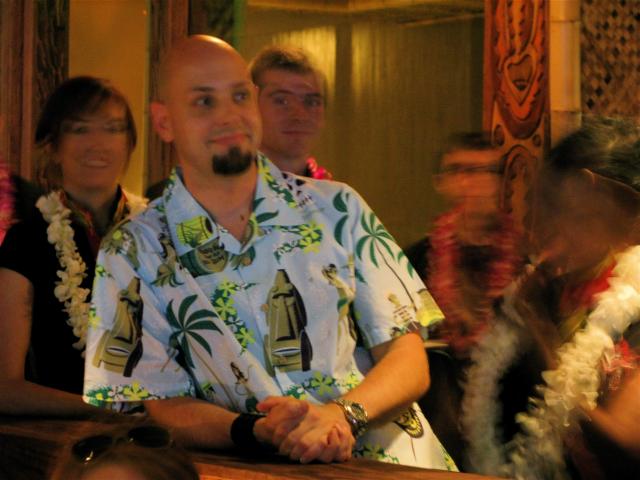 And here are the bar Menehunes busy at work: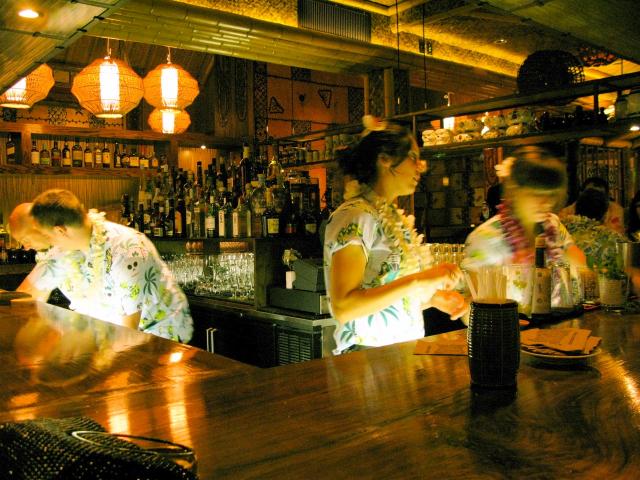 There are many beautiful sections to the place, like this row of seating, alongside the back of the bar: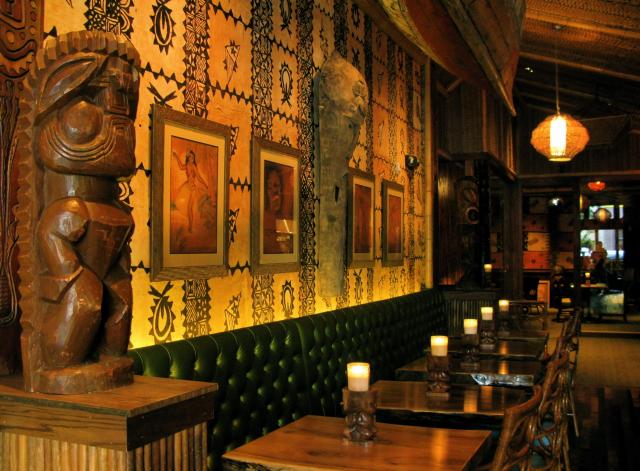 I especially like this Tiki: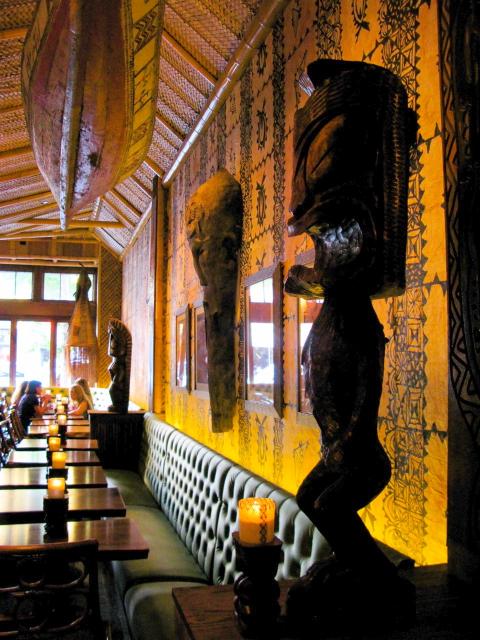 ...the guardian of the bathroom hallway: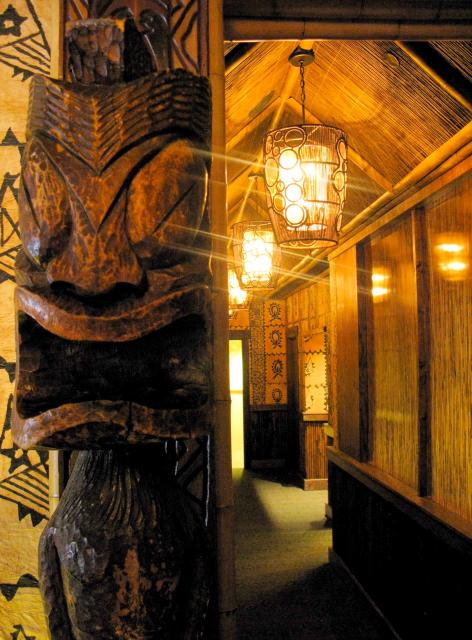 The canoe above hails from the Vancouver Vic's, I believe: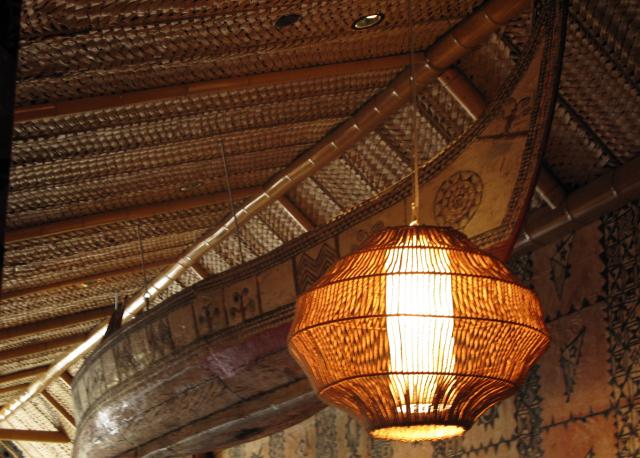 Even the backside of the bar is enticing looking: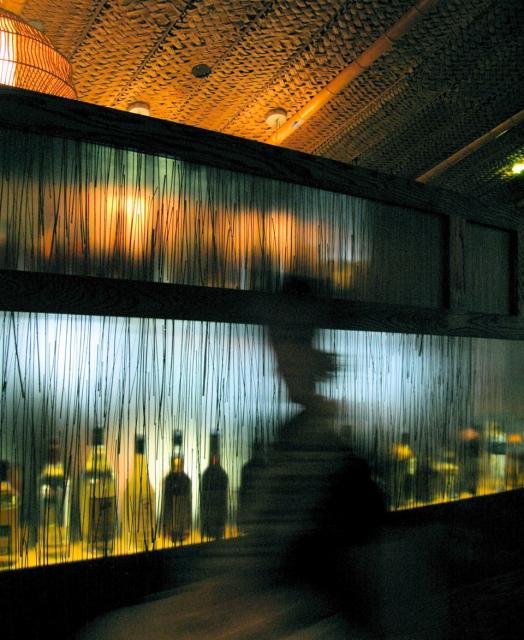 [ This Message was edited by: bigbrotiki 2011-07-27 11:28 ]

&nbsp


&nbsp