tigertail777
Tiki Socialite

Joined: Nov 25, 2004
Posts: 679
From: Oregon


Posted:

2013-06-05 5:37 pm

&nbspPermalink

Hey thanks for stopping by and the Birthday wishes littlegiles!


A few more pics of some details before the opening...

First off the too cool tiger sculpture my folks got me for my Birthday. I will show more detailed pics of it in a bit (never mind my horrible hair, I just woke up since it was a work night).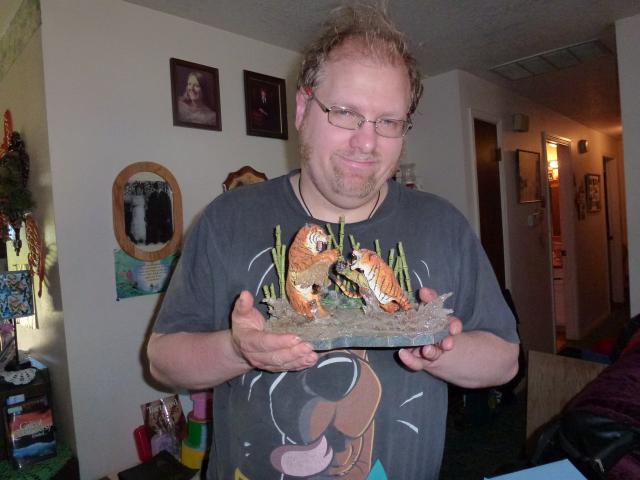 My dad and sister's husband who worked on digging the ditch for the electricity earlier surprised me with a nice new wood chip covered trail. No more clay mud feet coming inside YAY! Bonus: it's cedar chips so it smells nice.
Eventually I am going to get some solar tiki torches to line the path so I don't kill myself trying to use a flashlight getting back to the house at night.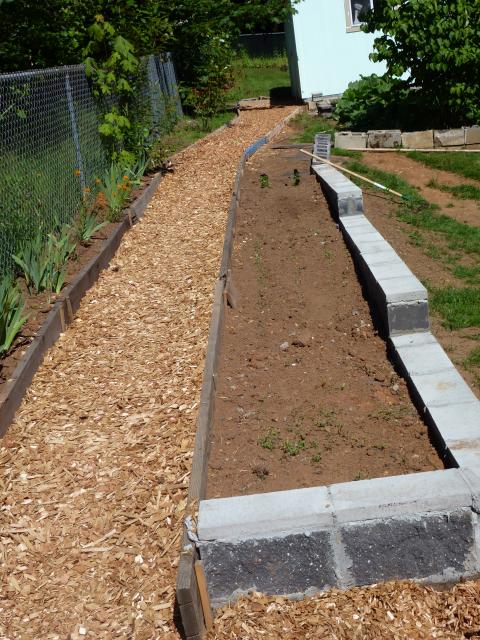 Found this spectacular old architect style arm lamp on ebay. It positions really well, much better than my old defunct spring arm modern lamp, and best of all it had "color correct" lighting: it takes one fluorescent ring light, and one middle incandescent light. Fluorescent light has a blue tint to it, incandescent light has a yellow/red tint so it sort of balances out for a much truer color under the light. They used to be really popular in graphic design offices, photography studios, and architect firms in the 1950's.




See those really BIG bamboo poles on either side of the desk? Originally I was going to carve open holes in them above each joint so it would have little pocket holes to store stuff in, but was a little afraid it wouldn't work too well and that I might find black mold inside the bamboo as I had with some of the smaller stuff. So instead I drilled holes big enough to put some small bamboo pieces into to use as hangers for some of my tools.




Remember those crappy looking overhead cords? I hated those it ruined the whole look so I took a page from Wendy and Dan and used some plant vines to cover them up.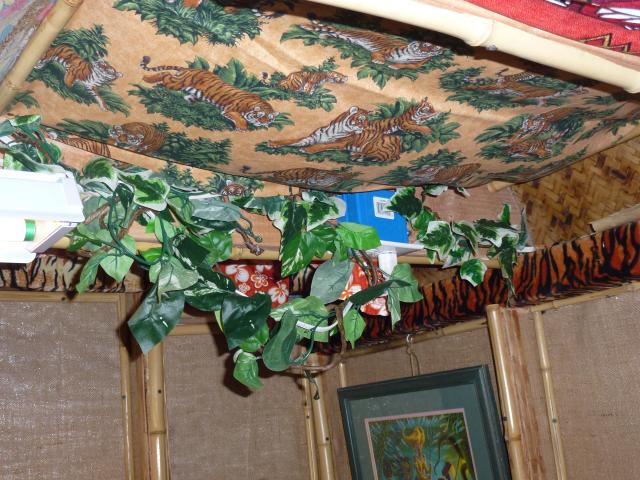 And the vine appears to crawl through the overhead cloth hangings to reach down and wind around the cord on the other side.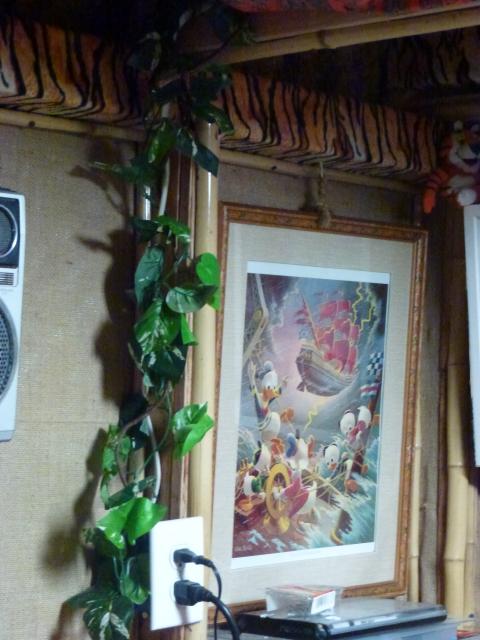 If you look close here you can see the large bamboo halves that flank each side of the door. That same annoying white electric cord runs along the length of the beam above the door so its hid by bamboo pieces. The cardboard tiki pole is just a placeholder until I can make some real ones. It's leftover from my college graduation fair where I had a tiki themed booth to show off my graphic design skills.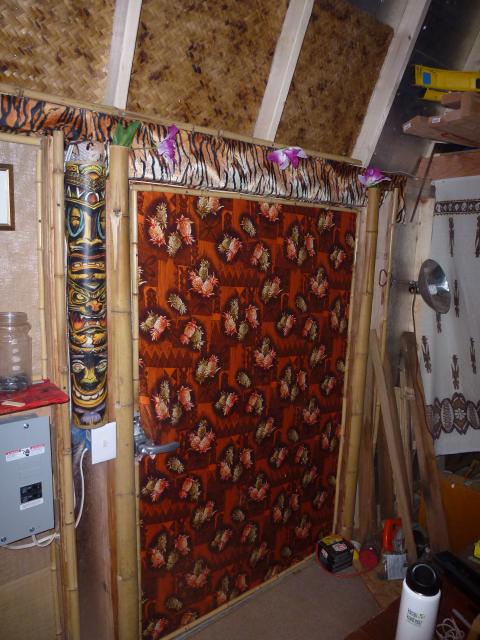 Mom caught a few pics of me and dad at work putting some last touches. This is us together trying to put bamboo over the fraying lauhala matting I put on the end beam of the overhead loft.




Me using a small handsaw to cut some bamboo. I did this a lot for the hut, and a few times the blade slipped and cut me pretty good, or I got bamboo splinters in my fingers (or one memorable time, splinters UNDER my fingernails... ouch.) Behind me you can see part of the tiki fabric wall divider between my half of the shed and dads. I still have a ton of that cloth left maybe make a shirt or something later.




Finally, a more detailed shot of the tiger sculpture in its new home.




Next time will be shots of the party. Aloha my tiki friends.










&nbsp


&nbsp