Zinctiki
Tiki Socialite

Joined: Aug 11, 2010
Posts: 122

Posted:

2014-05-04 6:38 pm

&nbspPermalink



Quote:
---

On 2014-05-04 17:12, VampiressRN wrote:
Wow, another great find for you. Obviously you are destined to "raise the dead" with a sander and a paint brush. Got pictures of where you first refinish ended up in your home? Where are you planning on putting the new find?



---


Well Vamp, I still haven't finished the tiki room so the old bar's getting worked hard in the dining area while it awaits its fate. We did need the extra rum&stuff storage so it's been useful. As to the new find, I don't know. Can't resist rescuing these old bars. Probably sell one or both and build a larger bar upstairs. That was the original plan before life interfered - as it tends to do.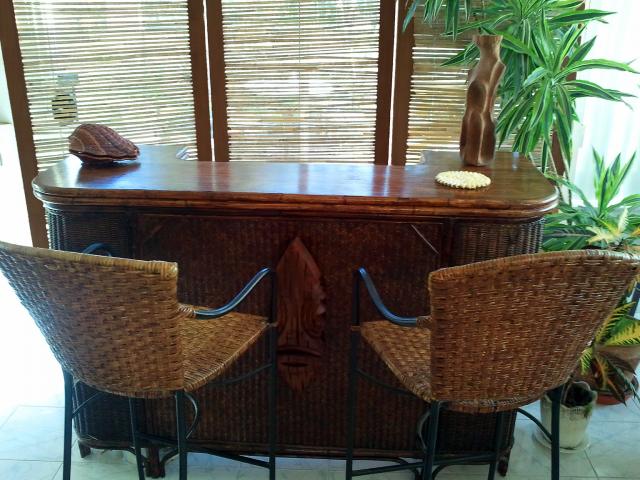 Oh, and I found the original photo of the first one on the curb awaiting the trash truck.




[ This Message was edited by: Zinctiki 2014-05-04 18:51 ]

&nbsp


&nbsp