VampiressRN
Grand Member (first year)



Joined: Nov 23, 2006
Posts: 6165
From: Sun City Lincoln Hills (NorCal)


Posted:

2011-10-20 11:12 am

&nbspPermalink

A gathering place for the sick, injured and out-of-sorts...yes we have a psych ward!!!
Share your horror stories and pictures...a warning to the squeamish.

This year has been a bad karma one for me...had the respiratory plague in Feb/March. Then in August took a bad fall and had a serious break to my right wrist. Broke radius and ulnar bones and my wrist slipped up and back over the broken bones...ouch!!! Luckily Doogie Howser was able to reduce it after excessive attempts in ED...had a very heavy, very tight cast on from knuckles to mid-upper arm for 6 weeks.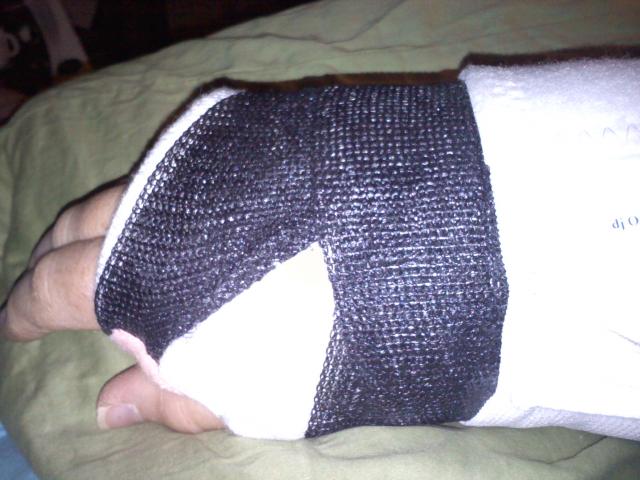 Have been out of the cast now for about two weeks and still can't use my hand. Can only painfully bend my fingers and wrist about 1/4 of the way and have a lot of weakness and still some swelling. Still sleeping in a recliner. Se la vi...at least I have my wrist. Have been off work on disability...which I would rather not be...sigh. Only made it to 2 locations on our Sac Crawl this year...but good to get out as possible with the help of others (still can't drive).

Hang in there all you peeps with your health issues.


_________________


"Oh waiter, another cocktail please!!!"

&nbsp


&nbsp