TikiRootsRocka
Tiki Socialite

Joined: Apr 15, 2011
Posts: 259
From: Los Angeles, California


Posted:

2011-11-02 3:11 pm

&nbspPermalink

Thanks for the warm welcome and words of encouragement!
I look forward to getting to know you all better. I've seen all of your work in this section. Your words mean a lot and your work is an inspiration.

I'm taking this second session a lot more seriously than the first, so I hope to have some good stuff to share. The "b mixed with sand" seems much better for sculpting than the soldate 60 clay.

These next two pieces, are the last from my first session, where we used the soldate 60.

The moai was my first try at slab building.



I don't really like how it turned out, but figured it's a good opportunity to mess around with some underglaze testing. I'm gonna dip half of this in clear high fire glaze to see the color difference.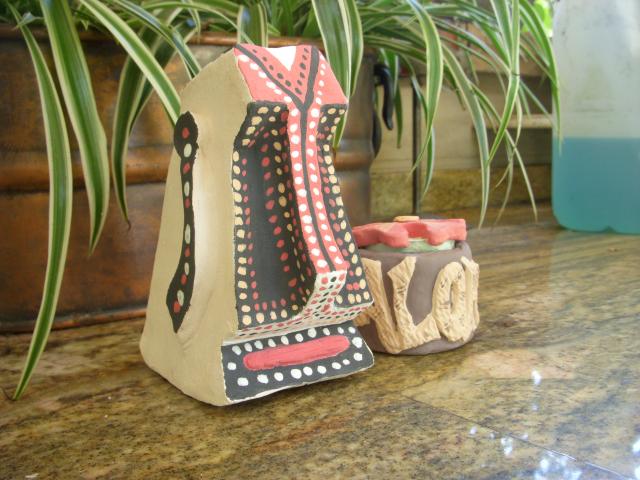 This was going to be a shot glass, but kept taking different directions, and is kind of jewelery box...I guess. This is my second piece messing around with underglaze and I'll be dipping the whole thing in clear glaze.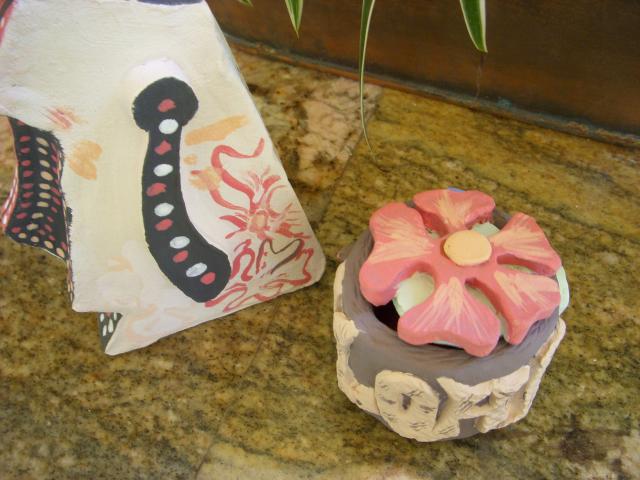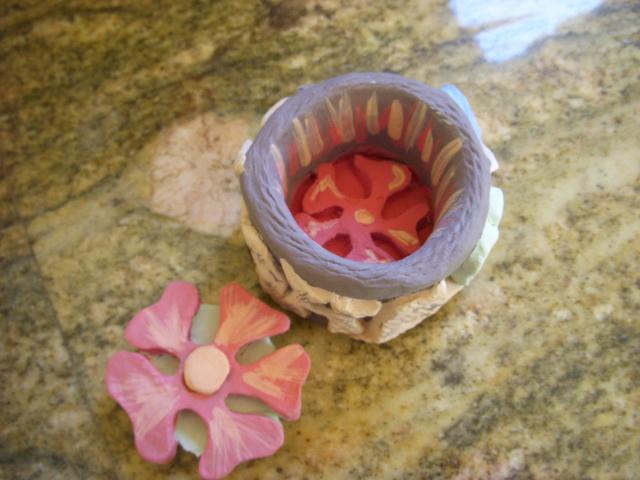 I made some stuff in class last week that should be out of the kiln and I made some stuff at home, this weekend, that'll be going in...class starts in 50.

Have a great day everyone!

*running out the door*






&nbsp


&nbsp