TikiRootsRocka
Tiki Socialite

Joined: Apr 15, 2011
Posts: 259
From: Los Angeles, California


Posted:

2012-05-31 3:53 pm

&nbspPermalink

Hi Wendy and Mike,

Thanks for stopping by!

Great suggestion on the shellac. I think it might also add a little shiny gloss to the jute, to pick-up the super clear shine on the clay.

Below, is a project I started a few days ago. He's on bmix with sand clay and call him "Shaka Rocka."

I can't draw, so I just started building with little planning. I knew I was going for something Maori like and I also knew I wanted the legs to be in a less common style (from my amature knowledge), so he's squatting with his right foot in the back and his left foot in the front.

"Rocka" sign on left knee and "shaka" sign on right thigh.

I also have a hard time envisioning things in 3D, so I have a few mugs in the background to help guide my vision. I've always had a hard time executing the sides of mugs in the hip, thigh, and shoulder areas. Using the visuals was a huge help.

I hope to execute this well enough to justify messing around with making a mold.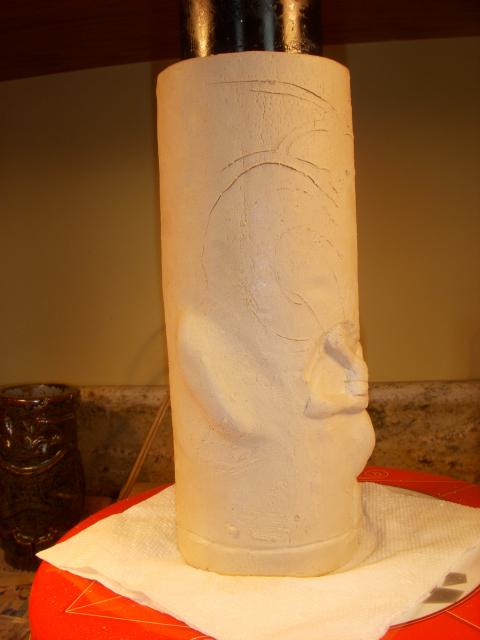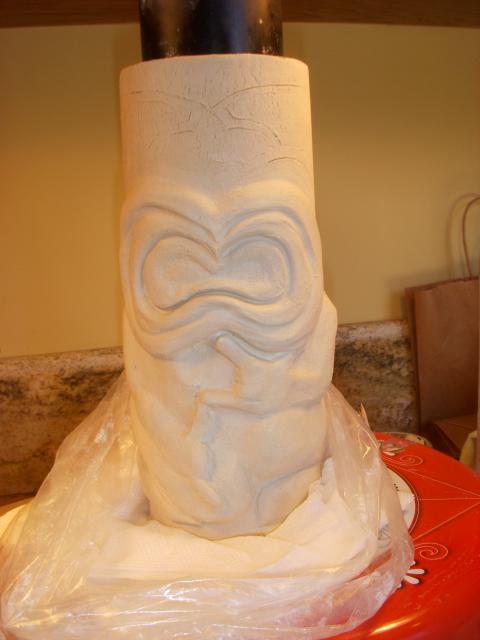 Alohaz!!!



&nbsp


&nbsp