TikiRootsRocka
Tiki Socialite

Joined: Apr 15, 2011
Posts: 259
From: Los Angeles, California


Posted:

2013-11-21 1:01 pm

&nbspPermalink

Thanks, Dan and Wendy! Enjoy the rest of your trip!
Thanks Tiki Ano! That gold glaze you've got is killer!
So here' more of the Ku.
For the eyes, I carved out socket areas, then added and subtracted clay until I was happy with them.


Next, a coil for the teeth.



This is for size comparison. He was about 18" inches to start and the little guy is in my eBay store at auction along with a few other items.
http://k2b-bulk.ebay.com/ws/eBayISAPI.dll?ListingConsole&CurrentPage=LCActive&format=Auction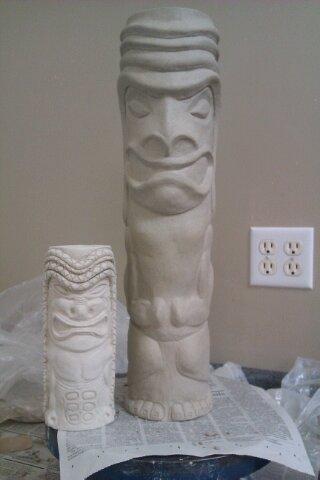 Next is carving the headdress and teeth.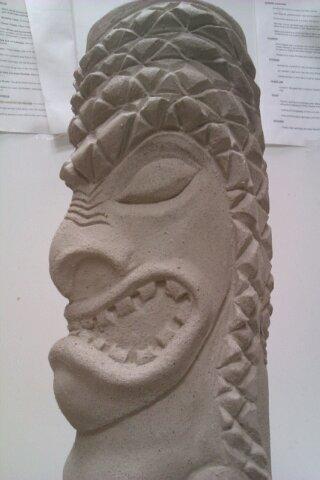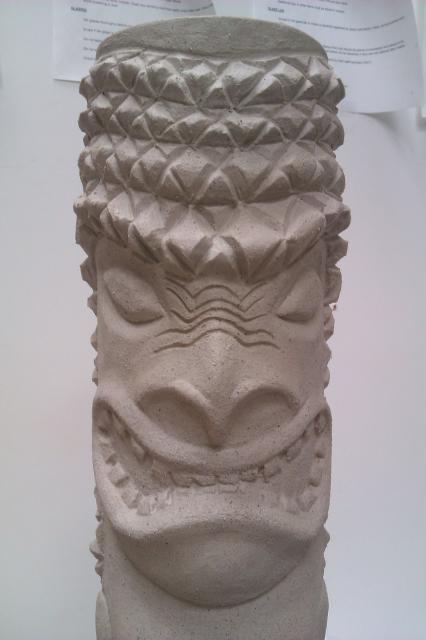 Side and back views.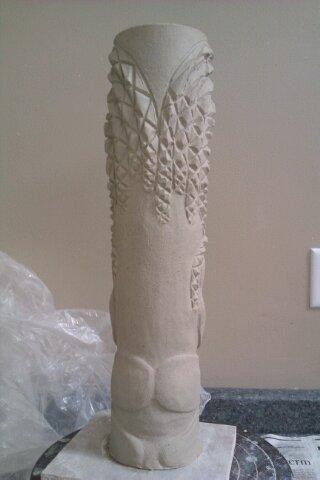 And drying in the green room with one of my PNG drums.




&nbsp


&nbsp