TikiRootsRocka
Tiki Socialite

Joined: Apr 15, 2011
Posts: 259
From: Los Angeles, California


Posted:

2015-09-07 2:31 pm

&nbspPermalink

So... hey everyone! Time flies when you're having fun!

Thank you to EVERYONE who has been supportive of my art over the last few years. This last year has been unbelievable and a lot of you are to thank. Moving forward, I hope to be a better contributor to the forum.

Thanks again for looking and enjoy the rest of your Labor Day!

This piece is the biggest I've ever attempted to throw on the potter's wheel. I started with about 19.5 pounds and ended with a pot, that weighed around 14, by the time I had trimmed and scraped off wet clay.

After I had my general shape. I hand built both headdresses and crocodile serpent handles.

I call this guy, "Sepalam," because he has two different masks, one being a more traditional Sepik River style make with the other being indicative of the Abelam people, also from the Sepik River region.

Crap! I just realized these are old pics...the Sepik River side is all inlaid with shells. Well, hope you enjoy. These still aren't finished as I've got handmade beads, that'll be laced up with jute yarn, giving the headdresses a little more presence.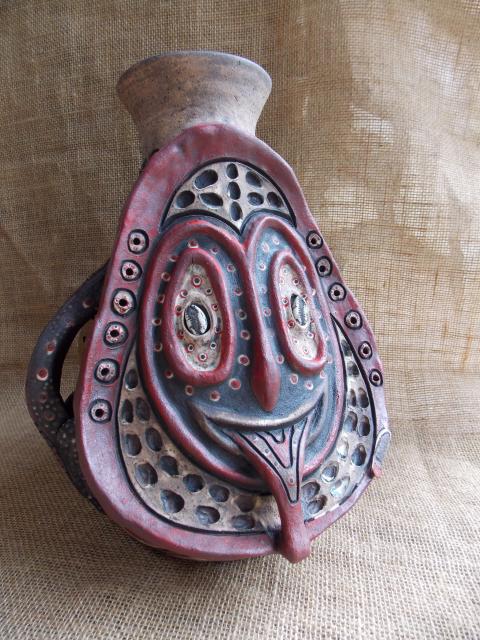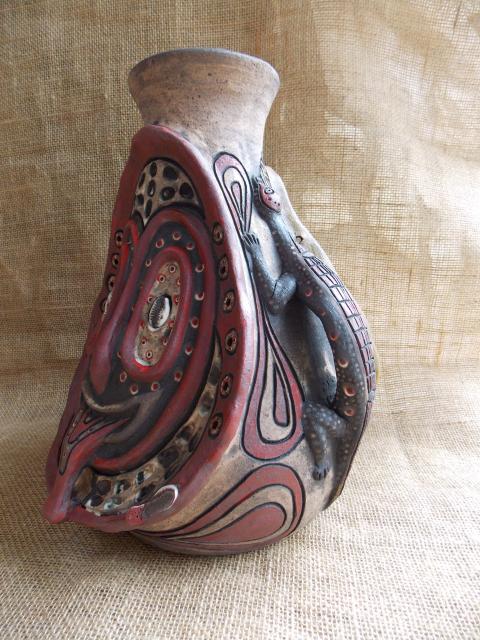 &nbsp


&nbsp