danlovestikis
Grand Member (8 years)


Joined: Jun 17, 2002
Posts: 7578

Posted:

2011-11-30 10:32 am

&nbspPermalink

Hi Friends, I'm posting information for a dear friend Roge. Wendy


IN HIS OWN WORDS!

A NOTE FOR THE NEAR FUTURE: WE WILL BE PRESENTING A NEW TIKI LAMP DESIGN. THERE WILL BE CHOICES AVAILABLE FOR CUSTOMIZING YOUR TIKI ISLAND HANGING LAMP. (Nov 30th, this evening photos & description, west coast time)

WENDY CEVOLA IS NATIONALLY KNOWN FOR HER TIKI SCULPTING. SHE MADE THE ORIGINALS AND WE ARE MAKING MOLDS AND CASTINGS AND COMBINING THEM INTO A GREAT LOOKING RED ROCK TIKI LAMP. WE PLAN ON HAVING PHOTOS UP BY tonight November 30th, Pacific coast time around 6 to 8 p.m.

IF YOU ARE A FAN OF HAWAII, EASTER ISLAND, TIKIS, THEN take a look, see you tonight!

This Tiki Lamp has been a fun design project. I contacted Wendy Cevola to sculpt the Tiki Head and the Easter Island statue. So thanks to her artistic nature, we have the heads. I made a mold off and cast them using a red resin (per Wendy's request) which has become part of the rock panel sides. Real Lava Rock has been added to the black putty seams. You can choose to have solid red resin rocks or a mixture of red rocks with black poured around each one to restrict the light coming through. Ask for a design form to be emailed to you.

Measurements are 15 lbs, 10.5" wide x 15.5" high, a four sided rectangle with an open bottom for down light and a closed top. The lamp is wired with 15 ft of chain and 18' of wire/plug/on-off switch and 2 ceiling hooks.

The time it takes to make a unit is between 2 and 3 weeks.


To Order or view his lamps go to this link later tonight. 11/30/11.
http://www.etsy.com/shop/ArtLampDesignByRoger?page=1

This is the lamp I ordered from Roge in colors of my choice.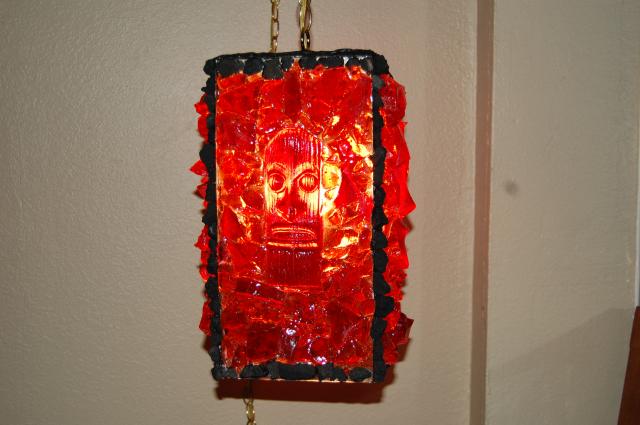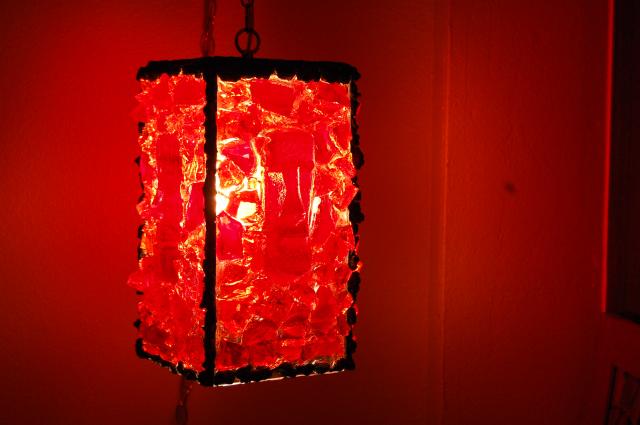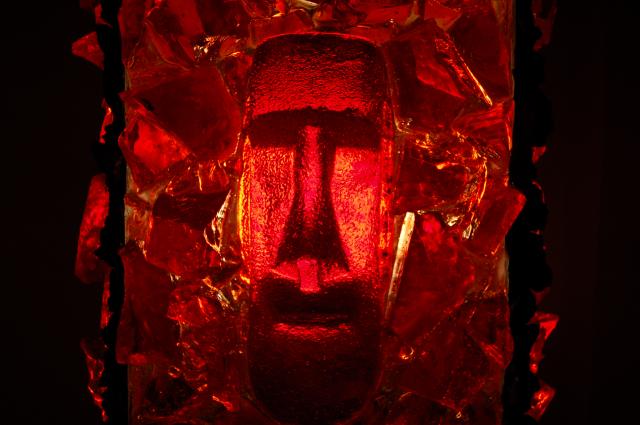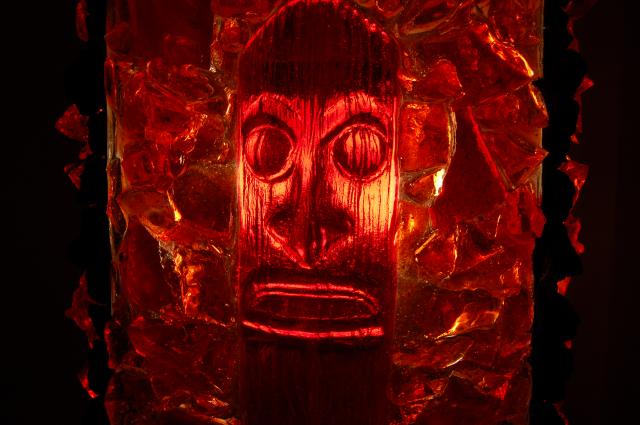 Roge is the original resin chunk lamp artist from the 1960's. I thrilled to have been able to do the sculptures of the tikis for this lamp. You can customize your order to your favorite colors, check it out friends. Cheers, Wendy

PS step by step images of this lamp as it is manufactured are on my "other crafts" thread.
http://www.tikiroom.com/tikicentral/bb/viewtopic.php?topic=38423&forum=18&start=600&637





[ This Message was edited by: danlovestikis 2014-08-28 08:35 ]

[ This Message was edited by: danlovestikis 2014-10-11 09:16 ]

&nbsp


&nbsp