TikiTomD
Grand Member (6 years)



Joined: Sep 20, 2009
Posts: 696
From: Flagler Beach, FL


Posted:

2011-12-16 07:52 am

&nbspPermalink

Swanky, at the very least, the

hotel

's insurance premiums probably ballooned, cutting into a marginal income.

Sven, that falling Tiki warning sign is a gem. Wonder if that was the direct result of the incident in this thread? Pat and I stayed at the Ka`anapali Beach

Hotel

on Maui in July of 2001. We loved the place; the

hotel

staff did their best to acquaint guests with Hawaiian culture, art and activities.

As to photos of Tikis at the Kona Lagoon

Hotel

, I'm hoping that our TC Ohana in Hawaii can help, as I've not been successful thus far in finding any.

This 1952 map of Kahalu`u Beach by Henry E.P. Kekahuna at the Bishop Museum was based on field work conducted in 1949 and 1950, before development. It shows an amazing concentration of archaeologically and historically-significant sites on that area of the Big Island's Kona Coast...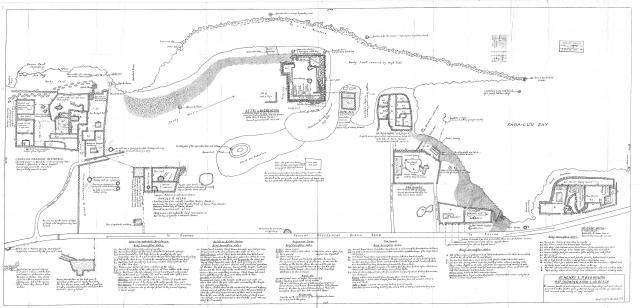 The map details the pre-Kona Lagoon

Hotel

layout of the Ke`eku Heiau, as well as the tale of the Maui chief's sacrifice. For dog lovers, there's kind of a Greyfriars Bobby story here, the Hawaiian version...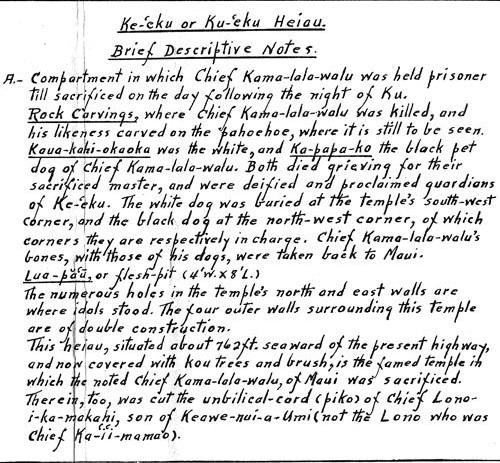 Never knew there was such a thing, but Ku`emanu Heiau, a temple of surfing, was sited at the south end of the beach...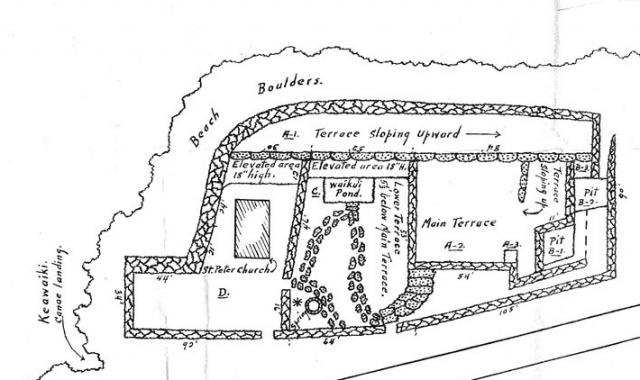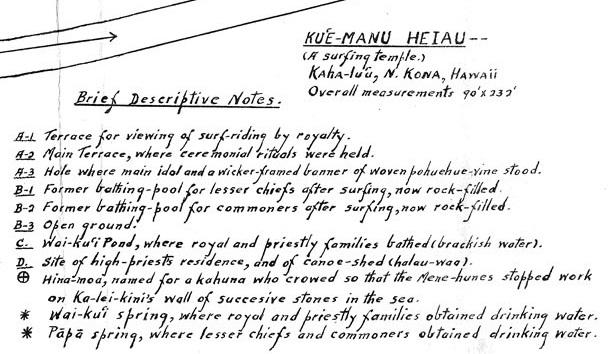 The property and all improvements of the Kona Lagoon

Hotel

reverted to its leaseholder on abandonment in 1995, Kamehameha Schools / Bishop Estate (estate of Hawaiian Princess Bernice Pauahi Bishop). The for-profit arm of the leaseholder, Kamehameha Investment Corporation (KIC), took over and eventually also bought the adjoining resort to the south,

Keauhou

Beach

Hotel

. KIC decided to demolish the Kona Lagoon

Hotel

and restore the culturally-significant sites on the properties, but keep the

Keauhou

Beach

Hotel

intact, reselling it. That

hotel

is now known as the Outrigger

Keauhou

Beach Resort. A KIC brochure from 2008 overviews the project and provides additional details on the historic sites. This map from the brochure shows the concentration of those sites...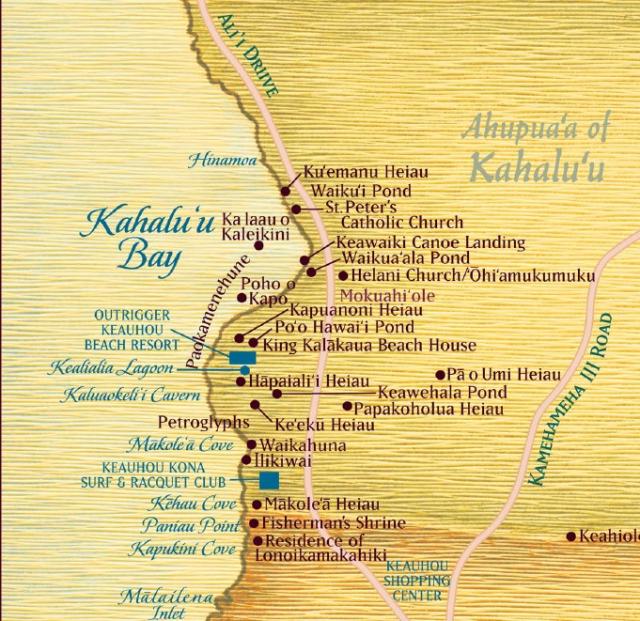 A graphic rendering of what the Ke`eku Heiau may have originally looked like was provided in The Honolulu Advertiser, "Heiau's history in jeopardy," September 15, 2002...





Here's a photo showing Hapaiali`i Heiau in the foreground, Ke`eku Heiau in the background, after reconstruction had just started on Ke`eku Heiau, from The Honolulu Star-Bulletin, "Team re-creates Big Isle Hawaiian site,", June 13, 2008...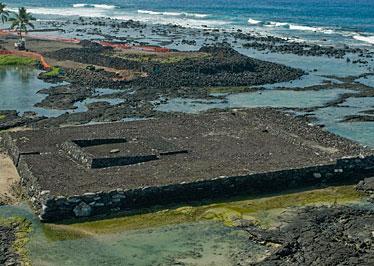 Here's a later photo by W. Nowicki taken on December 28, 2009 showing how the reconstruction advanced...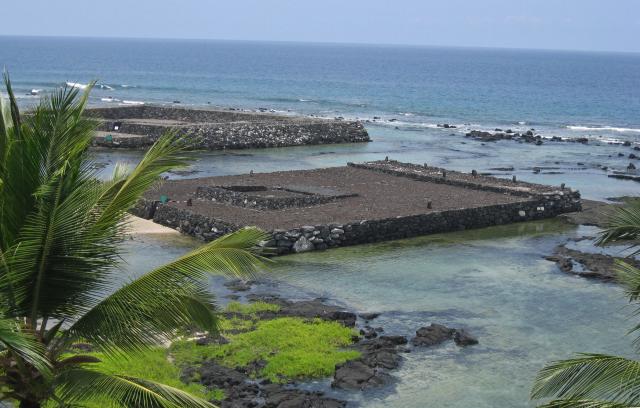 -Tom


&nbsp


&nbsp