Ms. Hula Hula
Tiki Centralite

Joined: Dec 01, 2003
Posts: 44
From: Floridiana Festival & Highwaymen Artist


Posted:

2012-01-13 6:25 pm

&nbspPermalink




Happy news! Our 10th Anniversay show - the 2012 Floridiana Festival & Highwaymen Artist Show - is coming up in 2 weeks (Sunday, January 29, 2012) and not only will the show be held at an uber-cool, new (for us) venue - The Palladium Theater in downtown St. Petersburg - but we're returning to our "roots" with the best of our best lectures and the best of our exhibitors who have participated through the years. Some people were saddened that some of their favorit exhibitors weren't at the smaller show held this past November, but we'll try to make it up to you on January 29th!

Of course, vintage Florida souvenirs and memorabilia is the big part of why this show started, and you'll love the selection of old tropical fun, decor, and Florida memorabilia. In order to accomodate everyone who wanted to participate in the January 29th show, each dealer is limited to a single booth, so you'll see quite a few more exhibitors than at prior events! This 10th anniversary show will also see a return to some of our more eclectic offerings of earlier years. Tropical, Hawaiiana, a touch of tiki...a beautiful day is planned.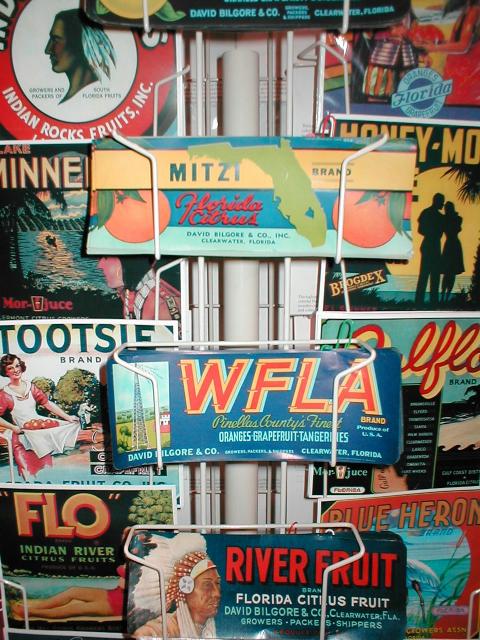 Don't miss Gary's lecture "The Culture of Aloha Shirts" - an absolute MUST for anyone serious about their tiki-wear. We're still finalizing the time, but looks like 11:30 or 12 is when his lecture and PowerPoint presentation will begin. Gary's Aloha shirt collection was featured in the Schiffer Publishing Book "Hawaiian Shirts: Dress Right for Paradise" and has been exhibited at the American Textile History Museum. He's a fascinating speaker, and you're also invited to wear your vintage shirt to the show and he'll give you a complimentary appraisal as to age and value! To accompany his lecture, several of our exhibitors will have shirts for sale - these are vintage shirts, and a great selection! One of your favorite dealers from Hukilau will be exhibiting, but we're so happy that The Aloha Shirt folks will be with us, and filling their exhibit area with racks of shirts. Some of you from the St. Pete area may be aware that Karen's husband Tom passed away a year ago, but Karen is slowly getting back out, encouraged by the Aloha spirit of everyone. Give Karen a warm welcome when you see her!




Another key speaker will be Brian, aka "The King of Barkcloth." Brian is a textile archeologist of sorts, having spent over two decades searching for the very best of barkcloth designs. When he last appeared at our Sunken Gardens show in 2007, Brian's lecture was standing room only! The lecture on January 29th - "Taking a Textile Trip Back in Time...to the Era of Barkcloth" - will include a discussion of an era gone and the impact barkcloth had on the designs of the time, how to differentiate new from old barkcloths and what are the most collectible patterns and colorways, plus tips on collecting and caring for vintage fabrics. Brian will also have vintage Barkcloth pillows and remnants for sale at the show, so this is a great chance to pick up some fabrics with a tropical flair not often seen in new fabrics.




Many of the U.S.'s premier collectors of tropical and Floridiana will be exhibiting on January 29th, and attendees will find everything for sale from fun Florida travel ephemera and tacky tourist treasures like alligator handbags and flamingo figurines, to sought-after collectibles such as hand-painted jewelry with miniature Florida scenes, vintage Florida photographic art, and citrus and cigar box labels. Discover small furnishings and lighting made of Cypress knee woods, vintage wall mirrors with flamingo images, ceramic statues of tropical birds, and old Florida art. One of the largest collections of vintage Florida license plates will be available for sale as well.

Several Florida authors will be participating too! Larry Roberts, author of "Florida's Golden Age of Souvenirs: 1890 to 1930" and considered by many to be the "guru" of collecting old Florida memorabilia will be exhibiting and selling, as well as Ken Breslauer, author of "Roadside Paradise -- the Golden Age of Florida's Tourist Attractions 1929-71" and Wayne Ayers, author of numerous Florida history books, including "Tampa Bay's Gulf Beaches: Fabulous 1950's and 1960's" and "St. Petersburg: The Sunshine City."

The Florida Highwaymen are an important part of Florida's cultural legacy, and the January 29th show is a wonderful opportunity to meet and mingle with these artists, who will be selling their beautiful Florida sea and landscape paintings. James Gibson, Issac Knight, R.L. Lewis, Roy McLendon Sr. and Carnell Smith are some of the Highwaymen artists who will be participating. AND, complimentary valuations of vintage Florida paintings - including that of the Highwaymen - will be available at the show by Robert LeBlanc, an appraiser and expert in the field.. If you're not sure what your old Florida art is worth, or who the artist may be, bring it with you to the show.

We hope you'll plan on attending this celebration of Florida's cultural and historical legacy at the Florida Memorabilia & Highwaymen Show, Sunday, January 29, 2012, 10:00 am to 5:00 pm at the Palladium Theater, 253 Fifth Avenue North in downtown St. Petersburg. The show admission is $6.00 and children under three years are $3.00. The lectures, slide presentations and art valuations are included in the price of show admission. You can visit our website at http://www.hulahula.biz for more info, or send a message!

Looking forward to seeing everyone soon!

Ms. Hula Hula
http://www.hulahula.biz
hulahula@tampabay.rr.com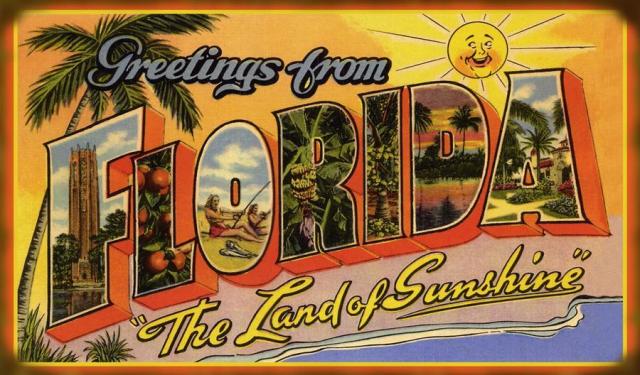 [ This Message was edited by: Ms. Hula Hula 2012-01-13 18:48 ]

[ This Message was edited by: Ms. Hula Hula 2012-01-13 18:50 ]

&nbsp


&nbsp