WooHooWahine
Grand Member (8 years)


Joined: Mar 04, 2005
Posts: 3233
From: Mission (Impossible) Viejo, Ca


Posted:

2 days ago; 07:48 am

&nbspPermalink

WooHoo! See You Next Weekend


What: International TIKI Market Place
Who: Over 40 Tiki Vendors, Live Hawaiian Entertainment, Food, & More!!!
When: Saturday, October 10, 2015 10am to 3pm
Where: Garden Grove Elks Lodge (in the KoKo Beach Park)
Cost: $10 admission (CASH ONLY)
***This is a Family Friendly event! Children under 12 are free!!!
***The Garden Grove Elks Lodge is located at 11551 Trask Avenue, Garden Grove (Between Euclid & Harbor at Newhope-just off the 22 Fwy)

The International TIKI Market Place is and has always been about "Ohana"; an Hawaiian word meaning family...and in an extended definition it includes adopted and intentional members. It is this feeling, or "vibe" we have created over the past three and a half years and are so proud of! We are grateful for our friends, both vendors and guests, for your support!
We are looking forward to seeing you all October 10th at the Garden Grove Elks Lodge, the new venue for the Original International TIKI Market Place.


The Purple Pig will be returning to The International Tiki Market Place on October 10.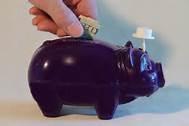 Feed the Pig with your loose coins to help Disabled Children Walk, Talk, & See,

*All Proceeds will be donated to The California-Hawaii Elks Lodge's Purple Pig Foundation


WooHoo! Here's a Sneak Peak to Some of The Vendors who will be vending their Tiki Treasures at The Original International TIKI Market Place @ The Garden Grove Elks Lodge: A Pinups Closet, Baypark Buzzy,Erich Troudt, HB Tiki, Hottiki, Humble Poi, Johnnie Velour, Moai Mike, Native Rythms, Nelson's Tiki Hut, OB Tiki, OHA 4 You, Pacific Nautical Island Traders, Skootiki, Sneaky Tiki, Ron Monster, Starlite Confetti, Taboo Island, Teri's South Seas Treasures, Tiki Al, Tiki Broker, Tiki Diablo, Tiki Gonzo, Tiki Guy Studios, Tiki Heaven, TikiLong Beach, Tiki Pops, Tiki Tasi's Vintage Polynesia, Tiki or Death, The Toastin' Traders, Tiki Vato, Tikiyaki Orchestra, Tom Hofer, Trader Pup, Vichdzart, and Vicki's Tiki Moon Art & More.


Entertainment by Emcee DJ Bong & Kamaki Kalaluhi Keawe & Bruddah "O" K/O Mele






[ This Message was edited by: WooHooWahine 2015-10-02 09:12 ]

&nbsp


&nbsp


SoccerTiki


Joined: Feb 24, 2005
Posts: 1875
From: TheSoccerTikiGrotto, Island of LongBeach


Posted:

2 days ago; 1:10 pm

&nbspPermalink

THIS JUST IN! We are having a very exciting EARLY BIRD DRAWING for ALL guests that come in from 10-11:30! You will each be given a raffle ticket for the raffle of over 15 Tiki Treasures donated by our awesome vendors!!! The list of items is still growing!!! The drawing will be held @ 12:30 and the winners must be present. RULES: 1 ticket per paid admission (along with your drink voucher!) Must be present and hear your ticket being called from MC Bong at the Band Gazebo in Koko Beach Park (next to the Vendors Village) We'll call numbers until all the Treasures are given out!!! Now how much fun is THAT?!!!
_________________
www.tikioasis.com
www.facebook.com/InternationalTikiMarketPlace


"Marriage, Mortgages, Market Places and Mai-Tai's...Whatta life

&nbsp


&nbsp