JOHN-O
Tiki Socialite

Joined: May 16, 2008
Posts: 2720
From: Dogtown, USA


Posted:

2012-02-02 9:19 pm

&nbspPermalink

When was the last time you took a field trip in a bus?  Grammar school?  Well let's relive those childhood memories but this time you won't need a note from your parents.
 
The Mai Kai in Fort Lauderdale touts its Polynesian revue dinner show as the last of its kind still in operation.  Well that's not exactly the case as we have one in our own California backyard...
 
The Hong Kong Inn in Ventura !!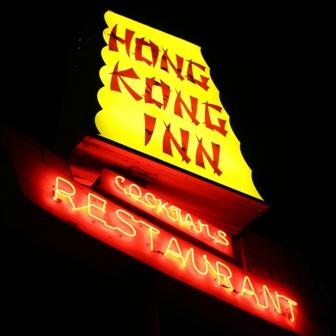 They have the authentic mid-century pedigree (since 1964) and serve  traditional (faux Chinese) Tiki food.  We're talking Moo Goo Gai Pan, Chop Suey, and Egg Foo Yong !!  They also rock the Tropical cocktails.. and in Tiki bowls no less.  Yes, many have warned me that the quality is not Mai Kai standards but think of it as the price of admission to what's essentially a free Poly-Pop show.
 
Here's the Tiki itinerary...
 
1. The pre-dinner cocktail hour and bus pick-up point will be at the Tonga Hut in North Hollywood.  This will give everyone a chance to get properly "fortified".
 
2. From there we'll ride a chartered Tiki bus and make the 60 mile journey to the Hong Kong Inn.
 
3. Once arriving, we'll have dinner and enjoy the fantastic Polynesian floor show.
 
4. Afterward, the bus will make a stop at BongoFury's amazing Rincon Room for a post-dinner nightcap. Thanks BongoFury !!

 
5. The bus will then safely return us back to our Tonga Hut starting point where the festivities can continue.  Or you can join me down the street for some 24-hour Mexican taco stand drunk food.
 
I'm still working out the final details but I estimate the roundtrip bus fare to be $25 and dinner averaging about $15 (not including cocktails).
 
You can't get more diverse than this for a single night of Tiki fun.

Mark it on your calendar !! 

[ This Message was edited by: JOHN-O 2012-03-30 09:20 ]

&nbsp


&nbsp