Tiki Shark Art
Tiki Socialite

Joined: Aug 31, 2006
Posts: 3893

Posted:

2013-09-05 2:36 pm

&nbspPermalink

Aloha Tiki Tribe!
Getting ready for the big Body Glove 60th Anniversary Party (featuring the Body Glove SEA-CREATURE!) this October 24th & 25th, right here in Kailua-Kona, Hawaii -


Today we were giving the "GO AHEAD" to the tee shirt folks.


Half of the shirts are gonna be this cool "Big Island Tie-Dye" style -


The Body Glove 60th Anniversary logo on the front and a Black & White version of the Body Glove Sea Creature on the back -


came out looking even better than we hoped for! Can't be here to buy one, but still want one?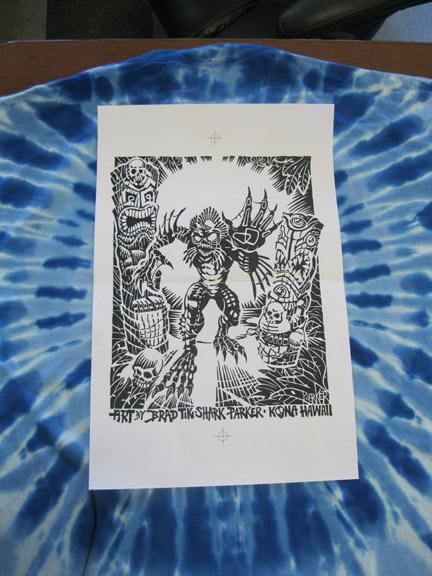 Special pre-event sale prices at info@tikishark.com -
I think they're gonna' go for a special limited time (lets get the ball rollin') price of $20 if you pre-order NOW (plus $5 S&H), and $30 at the Event. Supplies are limited.... My agent already thinking we didn't order enough from the folks asking for shirts (!) Sheesh - these things are so hard to gage, ya know? You don't want to have too many, and get stuck, but you want enough for every one who wants pone... guess we didn't know that his many people woulds want one! Oh well, order now and make sure to get yours. Big MAHALO to everyone asking, and thanks so much for all the support and ALOHA!
ALOHA!

&nbsp


&nbsp